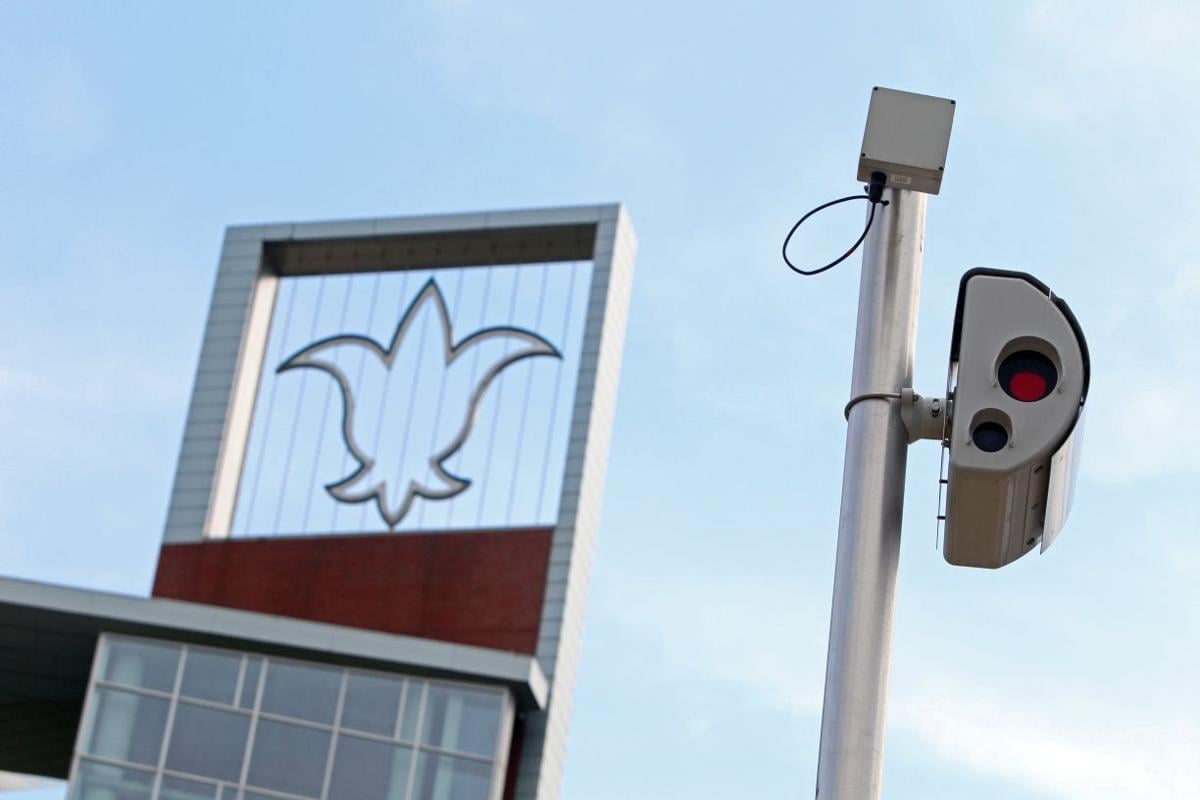 UPDATED at 4:45 p.m. with information that man's ticket did not fall in window for refunds. 
ST. LOUIS • A lot of people who paid red-light camera tickets issued by the city of St. Louis were looking forward to a refund in the mail, including Steve Burch of Oakville.
Burch got his ticket early last year as he turned right onto Hampton Avenue from Interstate 44 on his way to visit his son, who lives in the Clifton Heights neighborhood. He mailed in his $100 — and has bank records to show the check cleared.
When he read news accounts that the city's red-light ordinance had been struck down and the city would be issuing refunds, he was expecting to see his $100 again. But the refund never arrived.
Burch said he tried calling City Hall, but couldn't get in touch with "an actual human." A visit to Market Street yielded no answers either.
Frustrated, Burch turned to the Post-Dispatch. 
It turns out that Burch received his ticket on Jan. 26, 2014, a few weeks before he would have been eligible.
The moral of the story — if you're waiting to get a refund, check the date that you got your ticket to make sure you're among those who will indeed get a refund. 
Only those who ticketed between Feb. 11, 2014, and Aug. 19 of this year will get back the $100 fine they paid, and those refunds have gone smoothly, the city said Tuesday.
So no $100 is coming to Burch.
The Missouri Supreme Court on Aug. 19 struck down the city's ordinance governing red-light cameras, as well as language in similar ordinances in Moline Acres and St. Peters.
St. Louis immediately stopped the red-light camera program and dismissed all pending cases.
St. Louis Circuit Judge Steven Ohmer had invalidated the city's red-light ordinance on Feb. 11, 2014, in a case brought by Sarah Tupper and Sandra Thurmond after their vehicles were photographed running red lights. Both said someone else had been driving at the time.
Ohmer placed his order on hold to allow proponents of the St. Louis ordinance to mount an appeal. The city continued to issue tickets but put fines it collected into an escrow account pending the outcome of the case. The state's high court affirmed Ohmer's order in its August ruling.
In those 18 months between his order and this year's state Supreme Court decision, more than 56,000 people paid their fines — roughly $5.6 million, which the city pledged to return.
If you are eligible to get the refund and are still waiting on a check, click here to see a list of those who are owed a refund, but that the post office could not deliver.