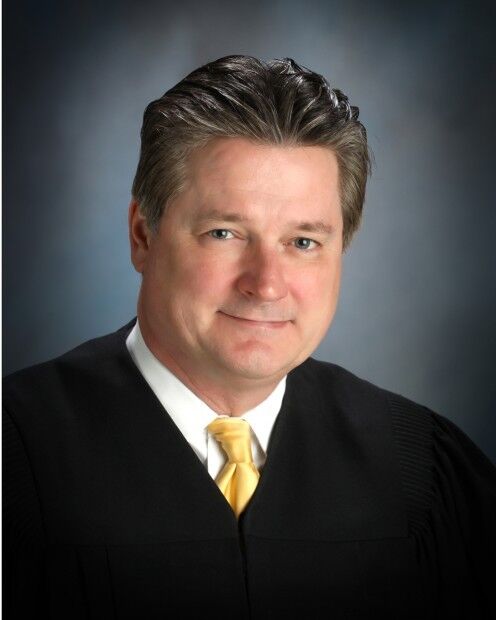 The Senate Judiciary Committee on Thursday advanced the federal judicial nominations of two Metro East judges.
The nominations of Circuit Judges David W. Dugan and Stephen P. McGlynn were both sent to the full Senate by votes of 13-9.
University of Richmond law professor Carl Tobias, who closely follows the judicial nomination process, told the Post-Dispatch that he expected both would be confirmed to the U.S. District Court for the Southern District of Illinois, although he said a vote is unlikely until either September or after the election because of the Senate schedule.
Tobias said Dugan had a tougher time in a hearing earlier this year because of perceived ties to anti-abortion groups. His response to senators, Tobias said, was, "I know the difference between being an advocate and being a judge."
Dugan was born in 1960 in Litchfield, Illinois. He received his undergraduate degree from Eastern Illinois University and his law degree from Valparaiso University in 1985, according to his Senate questionnaire.
He spent most of his career in private practice, until he was appointed to a judgeship in Madison County in 2017. He retained his seat in an election the next year.
McGlynn is currently a judge in the 20th Judicial Circuit, which covers St. Clair, Monroe, Perry, Randolph and Washington counties.
He was first appointed to that position in 2010.
McGlynn was born in 1962 in East St. Louis. He majored in political science at the University of Dayton and minored in philosophy and history, according to online biographies. He graduated from the St. Louis University School of Law in 1987.
From 1996 to 2005, he was a special assistant attorney general, representing various state agencies including the Department of Natural Resources and the Department of Transportation.
In 2005, he was appointed as an appellate justice in the state's 5th District. McGlynn, who ran as a reformer critical of what he called a culture of frivolous class action and medical malpractice lawsuits in Madison and St. Clair counties, lost the election in 2006. He returned to private practice at the McGlynn & McGlynn firm in Belleville.
McGlynn is a member of the East St. Louis chapter of the NAACP, and has done pro bono work for the group. He is director and chairman of the board of Catholic Social Services of Southern Illinois and chairs the board at the Catholic Diocese of Belleville that investigates allegations of sexual abuse of minors by clergy. He is also the former chairman of the St. Clair County Republican Party and former co-chair of the state party.
Shake off your afternoon slump with the oft-shared and offbeat news of the day, hand-brewed by our online news editor, Mandy St. Amand.