SHREWSBURY — St. Louis County prosecutors have charged an 18-year-old man from Shrewsbury with assault after authorities say he stabbed a man in the head while trying to rob him.
Blake Robert Parker was charged Monday with first-degree assault, first-degree robbery and two counts of armed criminal action. He was being held in lieu of $500,000 cash-only bail.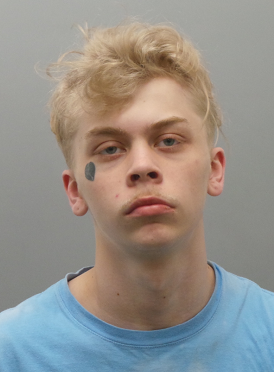 Parker lives in the 5000 block of Shrewsbury Avenue.
The 60-year-old victim was stabbed about 5:50 a.m. Monday at Phil Mart, a gas station at 7250 Lansdowne Avenue. The victim was a customer who told officers he was stabbed on the parking lot after refusing to give the robber his possessions, Shrewsbury police said.
Parker said, "Empty your pockets," and the victim started backing up before Parker stabbed him, Shrewsbury police Lt. Todd Melugin said.
Melugin said the victim suffered injuries not believed to be life-threatening.
A surveillance camera at the gas station captured the attack. Parker was arrested in the 7300 block of Weil Avenue after a brief chase, police said. Officers also recovered a knife.
Melugin said a mark on Parker's face, as shown in a police booking photo, is a black circle tattoo.
Parker did not have an attorney listed in court records Wednesday.