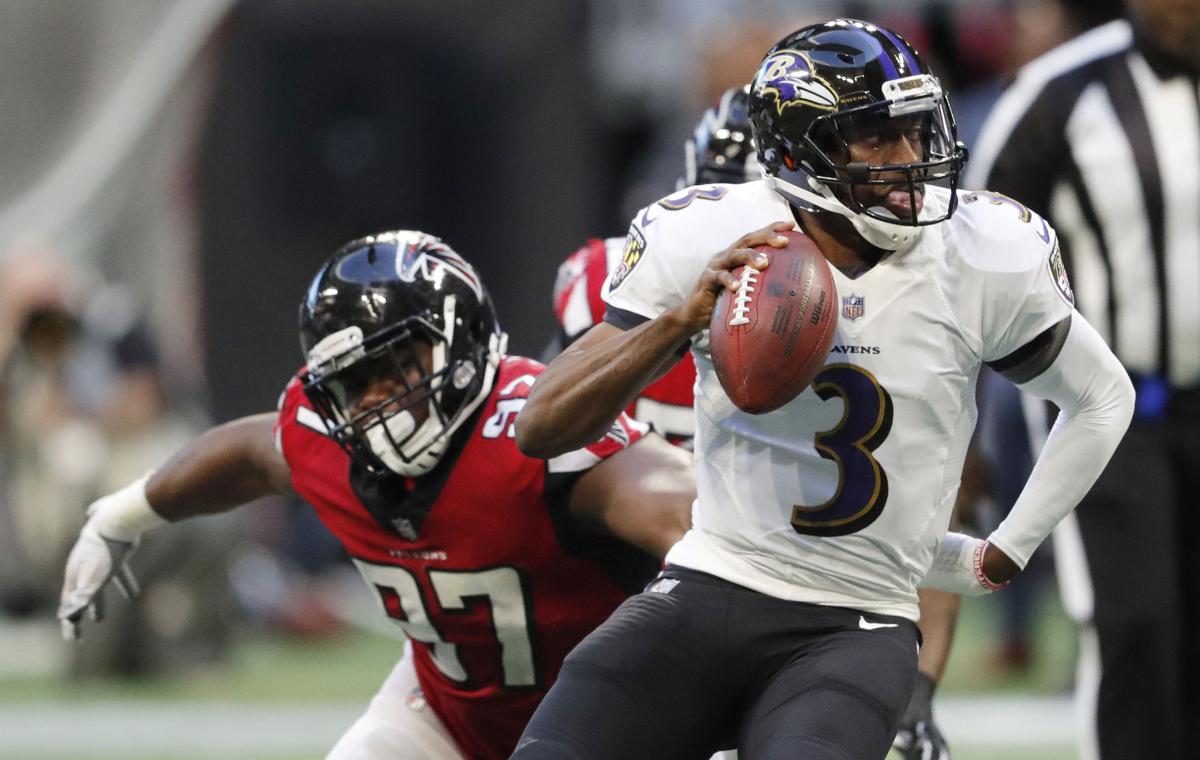 ST. LOUIS — A sports agent from Ladue waited too long to sue Baltimore Ravens backup quarterback Robert Griffin III over hundreds of thousands of dollars in unpaid commissions, a federal judge in St. Louis ruled this week.
Ben Dogra sued Griffin last year, claiming he was owed for his share of marketing and endorsement deals from 2014 to 2016, deals that he negotiated on behalf of Griffin.
But U.S. District Judge Stephen R. Clark said Wednesday that a dispute between Dogra and his former employer, international sports and talent agency CAA Sports, and a reluctance by either Dogra or CAA to sue Griffin, meant Dogra had delayed the suit past the two-year statute of limitations that applied in the case.
After CAA fired Dogra in 2014, it arbitrated a series of disputes over the money owed Dogra, Clark wrote, including nearly $600,000 in marketing commissions.
After an arbitrator's ruling in favor of Dogra on the marketing revenues, Griffin and his representatives were initially confused about who he should pay, Clark wrote. Neither CAA or Dogra wanted to sue Griffin when he later balked at paying, treating that idea like a "hot potato," he wrote.
CAA finally assigned the rights to Dogra in February 2019, and he sued a month later, but Clark wrote that California law applied to the parties' oral agreement, and the suit should have been filed within two years. On Wednesday, he granted a motion for summary judgment filed by Griffin's lawyers and dismissed the suit.
"This ruling is a significant victory for RG3," Griffin's lawyers, Josef Glynias and Kyle Seelbach of Husch Blackwell and Mitchell Schuster and Kevin Fritz of Meister Seelig & Fein in New York, said in an emailed statement.
The judge's decision does not end the lawsuits connected to Dogra's firing.
CAA sued Dogra in U.S. District Court in St. Louis in 2018 to overturn an arbitrator's decision that Dogra said awarded him nearly $15 million. A judge dismissed the suit and Dogra's counterclaims, saying the arbitration had not been finalized.
Dogra sued CAA in April 2019 to compel the completion of arbitration after the arbitrator's jurisdiction expired, and a judge agreed that June.
Dogra began working for CAA in 2006 and at the time of his firing he was overseeing the football division of CAA Sports. In 2014, Forbes listed Dogra as one of the most powerful sports agents in the country.
Shake off your afternoon slump with the oft-shared and offbeat news of the day, hand-brewed by our online news editor, Mandy St. Amand.