CLAYTON — A St. Charles County woman convicted in April of running over and killing her boyfriend in a Chesterfield plaza parking lot was sentenced Friday to 10 years in prison.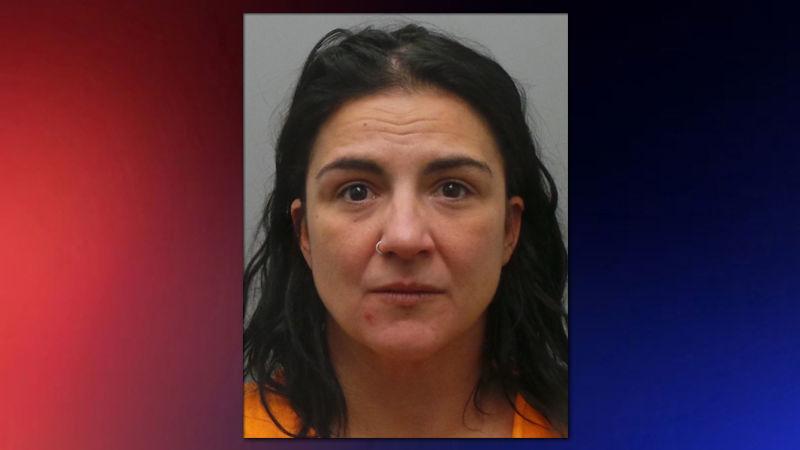 Circuit Judge Ellen "Nellie" Ribaudo sentenced Marsh to the 10-year term after reading a letter from Ellie Baker, one of the boyfriend's four children, who was 10 at the time of her father's death. The letter described her dashed dream of having her father walk her down the aisle at her wedding someday, kiss her on the forehead and give her away.
"There are so many things that I won't be able to do with my father," the letter said.
Ribaudo said 10 years, the maximum sentence, was appropriate because Marsh, at the time of Baker's death, violated conditions of her release from jail in a pending domestic violence case in Arkansas that barred contact with Baker.
"Had you abided by that condition none of us would be in this room today," Ribaudo said.
"She destroyed many lives," Assistant Prosecutor Robert Steele said in court Friday.
Marsh and Baker were a couple for years and had moved around the country cleaning up damage from tornadoes, flooding and other natural disasters, police said. Relatives said Baker grew up in Alaska, graduated from the U.S. Air Force Academy and had served in the military for a decade before co-founding the restoration company.
His parents and sister who live in Alaska couldn't attend Marsh's trial but flew to St. Louis for Friday's sentencing. Baker's father, Robert Baker, said their first stop was the Chesterfield parking lot to see where his son died.
Sobbing in court, Robert Baker said his son "was always fighting for the underdog" and "would literally die for a lot of people."
"I'm not angry," he said. "I thank God for that. That kind of venom going through my heart — I can't handle it. ... I miss him so bad and there's a part of my heart that's just hollow and nothing will be able to take the place of it."
Kathryn Marsh wept as she apologized to Baker's family Friday, saying her alcohol abuse was the root of her problems. She vowed to stay sober, follow God, continue treatment and share her story as a warning to others.
"He was the love of my life," she said. "I lost control of who I was and who I am. ... I have to live with it for the rest of my life and I will live with it because I am so sorry that it even happened."