ST. LOUIS • Florissant police arrested a St. Louis alderman last weekend on an outstanding warrant for driving while his license is suspended, just weeks after a St. Louis city police officer let him go following a traffic stop.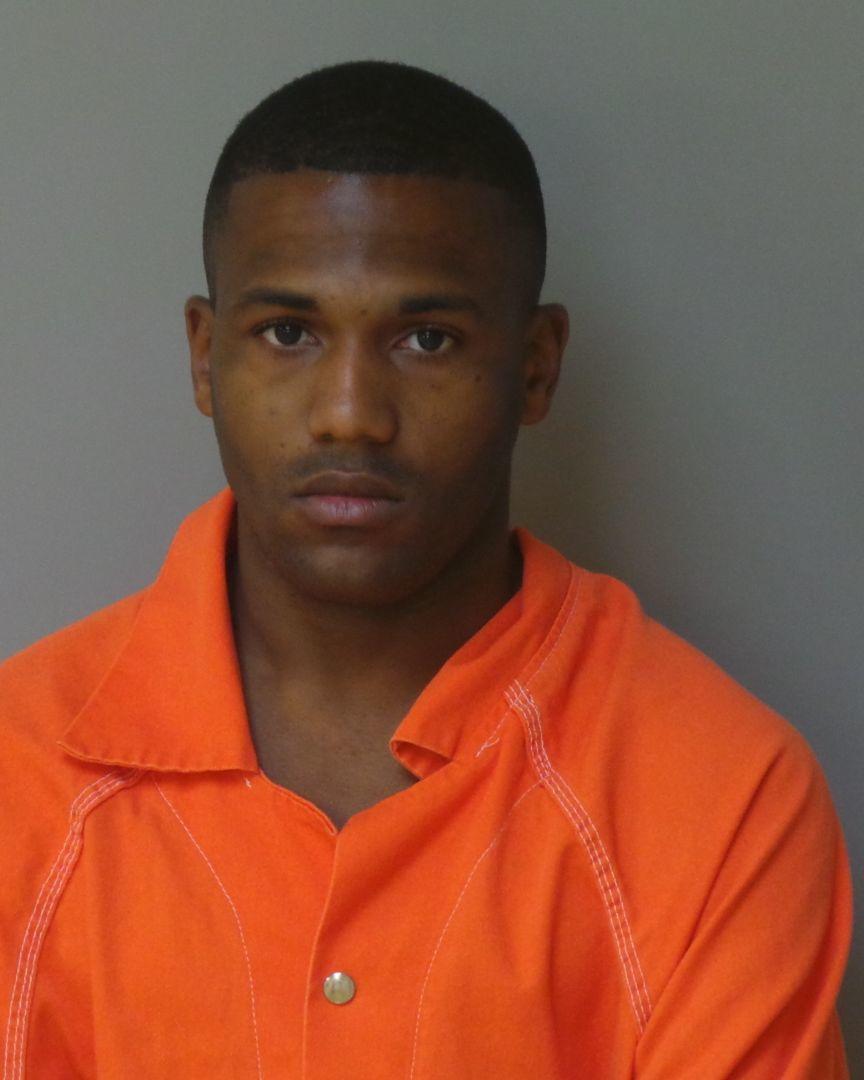 Florissant police arrested John Collins-Muhammad, 26, about 7:20 p.m. on Saturday on Lindbergh Boulevard near Cougar Street for a traffic violation. He was taken to the Jennings jail to face a warrant for his arrest there stemming from a February 2016 case in which he was ticketed for driving with a revoked license and failed to appear in court.
A summons had been issued for his arrest in June.
He was held overnight in the Jennings jail until his release about 4 a.m. Sunday, police said.
Upon his release, authorities contacted Jefferson City police, who had issued a warrant for his arrest in July for driving while his license was suspended. His problems in Jefferson City began during a traffic stop in February 2014 when he was originally cited for driving with a suspended license.
Collins-Muhammad has been vocal about traffic safety issues in his ward in north St. Louis. In August, he told KTVI (Channel 2) that while drivers historically haven't feared speeding on Natural Bridge because police resources were needed elsewhere, they should expect a greater police presence in the area.
Collins-Muhammad was stopped by a St. Louis police officer in the 5500 block of that very street on Aug. 14, where he was given a verbal warning for speeding, according to a statement issued by police department spokeswoman Schron Jackson.
"The driver of the vehicle has since been contacted by the department and informed that he would also be issued a summons for driving on a suspended license," the statement continued. "While officers can use discretion, the department does not sanction the initial decision of the officer as it relates to this traffic stop.
"The department has taken the necessary action to address this matter."
Jackson would not elaborate on whether that meant that the city police officer involved in the stop had been disciplined.
Collins-Muhammad told the Riverfront Times after the incident he did not believe his role as an alderman led the officer to let him go.
The city issued a summons for driving on a suspended license on Aug. 17, according to Jackson's statement.
When first contacted by the Post-Dispatch about this weekend's arrest on Tuesday, Collins-Muhammad attributed it to a warrant from an unpaid speeding ticket issued while he was a student at Lincoln University.
Information later provided to the Post-Dispatch by the Missouri Department of Revenue lists several arrests for driving with a suspended license on his driving record, dating to 2014 and across the state.
As of Monday, Collins-Muhammad had three outstanding unpaid tickets, according to the department: One from Pine Lawn for a speeding ticket issued in April 2011 for traveling 43 mph in a 30 mph zone; another from Ferguson issued in October 2015 for driving while his license was suspended or revoked; and another from St. Louis issued in May 2016 for driving with a suspended or revoked license. In that case, his license had been revoked in November 2014 after a number of moving violations and his failure to appear for court dates.
When contacted again on Tuesday regarding the information from the Department of Revenue, Collins-Muhammad declined to comment further.
Collins-Muhammad was elected to the St. Louis Board of Aldermen in the spring, where he represents the city's 21st Ward, including portions of the Penrose, College Hill and O'Fallon neighborhoods.
He has said his primary focus in office so far has been on economic development in north St. Louis, making the ward more appealing to businesses and retail owners and trying to build new homes and apartment buildings in the area.