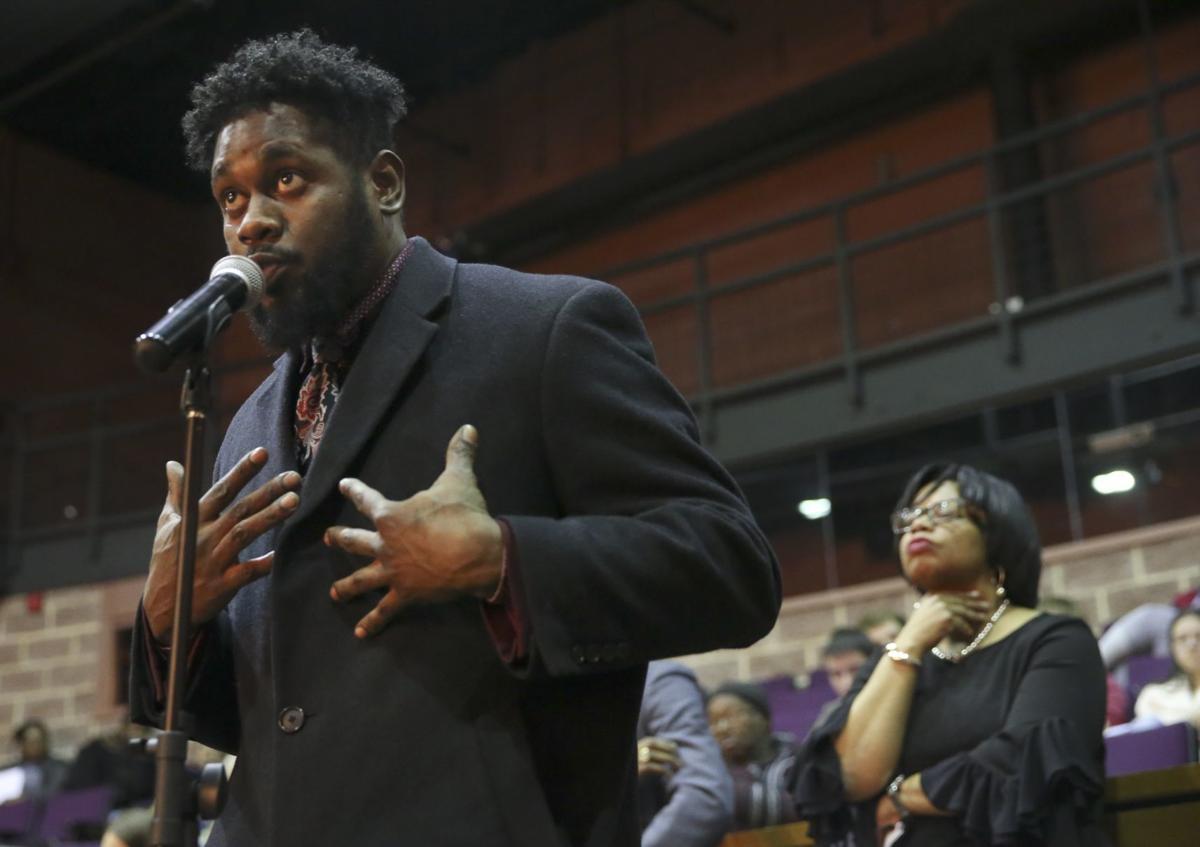 ST. LOUIS • Alderman Brandon Bosley was arrested Sunday in connection with an assault investigation, though he hasn't been charged with a crime. The St. Louis Circuit Attorney's Office said his arrest was "under advisement."
Bosley, D-3rd Ward, posted about his arrest on Facebook Sunday night, advising people to "discipline your kids" and said he "just went to jail for it." The post spurred a long conversation in the comments, with former state Rep. Bruce Franks Jr. and Alderman John Collins-Muhammad weighing in.
According to St. Louis police records, the arrest was made after police were called Sunday to the 1500 block of Bremen Avenue, where a 15-year-old girl said Bosley had assaulted her. 
In an interview, Bosley didn't want to discuss the specific circumstances of his arrest, but said he had turned himself in and cooperated with authorities and was released after "about a day."
"You can make no apologies for being an engaged and loving parent," Bosley said Monday. "Like most people, our children are the center of our universe, and we work tirelessly every day to make them safe and help them realize their fullest potential possible."
"I don't want to find my child dead because I didn't take action," Bosley said. "They'll bump their head in the streets if they get murdered, or they'll bump their head in the legal system if they get locked up. I intend for my children to have a father that acts as a buffer."