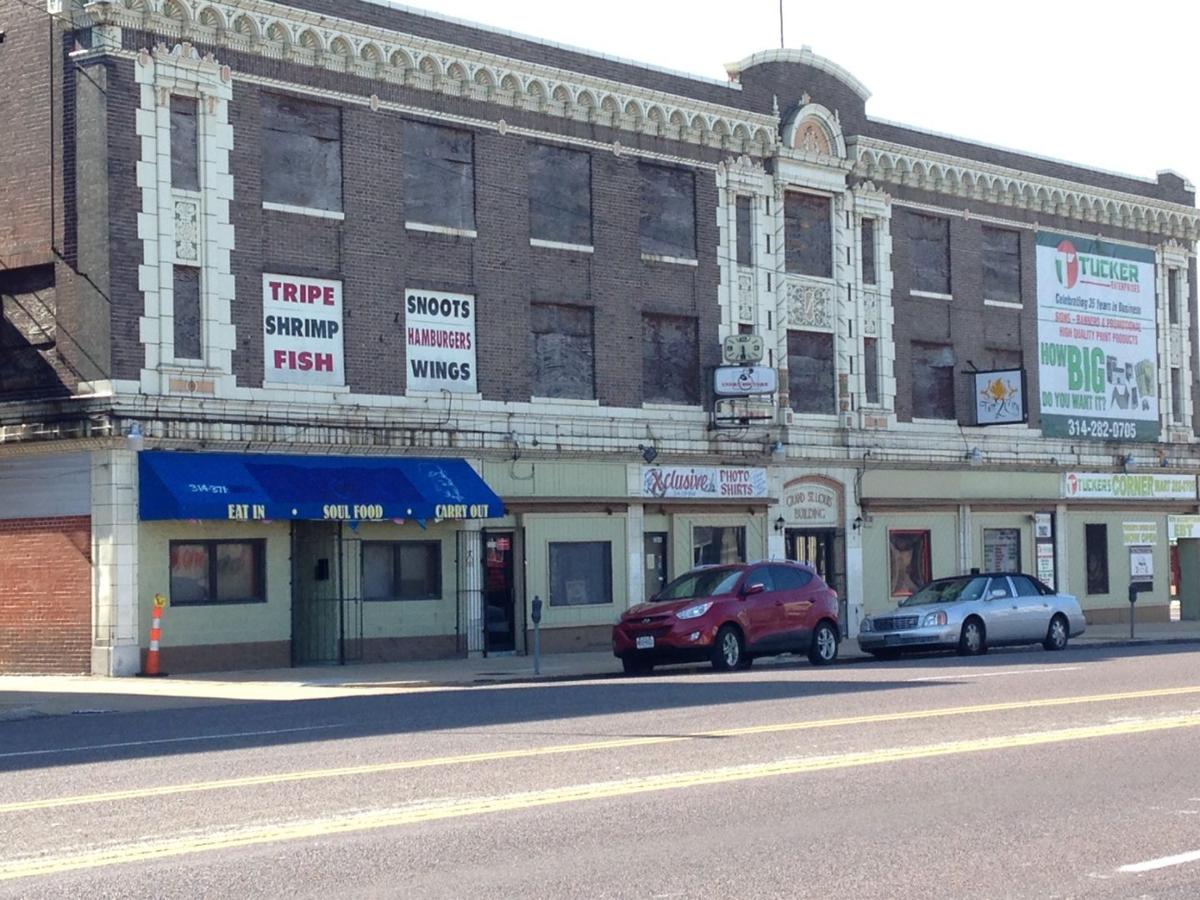 ST. LOUIS • The feds targeted William Buchanan as one of the region's "worst of the worst" criminals.
Buchanan, now 26, was among 159 men and women arrested in the St. Louis region in what the Bureau of Alcohol, Tobacco, Firearms and Explosives dubbed "the surge," a sting to remove key players from violent crime.
But after 20 months behind bars, Buchanan has yet to be tried for any crime. He does not even understand the drug conspiracy charge he faces. A "court school" in North Carolina is trying to teach him enough about the system to be prosecuted by it.
Critics say that the surge was not really aimed at the worst — that it was not aimed at all. They regard Buchanan as emblematic of a program that opened an inviting door of crime to just anybody — and snared mainly low-level, black drug users who were mentally incapacitated, drug addicted, homeless or just too desperate for money to run away from a deal too good to be true.
The operation, mainly in 2013, had two strategies. One was a "storefront" undercover operation offering cash for guns and drugs. The other enlisted armed helpers in fictitious plans to rob drug dealers' "stash houses."
Before both were put on hold last year and the Justice Department began a review of the oversight and risks, the St. Louis version saw two attempts to shoot agents, a high-speed chase on residential streets and the killing of an 18-year-old suspect.
The cessation followed criticisms from Congress, some federal judges and even Attorney General Eric Holder.
The Justice Department announced that it would put particular focus on the operations in St. Louis, Milwaukee, Wichita, Kan., and Pensacola, Fla.
Diane Dragan, a federal public defender here, said that far from singling out criminal masterminds, "They're going for the guy who needs 50 bucks to keep his lights on."
But the ATF stands behind its work. John Ham, a spokesman, said all St. Louis operations "were well planned out and targeted exactly the violent criminals that needed to be targeted."
He cited the statistics announced at the end of the surge: 78 percent of those arrested were already criminals, with 1,718 previous felony arrests among them. Pounds of drugs and 267 guns, including AK-47 style assault rifles, were seized.
In some cities, ATF agents set up tobacco or pawnshops. In St. Louis, it was a tattoo parlor, the Ink Pimp, at 2806 North Grand Boulevard. Agents posed as outlaw bikers buying guns to ship to their gangs in California or Mexico. Agents or their informers fanned out to find sellers.
In the federal court's Eastern District of Missouri, there were 40 stash house arrests, 25 from the storefront sting and 30 from street purchases, according to U.S. Attorney Richard Callahan. Many of the rest were in Illinois.
The ATF did not respond to an open records request filed for reports on the operation here, or for nationwide data.
The agency has used stash house stings for decades. An agent or informer pretends to be a disgruntled drug courier and tells potential cohorts he knows where they can heist a dozen or more kilos of cocaine. He warns them to bring guns, because the stash is guarded. And he makes sure they acknowledge the plan, perhaps several times, for a hidden recorder.
On robbery day, they meet to go over final details. Typically, the undercover operative steps away for a cellphone call and other agents swoop in to make the arrests.
There is no dispute that those arrested at Ink Pimp were selling drugs and guns; they were caught on video. Likewise, most of those caught in the stash house stings were recorded boldly stating their intentions. Some even boasted that they would be happy to execute the guards. All had been offered a series of opportunities to back out.
The operations brought criticism from courthouses to Capitol Hill.
In January 2013, a Milwaukee Journal-Sentinel investigation led to a closer look around the country. It found that agents sometimes lost guns, let felons walk free, put storefronts in school zones, paid two low-IQ teens to get tattoos promoting the business and occasionally charged the wrong people.
The next month, the Justice Department announced its investigation. About the same time, the House Judiciary Committee chairman, Rep. Bob Goodlatte, R-Va., questioned whether the storefronts "attracted more crime than they prevented."
ATF Deputy Director Thomas E. Brandon acknowledged that storefronts required "close monitoring," and pledged increased oversight.
In Southern Illinois, agents also conducted stash house stings but skipped the storefront operation. "We were sensitive to this issue and we did not engage in the criticized practices," Jim Porter, an assistant U.S. attorney there, wrote in an email.
A few federal judges also were critical. Last March, U.S. District Judge Otis Wright, in Los Angeles, wrote in a case dismissal that "reverse stings offend the United States Constitution when used solely to obtain convictions," and said the tactics ensnared "chronically unemployed individuals from poverty-ridden areas."
An appeals court later overruled Wright, saying the conduct was not "beyond the bounds of what we found acceptable."
In a dissent to a 2012 court opinion, Judge Richard Posner of the 7th U.S. Circuit Court of Appeals, in Chicago, called stash house stings a "disreputable tactic" used to "jack up" prison sentences and "create an increased risk of entrapment" with extensive inducements and temptations.
He also said the stings could reduce the likelihood of robbers hitting real stash houses, thereby decreasing the costs of illicit drugs and increasing their use. "The operators of stash houses would pay law enforcement to sting potential stash house robbers," the judge noted.
Defense attorneys here have complained loudly.
"They're not targeting stash house robbers," said Dragan, the public defender. "They're taking otherwise low-level criminals and offering them a high-level gig."
Sean Vicente, a Dragan colleague who represented eight of the defendants, said many were homeless, mentally disabled or drug addicted — "people who are desperate for money."
He said all responded with a "blank stare" when asked what they would have done with kilos of cocaine. None had past convictions for burglary or robbery. None cooperated with investigators, he noted, because they had no worthwhile information.
"That's the sign of a low-level criminal," interjected Dragan. "They have nothing to offer."
With drug penalties dependent upon the quantity involved, lawyers complained, defendants were at the mercy of whatever amount of cocaine the ATF agents chose to claim was at the imaginary stash house.
Both public defenders said that prosecutors had been "reasonable" in disposing of the cases, agreeing to drop some charges that carried high mandatory minimum prison sentences.
John Lynch, a defense lawyer who had been on a federal task force in his days as a police officer, faulted the ATF for creating a conspiracy "where it otherwise would not exist." He said that instead of "taking off guys walking around with a gun," agents encouraged people to get guns.
In an Illinois case, St. Louis defense lawyer Ron Jenkins accused the ATF of "overwhelmingly" targeting minorities. Jenkins cited 17 cases since 2006 in the Northern District of Illinois, where he said there were 42 black defendants, eight Latino and seven white.
"I thought about these cases long and hard," U.S. District Judge Audrey Fleissig said during the sentencing of Bobby Barnes for one St. Louis stash house case last year. "Frankly, I'm not a huge fan of this whole sting operation," she added, saying she questioned the value of creating criminal opportunities that defendants "hadn't thought of."
But the "reality" of that case, she said, was that seven people came together with five firearms, and what they thought was happening was both "violent" and "serious."
Barnes could have faced 84 to 105 months in prison; Fleissig gave him 54.
Damitrius Creighton, who drove a car in which another defendant was killed by ATF gunfire here in 2012, questioned the surge premise in a letter to his judge.
Creighton, who has a long record of trouble with police and at school, wrote that even teens "who watch to (sic) much television" or were "seeking street notoriety" would not have thought of such crimes on their own. He faulted the ATF for making promises of "Going from broke to having close to hundreds of thousands of dollars worth of drugs at their disposal," and said he was "sure you could sell this cover story to 95 percent out of a hundred improverish (sic) very hungry impressionable youths all across America."
Ham, of the ATF, said the goal — "to put the worst of the worst in jail" — was "unquestionably" achieved. He said agents conferred first with police, to ask, "Who needs to come off this block?"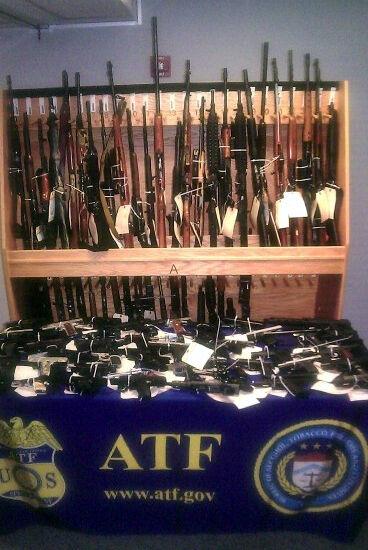 He said St. Louis violence goes "hand in hand with the narcotics trade" and that storefronts focused on "straw purchases" which he said are the main source of guns used in crimes.
Ham said there were safeguards in place to prevent entrapment, the term for illegally enticing someone who lacks criminal intent to break the law. Providing an opportunity to willingly participate in a crime is considered different.
He denied targeting any race, saying, "Statistically, you're going to get people from that neighborhood." And he said the ATF tries to minimize the risks inherent in undercover work.
Callahan, the U.S. attorney, said in an interview, "There are without a doubt violent people taken off the street (who) ... were prepared to do violence."
The top prosecutor acknowledged "some internal debate" in his office about whether the surge was creating crime. He said his staff recognized potential "unfairness" or "weakness" in "creating fictional homes to rob and fictional amounts of drugs and money." So they worked to tailor a proper outcome for each, based on the defendant's acts and background.
The resulting sentences ranged from probation to 30½ years.
William Buchanan and his three co-defendants showed up without guns for their stash house robbery, defense lawyers say. The others pleaded guilty and received prison sentences of 33, 43, and 60 months. One had an IQ of 72; 90 is considered the low point for "average" IQ.
In a hearing in June on whether to send Buchanan for treatment to make him fit for trial, U.S. Magistrate Judge Thomas Mummert said a psychological report showed he was essentially "mentally retarded." The judge added, "I'm not sure how you fix that."
Buchanan's mother, Shirley Gill, said he suffered head injures in a car crash and street fight, and cannot comprehend the charge.
She said he goes along to be friendly with people, like ATF operatives. "He'll probably act like he understand. But he don't."
Court records show that after his arrest, Buchanan was unable to tell court staff the address of any relative. He had convictions for minor crimes, such as trespassing and violating a park ordinance, "that a homeless person picks up," Vicente, his lawyer, said at the June hearing.
It's difficult to determine how many people like Buchanan are imprisoned until they learn enough about the court system to be prosecuted. Vicente said this was only the second he has ever seen.