ST. LOUIS • Circuit Attorney Jennifer Joyce announced last year that she was choosing an RV and the open road over trying for a fifth term as the city's top prosecutor.
The surprise announcement paved the way for new blood to lead the office, which employs about 61 full-time prosecutors who handle misdemeanor and felony cases in the city.
The job — perhaps more than ever since the shooting death of 18-year-old Michael Brown in Ferguson two years ago — comes with high stakes and rising public scrutiny over the justice system's handling of police shootings.
Four people, all Democrats, emerged as contenders after Joyce announced her decision to leave the job, which pays $162,500 a year. With no Republican running, the winner of the Aug. 2 primary will be unopposed in the November general election.
Two of the candidates work as prosecutors in Joyce's office. The two others have previously worked as prosecutors in St. Louis and St. Louis County.
The race for the city's next prosecutor has focused on combating violent crime, restoring public trust and holding police accountable in a region still licking wounds opened by Ferguson.
In alphabetical order by last name, the candidates are:
Mary Pat Carl
Mary Pat Carl, 39, is a mother of four who lives in the St. Louis Hills neighborhood with her husband and has worked as an assistant circuit attorney in the office since 2003. Joyce has endorsed Carl.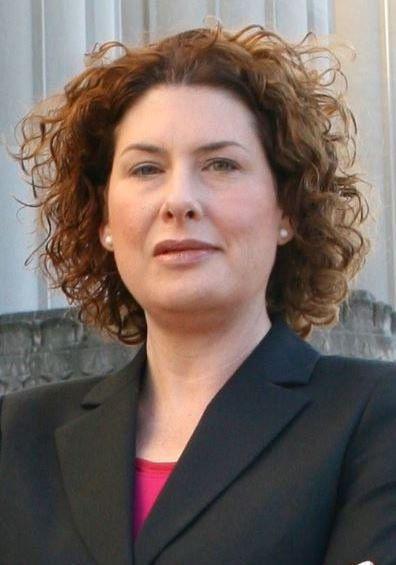 Carl has been Joyce's lead homicide prosecutor since last year, overseeing a team of nine assistants. Some of her opponents claim it's an empty title Joyce bestowed to boost her prestige, but Carl says she is proud of her work and boasts a perfect conviction rate on homicide cases.
Campaigning on her experience in the circuit attorney's office, Carl is quick to point out that she has more years prosecuting crimes than her three opponents combined. That experience, she says, includes prosecuting murder cases, sex crimes, gun and drug offenses, domestic violence and child abuse.
She also has taken in more campaign cash than her three opponents — more than $260,000 — of which $140,000 she either lent or deposited herself. Joyce has donated about $10,000 to Carl's campaign.
The candidate grew up in Florissant and earned a bachelor's degree from DePaul University in Chicago. After getting a law degree from Washington University in 2002, she worked briefly for the St. Clair County state's attorney before joining Joyce's office in 2003.
Carl says one of her top goals is to create a witness protection program modeled after Colorado's state program, to provide temporary housing, food and security to witnesses and victims under threat of intimidation.
Like all of her rivals, she says she won't rule out pursuing the death penalty in some murder cases. Carl also said that while she is not opposed to using special prosecutors to review police shootings, she thinks a long-term plan is needed to determine how and when that should happen.
"I would just like to sit down and solve those concerns before I make a promise," Carl said. "If I have one iota of doubt that I can't be fair, I would seek a special prosecutor."
Kim Gardner
Kim Gardner, who turns 41 on primary day, worked as a prosecutor in Joyce's office from 2005-10 and is nearing the end of her second term as the 77th District representative in the Missouri House. Gardner's mother and the funeral home she runs in north St. Louis together have pumped $25,000 toward her campaign, which had taken in about $72,000 through Friday.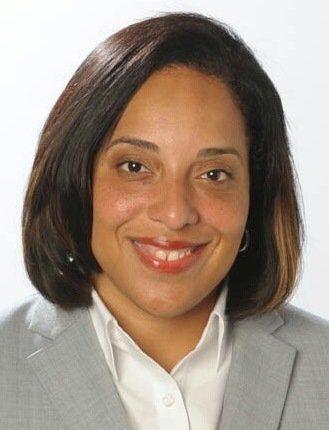 Gardner is a married Central West End resident and has a 19-year-old daughter. She grew up in St. Louis, earned a bachelor's degree from Harris-Stowe State University and law and nursing degrees from St. Louis University.
She was an assistant prosecutor in Joyce's office, handling mostly misdemeanor cases and some felonies. Gardner says her varied experiences as a prosecutor, politician and lawyer in private practice give her a leg up on the career prosecutors in the race.
"We have to have the type of person who's willing to bring people together," she said.
Gardner's biggest priority is "building public trust" in the criminal justice system.
"Some will say witnesses are afraid just of the criminal element and that's why they're not coming forward, but many are also afraid of the whole criminal justice system," Gardner said. "I want to be that unifying force to build trust so we can prosecute the most serious (cases) but at the same time prevent people from becoming victims, prevent people from becoming the most serious criminals."
She says she would push the Legislature for tougher gun laws, increase diversity within the circuit attorney's office by hiring more minority prosecutors and pursue a policy of using special prosecutors to review killings by police.
"The problem is that the community is saying, 'How can you investigate yourself?" she said. "The prosecutor's office and the city police work together on a day-in, day-out basis, and I think to make the process fair, you need to have some independent investigation and prosecutor in place."
Patrick Hamacher
At 31, Patrick Hamacher, is youngest candidate. Like Carl and one other candidate, he has never held public office. But he said he didn't think that hurts his chances, because he thinks he has "the right kind of experience" as a prosecutor. The Brentwood native earned degrees from Loyola University Chicago and the University of Missouri-Columbia.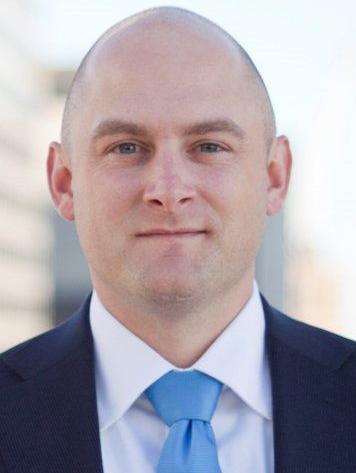 Hamacher joined Joyce's office in 2011. He is not married but lives with his girlfriend in a Lafayette Square apartment. Hamacher's campaign account held about $85,000 as of Friday, primarily from donations under $1,000.
He says his experience includes prosecuting major crimes as part of the office's Armed Offender Unit, a team of more than a dozen attorneys focused on gun crimes. Hamacher is proudest of prosecuting Jason Hughley, 33, found guilty of murder by a jury this year in the killing of 15-year-old Shaneka Spraggins in a 2007 drive-by shooting in the city's Jeff-Vander-Lou neighborhood. The case, he said, rested on the testimony of a getaway driver with a criminal past who initially lied to police.
Although it's his only murder trial, Hamacher said the case is "symbolic of both some of the worst our city has to offer but also some of the best. We still have lots of gang-on-gang violence. And you see far too often that innocent bystanders become part of those tragedies."
Hamacher's platform emphasizes diversion programs aimed at keeping nonviolent offenders out of the justice system and providing alternatives for the mentally ill. He said implementing those programs while ceasing to prosecute misdemeanor marijuana cases would allow more time to focus on the most violent crimes.
"We keep taking the same approaches over and over again, and we're not getting different results," he said.
Hamacher said he, like Gardner, would use special prosecutors to handle police misconduct cases and officer-involved shootings.
Steve Harmon
The only candidate who has never held public office or worked under Joyce is Steve Harmon, a staff attorney for St. Louis Public Schools and former city police officer. Harmon, 53, is divorced, has a son, 14, and lives in the North Point neighborhood.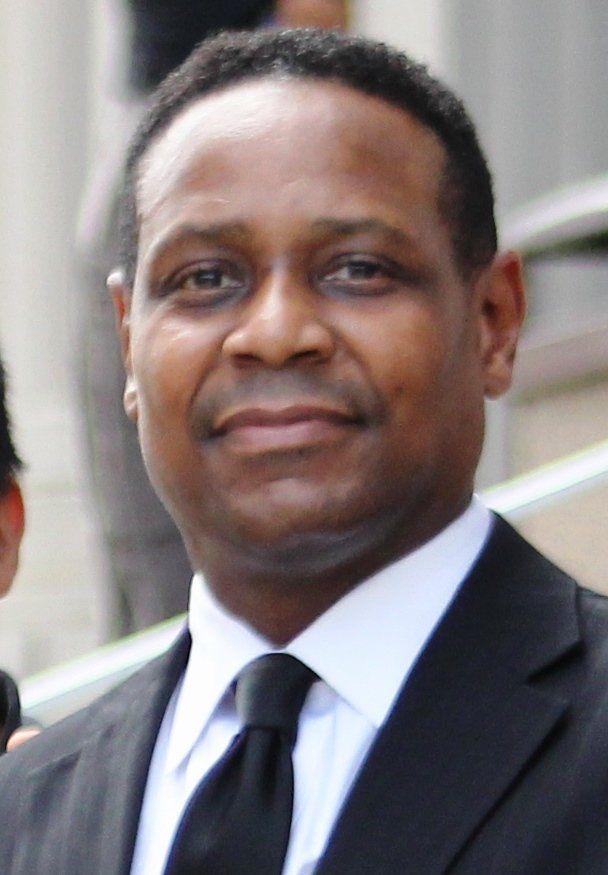 The son of former St. Louis mayor and police chief Clarence Harmon, the candidate hopes to capitalize on the name recognition. But he still sees himself as an outsider with years of management experience needed to run and reform an office he believes has been hurt by recent scandals.
"I think the office needs an overhaul," Harmon said.
He boasts of a track record of reporting police abuses during his 20 years with the St. Louis police department. In 2005, Harmon turned in a detective for using a stun gun on a handcuffed suspect, a complaint upheld in an appeal to the police board. Harmon retired as a lieutenant in 2007 to pursue his legal career, having earned a law degree from St. Louis University.
His campaign had raised about $118,000 through Friday including a $10,000 donation from the campaign fund of State Sen. Maria Chappelle-Nadal, D-University City.
After Harmon's police career, he worked for three years in the St. Louis County Counselor's Office, and while there, investigated a housing inspector found routinely trespassing to document code violations in north St. Louis county. The office prosecutes ordinance and traffic violations.
Harmon said he would evaluate the evidence of officer-involved shootings individually before handing them over to an outside prosecutor. He, like Gardner, says he would improve diversity in the office, and would also seek support from community groups to offer those who have been arrested job training and educational programs aimed at preventing them from becoming repeat offenders.
"As circuit attorney, I only want to see you one time, so if I can't prosecute you, maybe I can help you," he said.