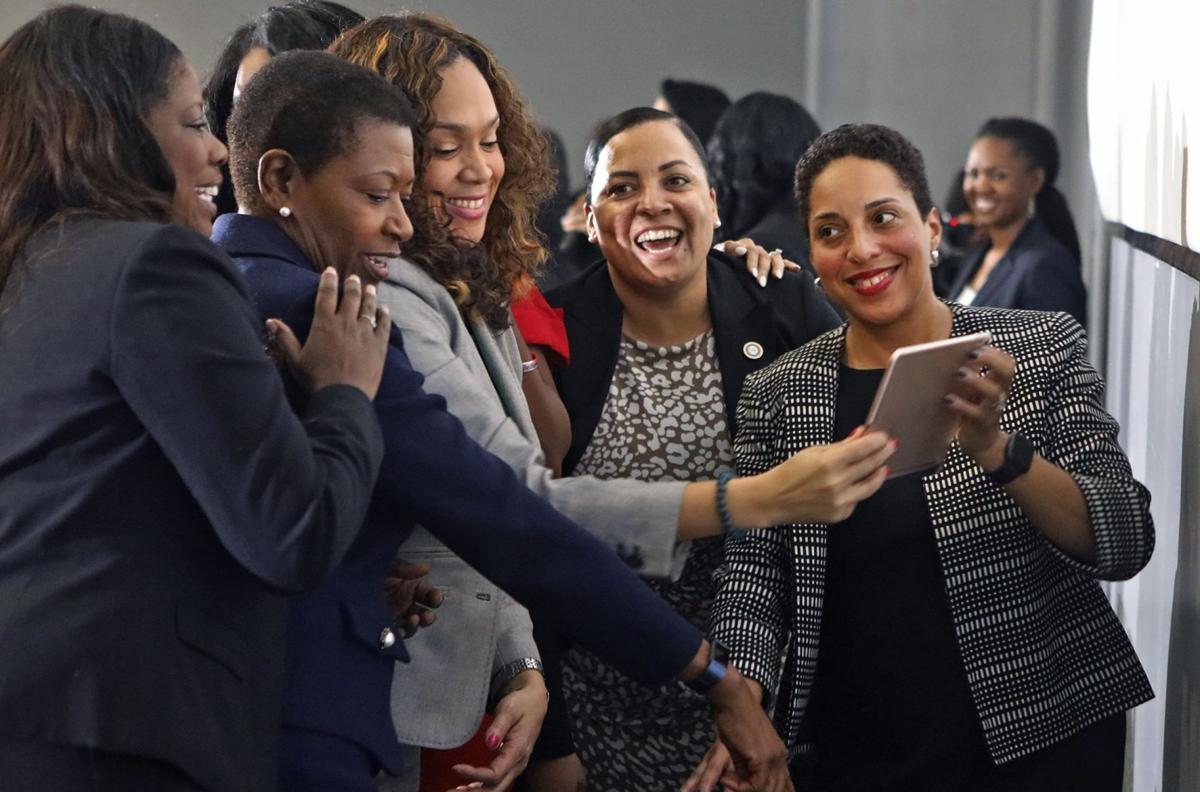 ST. LOUIS — Circuit Attorney Kimberly Gardner appeared on CBS' "60 Minutes" to talk about the racism she's faced as the first Black female Circuit Attorney for the city of St. Louis and her antagonistic relationship with the St. Louis Police Officers Association.
The segment, which aired Sunday evening before the Grammys, focused on St. Louis' high crime rate and the strained relationship between the city's top prosecutor and the police union. Journalist Bill Whitaker framed Gardner as a reformer challenging the status quo and pushing back against a police department with a staggeringly high rate of police shootings.
"The people of the city of St. Louis overwhelmingly voted me in to do my job to reform a system that we all know is beyond repair," Gardner said in the television interview. "It needs to be dismantled and rebuilt."
During the segment, Whitaker read aloud some of the racist and violent hate mail that Gardner said she receives on a regular basis.
"I signed up for this," Gardner said. "What frightens me … is I'm afraid a loved one may be harmed because I took this job."
Police union spokesman Jeff Roorda also sat down with "60 Minutes," telling them that Gardner is "no partner with law enforcement."
"We have an out of control murder and crime rate, that's what's unfair," Roorda said. "We have a prosecutor that wants to second guess everything law enforcement does and find fault when there's no fault to find."
Gardner accused the police union of spreading "misinformation and fear," drawing a distinction between the union and the police department at large.
St. Louis Alderman Megan Green and former police Sgt. Robert Ogilvie were also interviewed during the segment. Green discussed the difficulty of being a progressive in St. Louis and Ogilvie talked about his disillusionment after decades of working for the police department. He has since aligned himself with Gardner's reform efforts.
Gardner has had a combative relationship with the police union nearly since she entered office in 2016. In the uprising following the police shooting death of Michael Brown in Ferguson, Gardner ran on a platform of holding the police accountable. But since then, she's been criticized for her low conviction rate and the high turnover of attorneys in her office.
In 2018, Gardner's office announced it would no longer accept warrants from several dozen officers on an "exclusion list" after it was revealed that several officers made racist posts on Facebook. The police exclusion list was never made public, but Gardner told "60 Minutes" that she didn't feel she could trust the judgment of those officers.