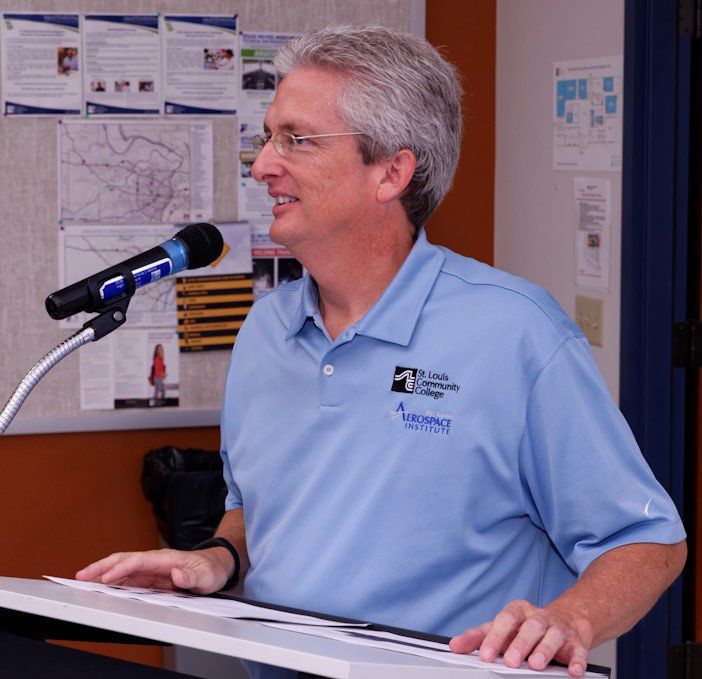 St. Louis Community College says a longtime employee embezzled at least $5.4 million in state money that was supposed to be used for a job-training program.
The theft went undetected for at least a decade, college officials claim.
The college has filed suit in St. Louis County Circuit Court against the employee, Donald Robison. The college wants the court to freeze all bank accounts in which Robison may have deposited the misappropriated money.
Last week, the college suspended Robison without pay after discovering the financial discrepancy and notifying state and local law enforcement. A college spokeswoman said the matter was turned over to authorities, though it did not appear any charges had been filed as of Wednesday.
The community college filed suit on Tuesday, said Jeff Pittman, chancellor at St. Louis Community College.
Robison did not return phone messages or emails from the Post-Dispatch seeking comment. His attorney, Matt Fry, declined to comment.
Robison was a manager in the community college's corporate services section of Workforce Solutions Group, and his job was to oversee training, consulting and economic development.
Pittman, chancellor since 2015, said Robison had been a college employee since 1992 and manager in Workforce Solutions for at least the past 10 years.
The money came from the state, disbursed as part of the Missouri Community New Jobs Training Fund, Pittman said. The Training Fund was a program designed by the Missouri Department of Economic Development.
Pittman said Robison diverted the money to a fictitious company and spent it for his personal use.
"It's been going on at least 10 years and may have been going on even longer," Pittman said in an interview with the Post-Dispatch. "He had diverted funds from that group into this fictitious company, outside of the college's financial control."
The phony company, according to the lawsuit, was called MS Services. The company is still actively registered with the state, the community college's lawsuit says.
Pittman said the scam started unraveling when an employee came forward recently and told supervisors about "the financial irregularities." The community college began investigating and has since hired an outside accounting firm to track the money.
St. Louis Community College has been around since 1962, Pittman noted. 
"We're going to continue to investigate and get to the bottom of this and recover as much of this money as we can."
Anything recovered will go back to the state, he said.