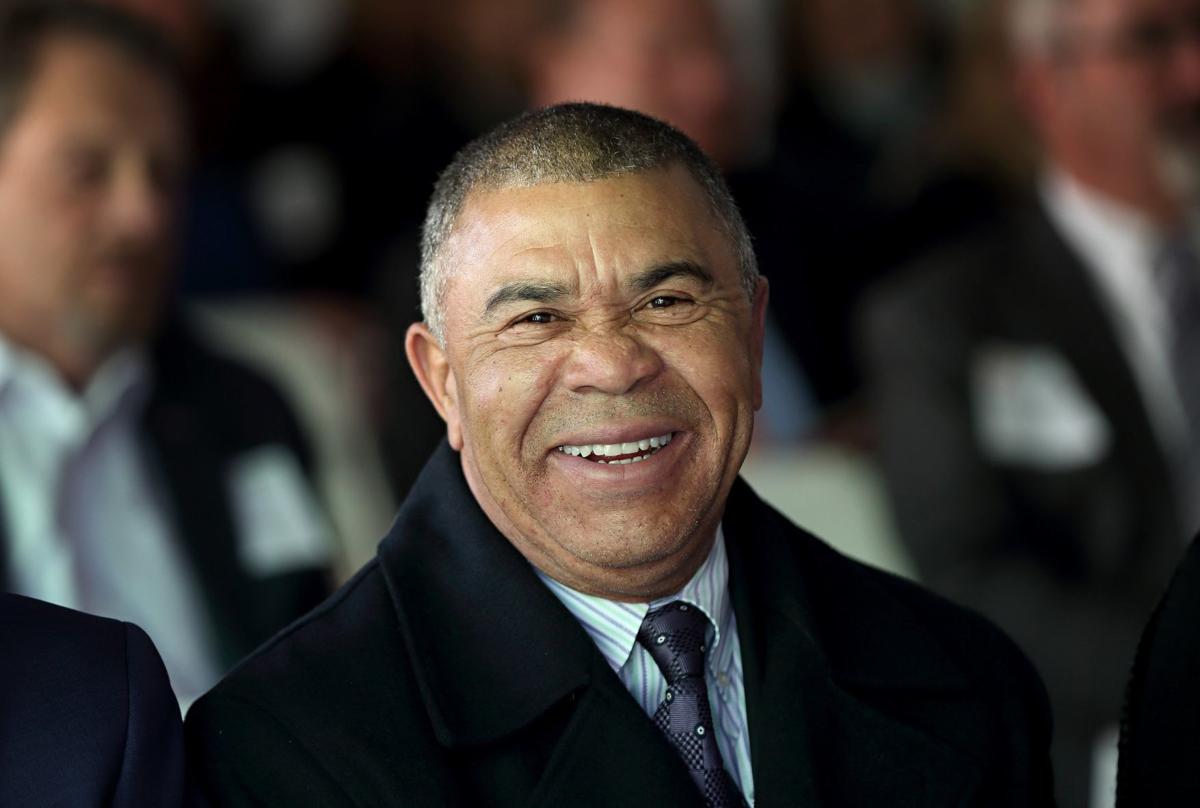 ST. LOUIS — U.S. Rep. William Lacy Clay, D-University City, announced a federal bill Friday that would allow local governments, including St. Louis, to pass stricter gun laws without approval from a state legislature.
Clay announced the effort at St. Louis Children's Hospital, which treats more gunshot wounds than almost any children's hospital in the country. He was joined by St. Louis Mayor Lyda Krewson, city Public Safety Director Jimmie Edwards and local hospital and nonprofit leaders.
The bill is the latest effort to address gun violence, what the mayor calls one of the city's most critical issues, and comes after several unusually violent weeks in St. Louis that saw five children or teens killed by gunshot wounds in the city this June.
Clay's bill — H.R. 3435, the Local Public Health and Safety Protection Act — attempts to address the problem by forcing states to allow local governments to pass their own gun laws, even if they are stricter than state laws. Any state that receives federal public safety funding would need to comply.
"I'm tired of the violence," Clay said at the Friday press conference. "I'm tired of the excuses. And I'm tired of our state Legislature being unable or just too frightened to do something about gun violence."
Cities in 43 states, including Missouri, are prohibited from enacting their own gun laws by state statute today, Clay said. He argued the legislation is needed in cities like St. Louis, which has for years been ranked among the most violent cities in America.
"Unless we get control of the flow of unrestricted guns into our community, we are not going to solve this problem," he said.
The legislation has 20 co-sponsors in the U.S. House, but faces dim prospects of becoming federal law any time soon. It would need approval from the Republican-controlled U.S. Senate that, according to Clay, is "captive" to gun rights advocates at the National Rifle Association.
"This has become so much more of a crisis in the last few years because Missouri no longer requires gun owners to carry a permit," Krewson said after the news conference Friday. "So that's the first step. So then if a law enforcement officer stops you with a gun they can ask, 'Let me see your permit.'"
Edwards, the public safety director, said Friday that without local control over gun laws, the city's police department has taken other routes to controlling the use of guns including referring more weapons cases to federal agencies and taking guns from minors through child safety laws.
Gov. Mike Parson's office did not respond to a request for comment on the legislation Friday. Statewide gun rights advocates at the Missouri Firearms Coalition argue the bill would overly restrict gun rights while doing little to curb the city's violence.
"There have been so many bills hyped as a magical cure to gun violence," said Aaron Dorr, policy adviser for the Missouri Firearms Coalition. "And instead they are used to demonize and prosecute law-abiding gun owners and ignore the criminals that are actually committing the crimes."
Clay acknowledged Friday that city gun laws wouldn't be a cure-all to the crime problem.
"This is a sliver of what we need, but at least it gives us another tool," he said.
But hospital leaders at the press conference Friday supported the bill, arguing they see the effects of the city's gun violence firsthand.
So far in 2019, more than 40 children have been treated at St. Louis Children's Hospital with critical or fatal injuries from gunshot wounds, said the hospital's chief medical officer, Alexis Elward.
Medical professionals at the hospital routinely operate on toddlers riddled with bullets and treat children shot while walking to the bus stop or playing in the front yard, Elward said.
"But there is nothing routine or natural about it," Elward said. She added: "For the healthcare professionals here this is not political. This is not just professional. It's intensely personal."
Jack Suntrup of the Post-Dispatch contributed to this report.