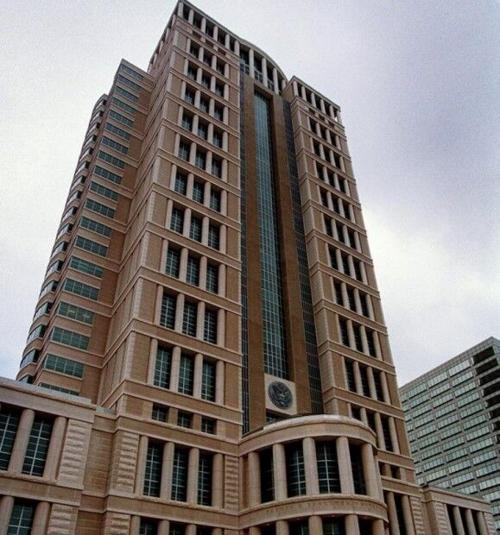 ST. LOUIS • A St. Louis County man who preyed on those trying to refinance commercial or real estate deals was sentenced Tuesday to 33 months in prison on three counts of wire fraud and ordered to repay $335,650 to victims.
Richard Saddler, 44, owned Omicron Capital LLC and told potential customers that he could help them obtain financing. He also claimed that their money would be used as down payments or appraisals.
But Saddler preyed on victims "in dire straits" and used the money to rescue his own home from foreclosure and for personal expenses, Assistant U.S. Attorney Hal Goldsmith said in court.
"He traveled on them. He dined on them," Goldsmith said.
Goldsmith said that Saddler strung along his nine victims for months or years with lies. Several had to declare personal bankruptcy.
One New Jersey resident, Saumya Bhatnagar, told the Post-Dispatch after the hearing that he was trying to refinance a loan made to his wife's dental business when he got a call from Saddler, who was among a network of brokers that Bhatnagar heard about from his accountant.
Saddler took $62,000 as a 20 percent down payment on the loan. Bhatnagar said he did all the work and didn't find out about the fraud until he heard he was being lent the entire amount and Saddler didn't return the down payment, or his phone calls.
In 2006, Saddler was sentenced to 14 months in federal prison for a similar fraud also involving Omicron Capital, prosecutors said.
He was ordered to repay $237,500 and did before reporting to prison, court documents show.
Goldsmith said that Saddler's recent fraud, which ran between Jan. 1, 2010, and March 31, 2012, began while he was still on supervised release from the 2006 charge.