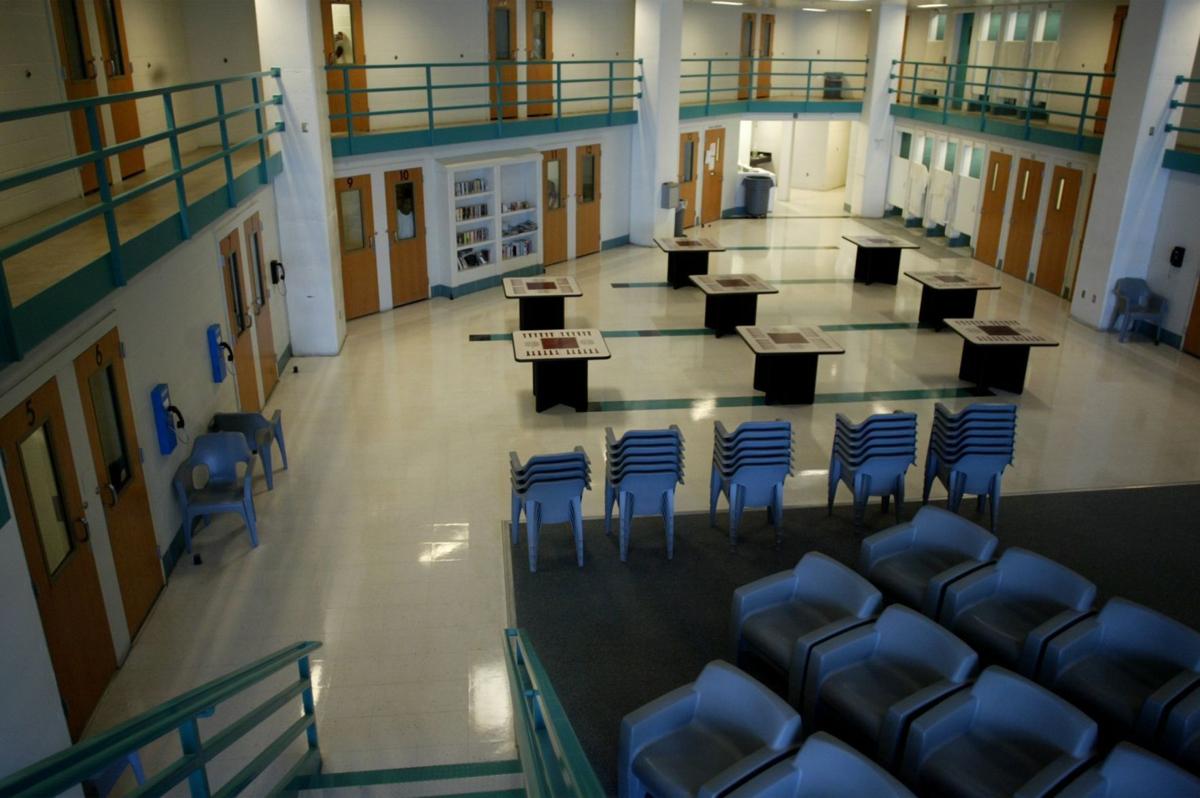 CLAYTON — Members of the board that advises the St. Louis County Justice Center said Friday they were concerned that County Executive Sam Page's administration has not yet taken action to launch an outside investigation of the jail after reports of long-standing patterns of misconduct in the facility.
The Justice Services Advisory Board voted unanimously on Aug. 28 for a wide-ranging investigation of the jail in light of misconduct allegations that led to the resignation of director Raul Banasco. Page has said he agreed that an outside investigation was needed.
Some jail employees came forward in August to report that Banasco created a toxic environment by bullying, and abused promotions and discipline to maintain control. But another group said Banasco had been targeted by a corrupt cabal of employees resistant to his attempts at reform.
Banasco had Page's support until an allegation that Banasco had inappropriately touched a subordinate and promoted him after he complained. Banasco resigned when one of the executive's senior staff members confronted him with the claim.
Months later, advisory board member Mary Zabawa Taylor said at the board's meeting on Friday that "we still haven't heard anything from the county executive's office."
She and board member Twyla Lee repeatedly said they were concerned because they frequently receive more information about the jail from Post-Dispatch coverage than from the administration.
The comprehensive review was supposed to start after survey work by consultants hired to help County Counselor Beth Orwick "assess personnel concerns" in the jail. On Sept. 18, Page said those consultants, former St. Louis Circuit Attorney Jennifer Joyce and communications and human resources consultant Susan C. Ryan, would spend two weeks in phone and video conferences with several jail employees and conduct a mandatory, anonymous online survey for every employee to complete.
On Friday, Orwick told the board that the personnel review was ongoing but that her office was "near wrapping that up."
"There will be things that will be gleaned that will be important to implement immediately and to not put off," Orwick told the board.
Orwick told the board she was speaking for Page when she said, "We need to look at lessons learned from what we have already gathered, seeing where we are at, and in 2021, look at the scope, see what we've already been able to implement as a county in justice services and then look to see what we've learned and what we can do better."
That would create the context for the wider investigation, she said.
But board members questioned whether they — or anyone — would have access to the wider investigation's findings. Taylor asked, is the personnel investigation, tightly held by Orwick's office, a precursor to another confidential investigation?
Board member Jeff Smith questioned whether a personnel investigation was enough.
"I think we all agree there are systemic issues that have been going on for years and years that the departure of one or two or three individuals that may result from a personnel investigation are probably insufficient to address," Smith said.
He said he was concerned the personnel investigation would "interfere with a larger external assessment of how we got here" and how systemic problems "were allowed to persist for as long as they did."
Shake off your afternoon slump with the oft-shared and offbeat news of the day, hand-brewed by our online news editor, Mandy St. Amand.