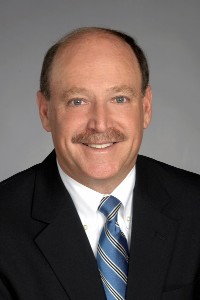 WASHINGTON • The Senate on Tuesday unanimously confirmed Judge John A. Ross of St. Louis County to the U.S. District Court for the Eastern District of Missouri, one of few recent judicial confirmations in the slow-moving Congress.
President Barack Obama nominated Ross in December, 2010 to fill a vacancy created when Judge Charles Shaw went into semi-retirement. Ross received a favorable report from the Senate Judiciary Committee earlier this year but the appointment languished.
The Senate on Tuesday also confirmed Judge Timothy Cain to the District Court of South Carolina. The nominations of Ross and Cain had been pending the longest in a list sent to the Senate by the White House.
Ross has been a judge in St. Louis County Circuit Court since 2000 and the presiding judge since 2009. Earlier in his career, Ross, who was born in St. Louis in 1954, was county counselor for St. Louis County and chief trial attorney in the office of the St. Louis County prosecuting attorney. He is a graduate of Emory University Law School.
Sen. Claire McCaskill, D-Mo., who interviewed Ross early in the process, said in a statement that his confirmation "is a recognition of his outstanding career as an impartial advocate for justice, and a victory for the Eastern District Court. I know he'll serve the people of Missouri and the United States with a commitment to fairness, thoughtfulness, and truth."
Even though Ross's nomination had been pending for months, the Senate action Tuesday had not been had not been scheduled and came as a surprise.
Erica Chabot, a spokeswoman for Senate Judiciary Committee chairman Patrick Leahy, D-Vt., said that Leahy had been pressing for the confirmations and that agreement on Ross and Cain came about suddenly on Tuesday.
"Sometimes, it just materializes. They had been trying to schedule this for quite some time, and today it just happened," she said.
Carl Tobias, a University of Richmond law professor who tracks judicial nominations, observed that 27 unconfirmed judicial nominees remain in a backlog contributing to caseload pressure in courts around the country.
"Maybe this is a good sign," he said.