CLAYTON • A 71-year-old St. Louis County man has been charged with unlawful use of a weapon after police say he flourished a gun at a Muslim family looking at a house for rent in his neighborhood.
St. Louis County prosecutors charged Leonard Debello, of the 4300 block of Big Chief Drive, on Monday. His bail has been set at $15,000 cash-only.
St. Louis County police say Debello saw the victims, a husband and wife along with their four children, ages 3 to 11, in his neighborhood on Feb. 21. They were looking at a house, according to court documents.
Debello drove by the victims and shouted, "You Muslim? All of you should die." He then parked in his driveway, walked to his porch and shouted, "This state allows you to carry a gun and shoot you," according to the court documents.
Debello then went into his house and came out carrying a gun, pointed it at the victims and said, "You, your wife and your kids have to die," according to the documents.
He then told them he would take a picture of their license plate and come "hunt them down," according to the documents.
Debello told police he said, "You (expletive) Muslims."
Police found a silver-and-black handgun and a rifle inside his home, according to the documents.
Ed Magee, spokesman for St. Louis County Prosecutor Robert McCulloch, said state statute doesn't provide for a hate crime specifically but does allow certain crimes to be "enhanced," if a hate crime is found to be part of it, such as unlawful use of a weapon. Prosecutors were able to charge Debello with a class C felony instead of a class D felony, Magee said.
Ayoub said his family, especially his children, have been coping with stress since the incident, but the public's response has helped. He said he has taken time off from work in recent days to assure his family members that they are safe.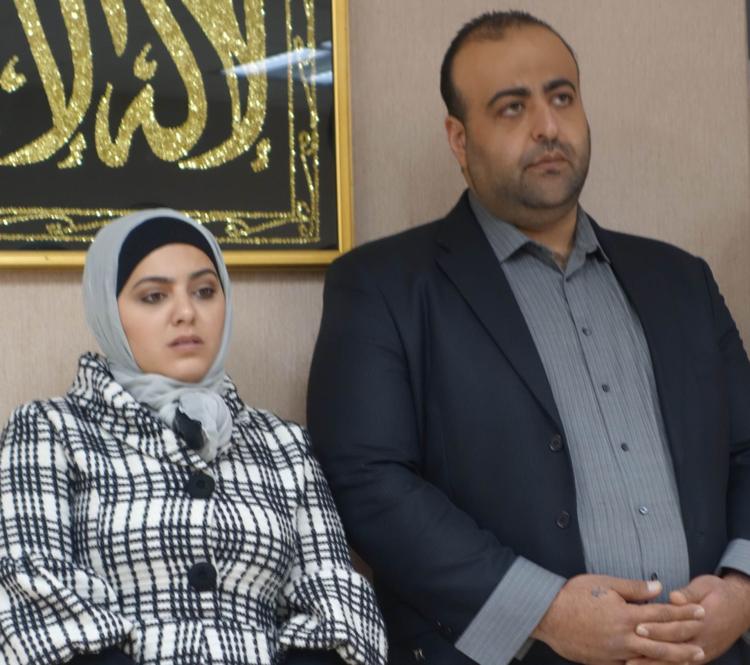 "The whole community, not just our community, everybody was against what happened," he said. "As an American Muslim, my kids are growing up in this country and we don't want that. I'm glad they took this path and handled it this way."
The St. Louis chapter of the Council on American-Islamic Relations also issued a statement reacting to the charges.
"We ... hope the prosecutor's actions send the message that alleged acts of violence and intimidation prompted by anti-Muslim bigotry will not be tolerated," wrote CAIR-St. Louis Executive Director Faizan Syed.
Ayoub said he was pleased with how swiftly prosecutors handled the case, but criticized the St. Louis County police investigation for taking eight days. He said he offered to show officers who first responded to his call for help video and pictures of Debello's threats that he captured on his cellphone, but they didn't look at them.
It wasn't until after Ayoub and his family along with other Muslim advocates held a press conference about the incident that police took interest in his cellphone footage.
Ayoub's attorney, Jay Kanzler, said another Muslim woman of Bosnian descent contacted him shortly after the press conference to say that Debello had previously harassed her. In her case, county police told her to "find another way home," when she complained, he said.
"This is a bubbling up of an underlying issue that's being spearheaded by a handful of politicians who are almost making it fashionable to be bigoted and racist," he said.
"When people come out and speak out and say, 'We don't accept this, we reject this type of behavior,' it gives the community a sense that the system works for all. But when no one speaks up and there is a slow-moving investigation, it causes them to think they're not treated as equals and not being protected."
St. Louis County police spokesman Sgt. Brian Schellman said officers did view the victim's cellphone video at the scene and he said prosecutors requested additional evidence during the eight-day investigation, which he could not detail without jeopardizing the case. "We wanted to, as a police department, bring forward to the prosecutor's office the most comprehensive police report and evidence that we could," he said.
"Within minutes of getting the call, officers from the Affton precinct responded and took the claims the family had against the suspect very seriously," he said. "They made an arrest immediately and established enough probable cause to make an arrest."