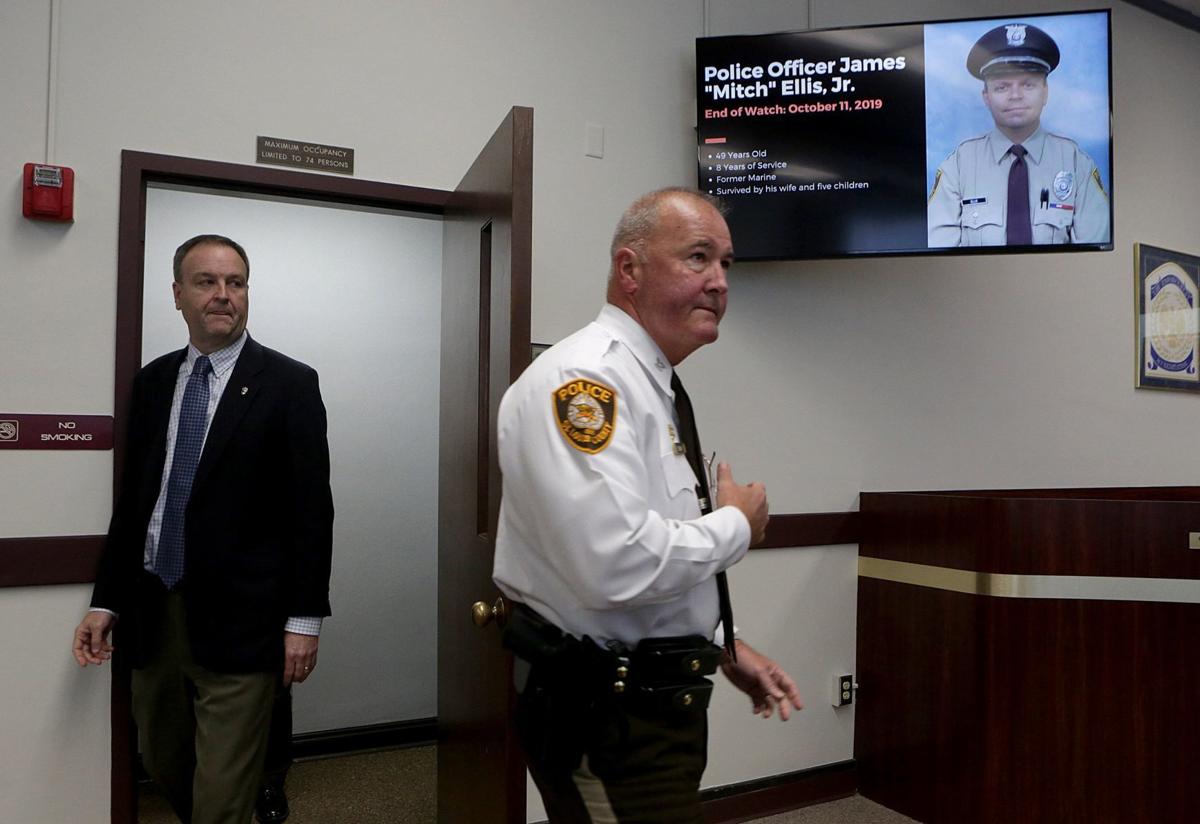 CLAYTON — A shake-up of the St. Louis County police board continued on Thursday, as the county executive made two more nominations to the board in the wake of a nearly $20 million judgment against the county in a discrimination suit.
St. Louis County Executive Sam Page nominated Dr. Laurie Punch, of Ferguson, an associate professor of surgery at Washington University, and Thomasina Hassler, of Black Jack, an adjunct assistant professor of social science at Harris-Stowe State University and a scholar-in-residence at the University of Missouri-St. Louis. Each is a Democrat.
If the two latest nominees are confirmed by the County Council, a majority of the seats on the police board would be held by women — a first in its 64-year history.
Punch and Hassler are replacements for Art Johnson, who had been appointed by Steve Stenger, and the Rev. Lawrence Wooten, who had been appointed by Charlie Dooley.
Although Councilwoman Lisa Clancy, D-5th District, has called for Belmar to resign, Page has said he wants Belmar to lead the department through a period of change. Only the police board can hire or fire the chief.
Page acted quickly to replace four of the board's five members. Democrat Mark Gaertner is the only member who remains. His term expired on Nov. 1; it is unclear if Page plans to replace him.
At Washington University, Punch focuses on resident education in gun violence management and prevention. In May, her work was featured in a TEDx talk, "How Bullets Go Deep." She also runs Stop the Bleed STL, a nonprofit collaborative of health professionals working to reduce the impact of violence, trauma and injury in the area.
Hassler worked as a classroom teacher in St. Louis public schools and later as a high school counselor in Webster Groves School District. She then completed her Ph.D. in education with an emphasis in social justice at UMSL. She also serves as the director of social justice ministry at West Side Missionary Baptist Church and has worked as a trainer for Diversity Awareness Partnership.
Punch and Hassler can take office 20 days after confirmation by the County Council. The council on Nov. 6 unanimously confirmed William Ray Price Jr. and Michelle Schwerin to the board. They replaced commissioners Laurie Westfall and the board's former chairman, Roland Corvington.
Page told Westfall she would be replaced, and Corvington resigned, calling the verdict a "wake-up call" for the police department.
Under the county charter, not more than three commissioners can be from the same political party. Price is a Republican and Schwerin an independent.
The St. Louis County Board of Police Commissioners was established in 1954 when voters approved a charter amendment to create a new police department. The first five commissioners, appointed in January 1955, were prominent county businessmen.
Since its creation, only three women have served on the board: Patricia Rich, 1990-93, was the first, followed by Sheila Hoffmeister, 1993-2009, and Laurie Westfall, 2014-19.
Read the coverage of the Wildhaber suit, trial and decisions after the verdict
County leaders call the Wildhaber suit, trial and verdict 'wake-up call.'