CLAYTON • New St. Louis County Prosecuting Attorney Wesley Bell said Friday that his office was moving toward prosecuting child support cases as civil — not criminal — matters to bring the county more in line with the rest of the state.
It's a move he says will help offenders have better chances at getting jobs, resulting in better chances at paying for their children's care.
The new approach isn't a free pass to skip out on child support payments, Bell said. In civil court, someone who refuses to pay could be held in contempt of court and ordered jailed, he said.
In the most egregious cases, Bell said he might pursue criminal charges, but his office is still working out how those cases would be defined.
"When you have two people applying for a job who are similarly situated, and one has a felony conviction even if it's just for child support, we'd be lying if we said that didn't hurt people's chances of being successful at getting a job," he said. "And most people I talk to, single moms or single dads, they just want the support for their family.
"They don't want the noncustodial parent to go to jail. They just want the support. And right now, their opportunities are limited, which will not only hurt them, but also hurt the family because that person's job earning capacity is limited."
"We want to take advantage of the historical knowledge we have in this office and put together an interim policy and get it out to the staff for their feedback," he said.
The St. Louis County Police Association issued a statement Friday condemning the principles outlined in the memo. Union president Joe Patterson said county police officers were "disappointed and discouraged" by Bell's new "internal policies," but they "remain hopeful that Mr. Bell himself will take immediate action to stop some of these changes and find a better and safer path to implement his platform."
"The decriminalization of the failure to pay child support puts livelihoods of hardworking single parents in jeopardy," the statement said.
"Success with child support cases in the past has been defined by 'How much money do you collect?' I chose to define success by 'How many people are we putting to work so they can take care of their children or take care of their responsibilities?'"
Bell said St. Louis prosecutors issued fewer than 40 warrants for nonpayment of child support in 2017, compared with more than 500 issued by St. Louis County prosecutors. On average, Bell said, most counties in Missouri issue only about a dozen criminal nonsupport cases a year.
"I don't believe in debtors' prisons," Bell said. "And opportunities are lost by felony convictions. We want people to have good paying jobs so they can take care of their families."
Bell's newly appointed director of operations, Tim Swope, is among the people who could be affected by how child support cases are handled. He reached a settlement with his ex-wife in mid-2018 for support for their three children. He is making monthly payments of about $500, leaving an outstanding balance of about $18,000.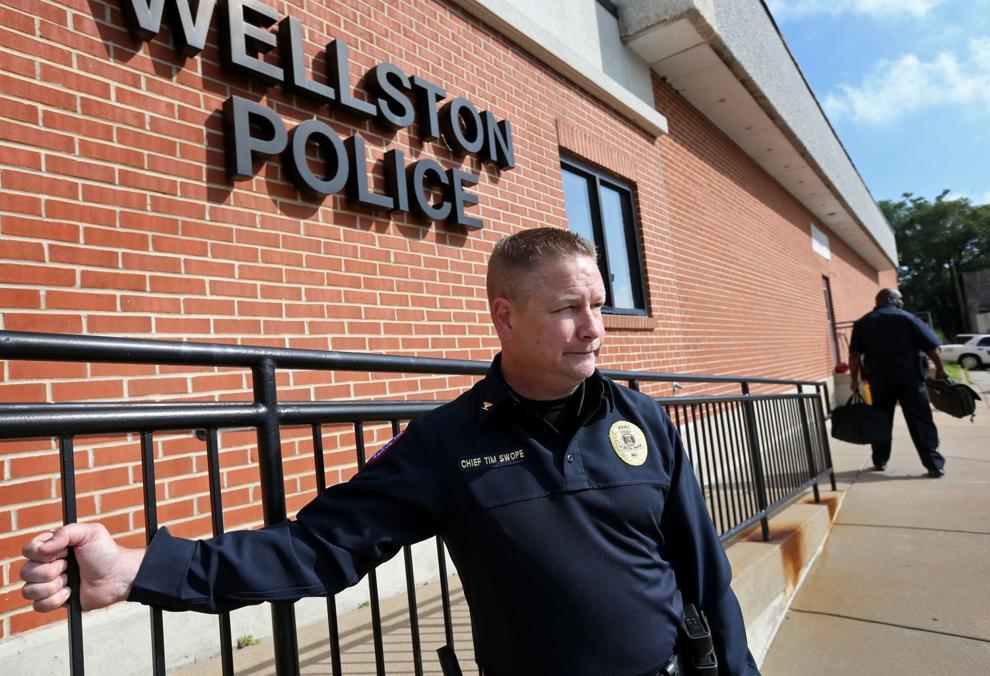 Swope, former chief of the North County Police Cooperative, declined to comment, as did his ex-wife and her attorney.
A spokeswoman said that Bell learned of Swope's child support settlement on Friday and that it would not affect his policy decisions on the issue.
"My positions on child support were consistent before Mr. Swope was involved in the campaign," he said. "He and his ex-wife had a civil matter that was handled in civil court, and he is in compliance with that."
Bell said he would not normally comment on anyone in the office with child support issues. "Once they violate the law or a court order, that's different, but that's not the situation he's in. It's been handled. His kids have lived with him for the last eight years, and for someone like him who risked his life for St. Louis County residents, I'm proud to have him in the office."
---
EDITOR'S NOTE: An earlier version of this story incorrectly stated when Wesley Bell learned about Tim Swope's child support settlement.