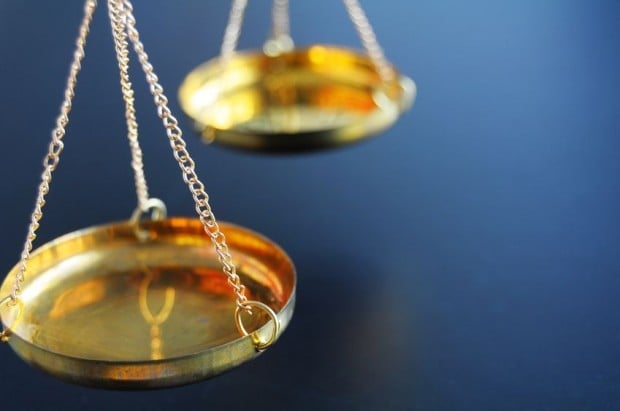 ST. LOUIS • A former municipal court clerk was found guilty Tuesday of altering a case file for a friend, but city officials said an inquiry into any other misconduct on her part turned up no red flags.
The one misdemeanor count of altering a public record garnered Shantia Holman, 33, one year of unsupervised probation on a suspended sentence that will clear from her record if she stays out of trouble.
Assistant Circuit Attorney Yinka Faleti had asked for a shorter probation period, but one that would be noted on her record to reflect "the doubt (her crime) places in the public's mind of our court institutions."
Holman resigned from her court job in 2010 while being investigated for allegedly recalling a failure-to-appear warrant for one friend and falsely entering a disposition in the case of another. She was found guilty of the former and acquitted of the latter at her bench trial Tuesday before Circuit Judge Michael Stelzer.
City officials also said Tuesday that an investigation into 105 cases involving Holman appeared to have been proper.
Court officials in 2010 told investigators that Holman was already on limited duties and banned from the computer system because they believed she had altered a ticket for her boyfriend the year before — something Holman was never charged with and has denied.
Holman told a reporter last month that her charges were retribution for complaints she had raised about her bosses, including Margaret Walsh, a judge. Walsh resigned last month under a judicial commission investigation into allegations that she used abusive language and had a city counselor handcuffed and tried to influence city officials when her son was turned down for a job.
A St. Louis Police detective who testified Tuesday acknowledged that she relied largely on statements from Walsh and Holman's direct supervisor, saying, "I had no knowledge and needed them to explain to me what was wrong."
Just why that explanation was needed became clear as the attorneys lumbered through the somewhat messy mechanics of the city's municipal court system, where warrants routinely are recalled and charges are lessened with many hands in the mix.
The city has launched an examination of the department. In addition to the situations involving Holman and Walsh, the Post-Dispatch revealed that city employees tried to help Mayor Francis Slay's son get out of a traffic ticket, and that courts administrator Cathy Ruggeri-Rea hired her brother on a no-bid contract to provide "emergency" financial services to the court.