ST. LOUIS • A local entrepreneur scammed a Baltimore Ravens football player out of $250,000 with false claims of ownership in an apparel company, federal prosecutors claim.
Abayomi Jamil "Yomi" Martin, 42, of Wyndgate Ridge Drive in O'Fallon, Mo., was indicted Jan. 31 by a federal grand jury in U.S. District Court on a single count of wire fraud. Martin pleaded not guilty Tuesday. His attorney, Raphael Morris, said they were reviewing the indictment .
"He's a good guy and we're just anxious to get this case moving along and discover what really happened and go from there," Morris said. He said that from what he had seen so far the matter "seems like a bad investment. I'm not sure there's anything criminal there."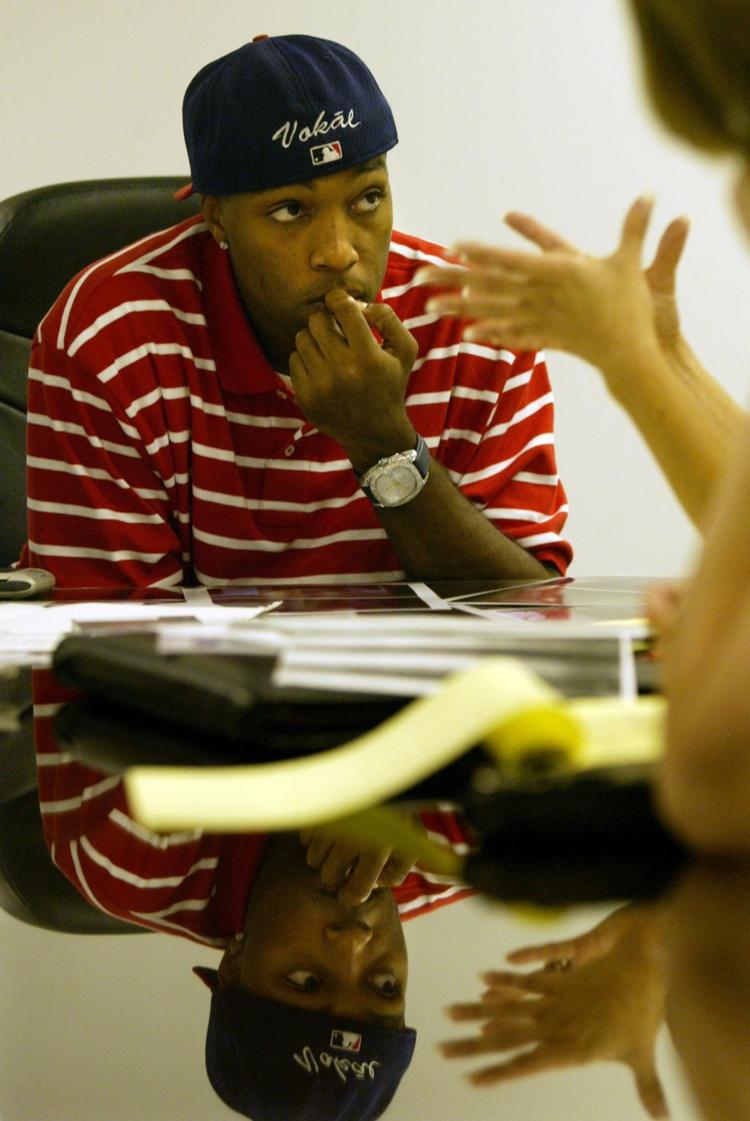 Martin and his cousin, hip-hop star Cornelius Haynes Jr., better known as Nelly, and others co-founded the Vokal and Apple Bottoms clothing lines. Martin has since been linked to a series of businesses and investments in media reports.
The indictment identifies the player by the initials "B.C." and says he formerly played for the Dallas Cowboys. That matches only one player, Brandon Carr, 32.
Carr's business manager introduced him to Martin in 2016 for purposes of discussing an investment in the apparel company Famous Nobodys, the indictment says.
Martin falsely claimed to be a part-owner of the company and provided false financial and budget documents to induce that investment, the indictment says.
The real owner of Famous Nobodys had no knowledge of Martin or his scheme, the indictment says.
On Sept. 12, 2016, Carr wired $250,000 into a bank account controlled by Martin, the indictment says. Martin used the money for personal expenses and to pay the training costs of several professional boxers, the indictment claims.
The indictment says that after the investment, Martin texted Carr's business manager updates to continue the scam and "lull" Carr into believing the money had been used as advertised, saying "theres (sic) plenty going on" and talking of "a new collection for holiday launch" and "a transition for a larger scale."
Lawyer Scott Rosenblum said Tuesday that Nelly no longer had a business relationship with Martin.