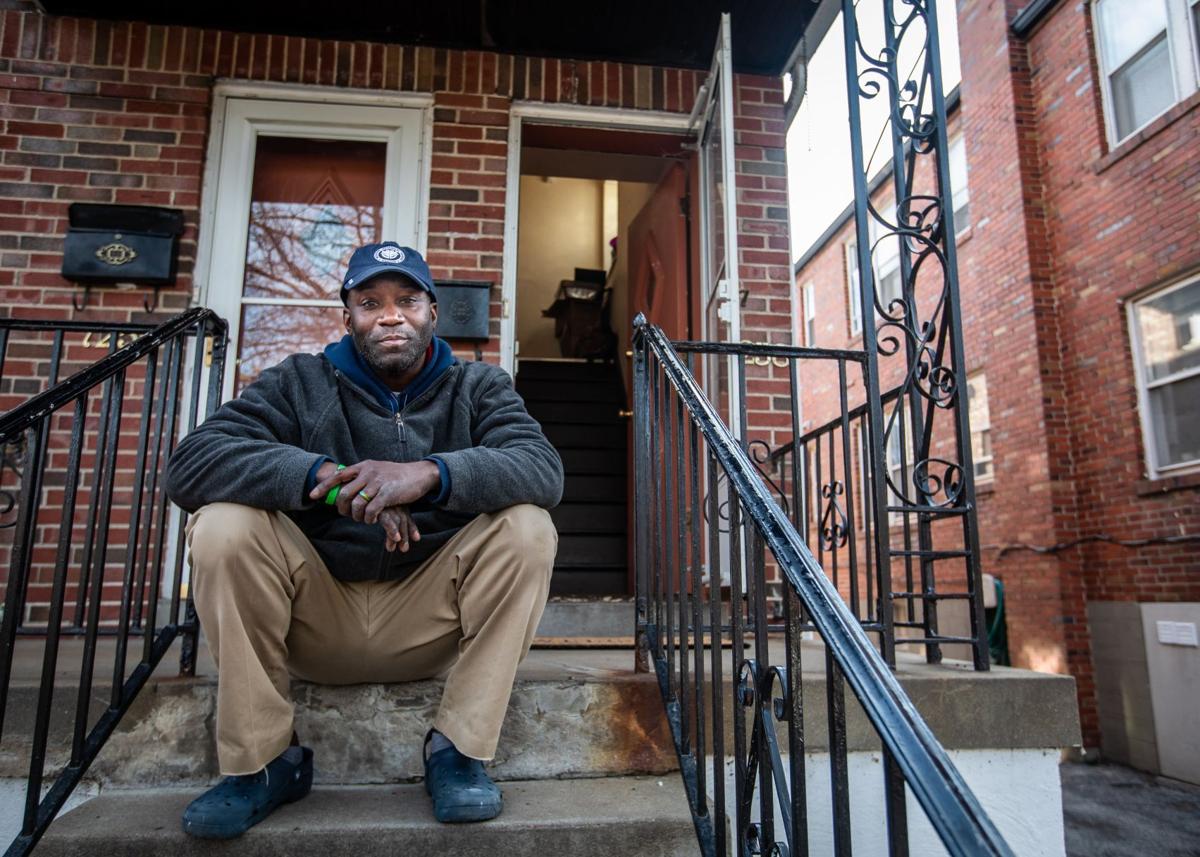 ST. LOUIS — St. Louis Circuit Judge Michael Stelzer signed an order Monday extending the city's eviction moratorium through April 5.
It's at least the fourth extension of the moratorium, which applies only to evictions for nonpayment of rent. Landlords can still evict tenants for crimes, threatening the safety of other residents, damaging property, violating building or health codes or breaking other contractual obligations.
Housing justice organizations gathered Monday in front of the Civil Courts building to call for an outright cancellation of evictions, and encourage St. Louis mayoral candidates to sign a tenant bill of rights.
"Folks should be able to have whatever they need to stay in their homes and stay safe," said Kristian Blackmon, 39, who organizes tenants with Homes For All St. Louis. Blackmon wants the deadlines on moratoriums to be lifted completely until COVID-19 is under better control.
Kennard Williams, 33, lead organizer at racial justice group Action St. Louis — part of the St. Louis Housing Defense Coalition, which advocates for tenants struggling with landlords — has heard of more and more illegal lockouts as the moratoriums are further extended.
"We know we have an eviction moratorium in place," Williams told the crowd of about two dozen gathered Monday. "But the courts have continued to accept filings against people for evictions."
"That ain't right!" someone responded. Others echoed the phrase.
"In addition to that, some landlords have taken it upon themselves to illegally evict tenants in the city," Williams continued. "That ain't right!"
St. Louis Sheriff Vernon Betts, who serves eviction notices, said his office is fielding an increasing number of calls from frustrated landlords.
The department was getting five calls a day about evictions, pre-pandemic. Now it's getting 20 to 25 calls a day, said Sgt. Frank Parker.