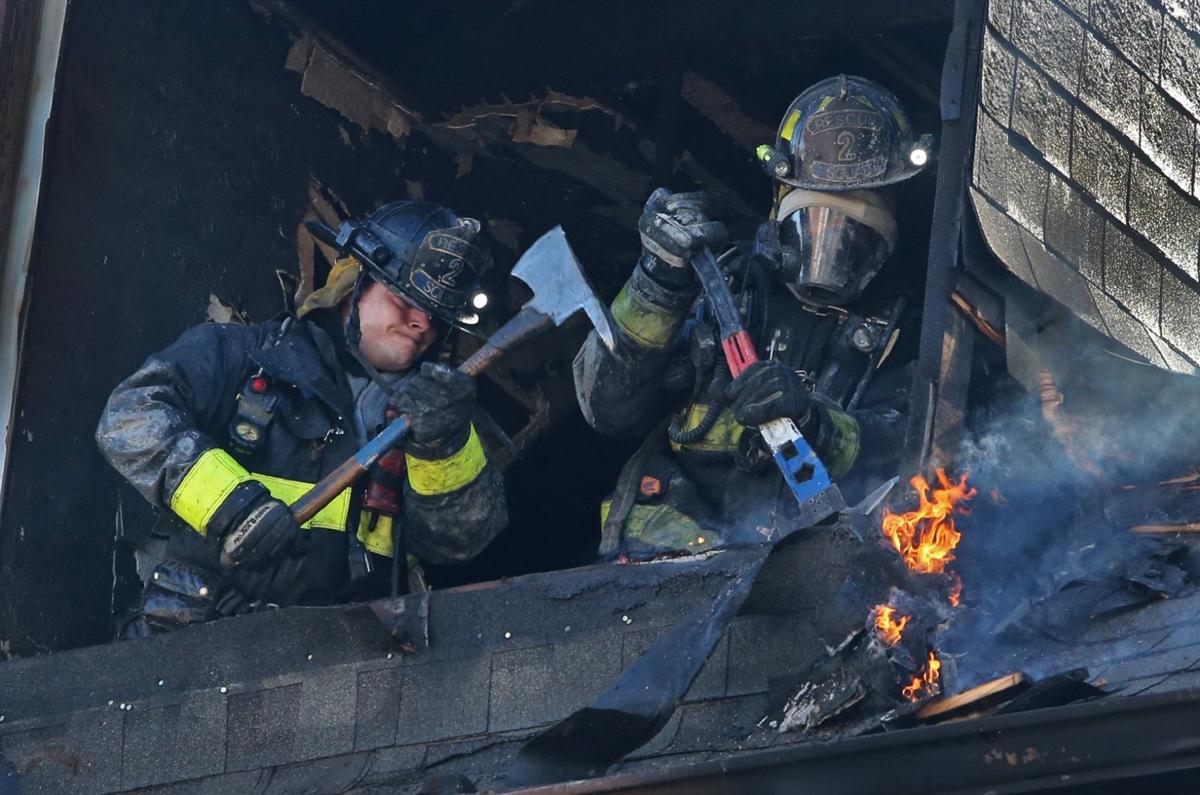 Updated at 8 p.m. with with the injured firefighter's condition.
ST. LOUIS • A firefighter was injured when the floor collapsed while St. Louis firefighters were responding to a building fire in the 5000 block of Minerva Avenue on Tuesday afternoon, officials said.
The injured firefighter has been released from the hospital but will not return to work for the rest of the evening, fire officials said.
Battalion 5 reports: Firefighter injured; floor collapse (stable condition). Building evacuated to regroup. Offensive operations ongoing; overhauling & ventilation. Searches negative. #STLCity pic.twitter.com/R8yeKRpb4F

— St. Louis Fire Dept (@STLFireDept) October 23, 2018
Firefighters were on the second and top floors of an abandoned three-story building when the floor collapsed. Firefighters evacuated the building following the collapse. No other people were found inside the building, officials said.