ST. LOUIS • FBI and police bomb experts spent Thursday searching for booby traps in two adjacent homes in St. Louis owned by a man accused by informers of stockpiling guns and talking of mass attacks on officers at funerals or fundraisers.
With David Michael Hagler in custody, officials moved in carefully, wearing body armor and using at least three robots to examine the dwellings in the Baden neighborhood, near Halls Ferry Circle. Officials were told the homes may be connected by an underground tunnel.
Officials told neighbors the work in the 1100 block of Howell Street might continue for 24 hours, but a police source told the Post-Dispatch it could last for days. There was no indication of what was found so far.
Investigators first removed dogs from the yard. One of the robots was seen opening the door to a trailer parked in the yard, with no apparent consequence. Searchers were later seen removing some long guns.
U.S. Attorney Richard Callahan said: "The law enforcement action being taken you might describe as proactive in terms of trying to address something before something worse happens."
Hagler, 53, was charged Tuesday with possession of an unregistered "short-barreled" shotgun, an unregistered AR-15 rifle and a firearm with the serial number removed or altered. He also was charged with possession of firearms and ammunition by a user of a controlled substance, and by a person convicted of domestic violence. He was arrested Wednesday.
INFORMERS: ATTACKS PLANNED
Two confidential informers gathered information, sometimes making recordings, according to court documents. One described Hagler as a very intelligent "Rambo" or "mountain man" type, trying to live off the grid and harboring "extreme anti-government and anti-law enforcement views."
That informer, who had known Hagler for more than 30 years, said the suspect had a seething hatred for his ex-wife and was becoming more agitated after events in Ferguson and in fear of losing his homes because of unpaid taxes.
A second informer said the tone of Hagler's views against government, law enforcement, African-Americans and Muslims had escalated.
Hagler allegedly discussed a desire to kill multiple officers, and talked about attacking a police funeral or a BackStoppers or CrimeStoppers event. BackStoppers is a local charity for the survivors of fallen first responders; CrimeStoppers accepts crime tips from the public.
An informer once saw a copy of "The Anarchist's Cookbook" open to a section on making a land mine-like booby trap, according to court documents, and recalled Hagler saying he "would love to see a policeman walk on one of those."
Hagler told the other informer he had rigged flower pots on his front porch to explode, to impede any police raid "by taking a lot of their legs out."
Hagler also talked about shooting an unsuspecting officer from the side of a road, and said no one would ever know who did it, according to an informer.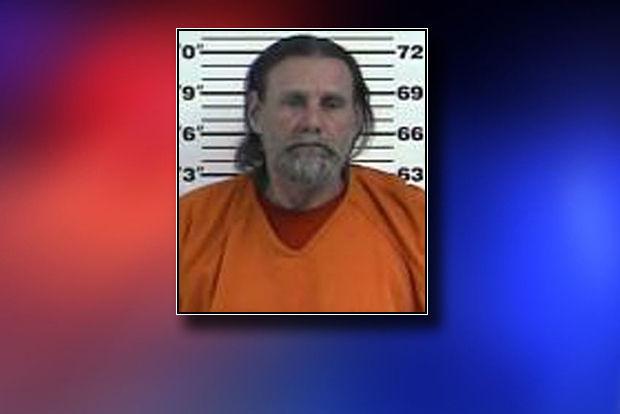 He discussed killing his ex-wife, according to the same documents. The informer wasn't sure he was serious, but Hagler then allegedly claimed he had once killed someone in his home and cut up and disposed of the body.
The same informer said he had seen two AR-15 rifles, two AK-47 rifles, shotguns, at least 10 handguns, a sniper-style rifle and more than 10,000 rounds of ammunition at Hagler's home. Hagler claimed to have altered the AR-15s to fully automatic, meaning a single trigger pull could keep the rifle firing until the ammunition ran out.
The second informer also saw weapons, and a ballistic vest, in the house.
Hagler allegedly said he was moving weapons and ammo to a box trailer where he believed it would not be found by authorities if his home were raided.
He also mentioned guns in hidden compartments in the house and more rifles buried somewhere, according to court documents. At one point, Hagler reportedly had steel plates lining the front walls in case of a shootout with police, but they were gone on the informer's last visit.
Hagler said he would "kill everyone on his bucket list" if he were ever diagnosed with a serious illness, the second informer told police.
He said Hagler discussed building bombs, and in a visit to the house saw a tripwire across the front doorway that Hagler said was tied to explosives. The informer also saw two pipe bombs and said Hagler told him of "surprises" hidden all over his yard.
Hagler's criminal history dates to 1980, when he was arrested but not convicted of selling marijuana to an undercover St. Louis officer, according to court documents. His nine other listed encounters with police include multiple instances of pointing guns at neighbors, a domestic violence charge and other marijuana-related charges.
In 1988, Hagler allegedly threatened to shoot a city animal control manager in a dispute over a citation, and received one year of probation for harassment.
He told informers about growing marijuana in his home, court documents say.
Hagler's arrest happened on his second day of work with Timberline Landscaping, where he was earning $12 an hour, according to court documents. In the past year, he has earned roughly $390 a month — $190 from food stamps and the rest from "odd jobs."
He owns the Howell Street properties, a 1997 Chevrolet Astro van, two 1976 GMC 3500 trucks and a 1980 motorcycle in disrepair, according to the documents. And he has real estate tax debt of $4,000, as well as old medical bills of an unknown amount.
He listed himself as separated or divorced, with no children.
POLICE SWARM NEIGHBORHOOD
Clyde Johnson, 62, a retired postal worker who lives nearby, said Thursday he has known Hagler for at least 20 years. They met because Johnson spends time in the alleys helping to pick up trash, and Hagler approached him years ago, worried that he might be up to no good.
When he heard that police arrested his neighbor for gun crimes, Johnson said, "Not him!"
But then he reconsidered.
"Wouldn't put it past him," Johnson said. "That's the way the guy is, saying, 'Nobody mess with me.' He could be radical. I could tell that by the way he talked.
"He'd say these youngsters better not mess with his property," Johnson said. "But we got along. He always treated me with respect."
Hagler kept an old fishing boat parked in his backyard, and Johnson said he was gone a lot fishing. "As far as keeping weapons, he ain't coming outside with any. He must have kept them inside," Johnson said.
Other neighbors found Hagler to be more mysterious. They didn't know him, but some had encounters.
Shaun Byndom said Hagler would come outside only to get his mail, chop wood or yell at Byndom and his friends when they parked in front of his home.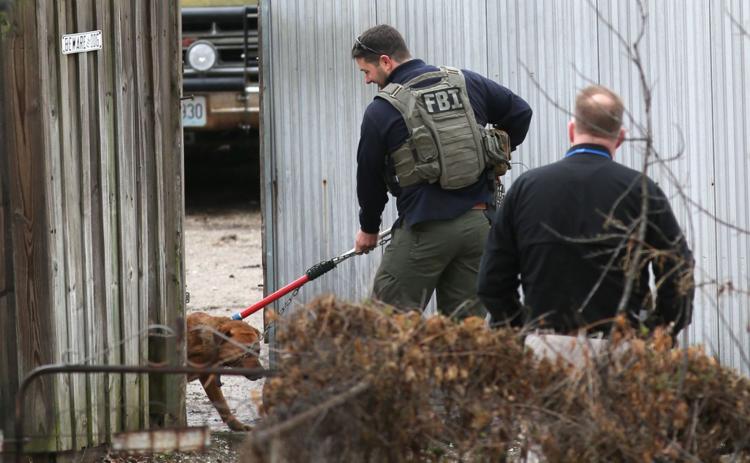 Another neighbor, who asked not to be named, said one of Hagler's dogs got out a few weeks ago and was menacing her young children, so she went to the house to complain.
"He just shut the door on me," she said. "He doesn't want contact with anybody."
Valerie Henson, who lives across the alley from Hagler, said, "You live next door to your neighbors, but you don't really know them."
Kenny Griffin, who lives a few houses away, said he always thought the two homes were vacant.
"I've been staying there three years and have never seen anybody go in there.
"Must be a heavy dude," Griffin said, "to have all these police come out."
Joel Currier and Robert Patrick of the Post-Dispatch contributed to this report.