ST. LOUIS — A judge's ruling Monday extended Planned Parenthood's St. Louis clinic license through Friday, allowing Missouri's only abortion clinic time to appeal to a state commission.
St. Louis Circuit Judge Michael Stelzer extended his June 10 preliminary injunction through 5 p.m. Friday to give the clinic time to challenge the Missouri Department of Health and Senior Services' decision to deny its license to the Administrative Hearing Commission.
"The Court has no authority to intercede in this matter until there has been a final decision by the AHC," Stelzer's ruling said.
Stelzer's ruling also dismissed other counts in the lawsuit, removing the case from state courts and ordering that it be taken up with the AHC. The panel handles licensing disputes between state agencies, businesses and people.
Earlier this month, Gov. Mike Parson appointed a former judge to the AHC who has supported an anti-abortion pregnancy center.
The Missouri Supreme Court in 2015 reprimanded former Macon County Associate Circuit Judge Philip Prewitt for encouraging people to donate to local charities on Facebook, including Ray of Hope Pregnancy Care Ministries, an anti-abortion nonprofit.
Prewitt said he would consider recusing himself if requested by a party in the case.
"I don't see where it would be a conflict," Prewitt said. "It doesn't violate the judicial rules, so I don't see how it would violate any commissioner rules either."
Parson spokesman Steele Shippy said the governor named Prewitt to the commission based on his experience as a judge and his past military service and that his stance on abortion was not a factor.
The four commissioners work independently, and cases are assigned on a rotating basis.
Dr. Colleen McNicholas, an obstetrician-gynecologist at the St. Louis clinic, said in a statement Monday that the "terrifying reality is that access is hanging on by a thread with a narrowing timeline. The truth is, if the Administrative Hearing Commission does not act by Friday, abortion access in the state of Missouri will be gone. This creates uncertainty for the patients we serve."
A health department spokeswoman declined to comment Monday.
Planned Parenthood had not appealed to the AHC as of 5 p.m. Monday, records show.
If the commission sides with the state, Missouri could become the first U.S. state without an abortion clinic since the Supreme Court's Roe v. Wade decision in 1973 established a woman's right to terminate her pregnancy.
The state license only affects abortion services. The clinic also provides routine medical care to men and women, cancer screenings, sexually transmitted disease tests, permanent birth control procedures and counseling.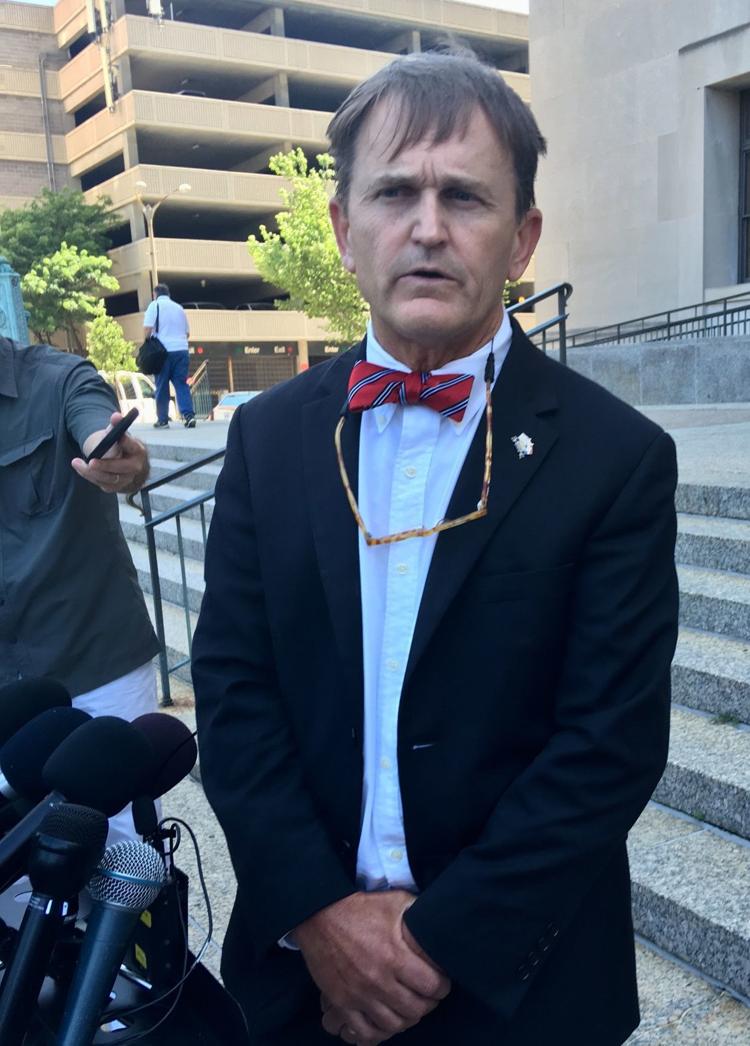 In denying Planned Parenthood's license, Missouri cited inadequately supervised pelvic exams, failed surgical and medication abortions, untimely reporting of those failed procedures and poor communication with a contracted laboratory.
The state investigation found four instances of incomplete surgical abortions, which may have been hindered by patients' obesity or uterine malformations. One of the patients also experienced a failed medication abortion, according to the state's report.
Incomplete abortions are a rare complication occurring in fewer than 1% of all procedures.
Planned Parenthood officials have accused Gov. Mike Parson's administration of politicizing health regulations to restrict access to legal abortions in Missouri.
In a statement issued Friday, Parson said "Planned Parenthood is losing its license because it failed to meet basic standards of care."
Planned Parenthood sued the department last month claiming the state agency had illegally refused to renew the St. Louis abortion clinic's annual license amid an investigation into the clinic. The state says Planned Parenthood has failed to comply with regulations by not compelling five doctors who have worked at the clinic to be interviewed.
In May, Parson signed one of the nation's strictest abortion laws, banning the procedures after the eighth week of pregnancy. Most of the provisions in that law take effect Aug. 28.
The Associated Press contributed to this report.