ST. LOUIS • St. Louis Circuit Judge Rex Burlison said Wednesday that he was keeping the May 14 trial date for Missouri Gov. Eric Greitens' invasion of privacy case.
"I will not change the trial setting based on an advantage or disadvantage," Burlison said at a hearing Wednesday. "That's going to happen regardless of what happens west of here."
Burlison was referring to the Missouri House committee's anticipated investigative report that is expected to be released by April 9. The governor's attorneys had requested a trial the first week of April, arguing that resolving the criminal case would be "significantly influential" to the committee's conclusions.
"We knew it was a long shot," defense attorney Ed Dowd said, adding that the defense wanted to try the case "as soon as possible so we can prove the governor is innocent of these charges."
Chief Trial Assistant Robert Dierker had argued against the earlier trial date, calling the defense motion a politically motivated effort to manipulate the court and deny the state adequate trial preparation.
"They represent the governor of Missouri, but we represent the people of Missouri who deserve a thorough investigation and trial preparation in a deliberate way," Dierker told the judge.
Greitens has not yet requested a bench trial instead of a jury trial, but his attorneys said he planned to do so. Burlison said Wednesday that he didn't think Greitens had an "absolute right" to waive a jury trial, but he didn't think prosecutors had a right to object.
Greitens was indicted last month on the felony charge of invasion of privacy in connection with taking a nude picture of his then-lover without her consent. He has been accused of threatening to release the photo if she ever mentioned his name. Greitens admitted the affair but denied blackmailing her.
The woman's attorney told the judge Wednesday that an earlier trial date would "impose a hardship" on her because she is a single mother, a full-time student and has a job.
During the hearing Wednesday, defense attorney Jack Garvey read excerpts of a deposition taken Monday of William Don Tisaby, a private investigator and former FBI agent hired by Circuit Attorney Kim Gardner to investigate the governor.
In the deposition, Tisaby acknowledged under oath that he didn't know if the photo at the heart of the indictment existed, that he hadn't seen or found one, had no evidence of it being transmitted and didn't know of any investigators seeking to obtain a copy.
Reading from the deposition testimony, Garvey said the questioner asked Tisaby:
"Are you aware of any evidence that there was any picture that was transmitted as alleged in the indictment?"
"Am I aware of any?" Tisaby said.
"Yes. Are you aware of any evidence?"
"Not that I know of," Tisaby said.
Transmission is a key element of the indictment because that makes the crime a felony instead of a misdemeanor. In Missouri, the invasion of privacy statute says a person commits felony invasion of privacy if he or she "disseminates or permits the dissemination" of a compromising photo "to another person." The indictment against Greitens cites a different part of the law that references transmitting such photos "in a manner that allows access to that image via computer" — which could be invoked whenever a modern cellphone is involved.
Gardner countered that Tisaby was hired only to find Greitens' lover and other witnesses.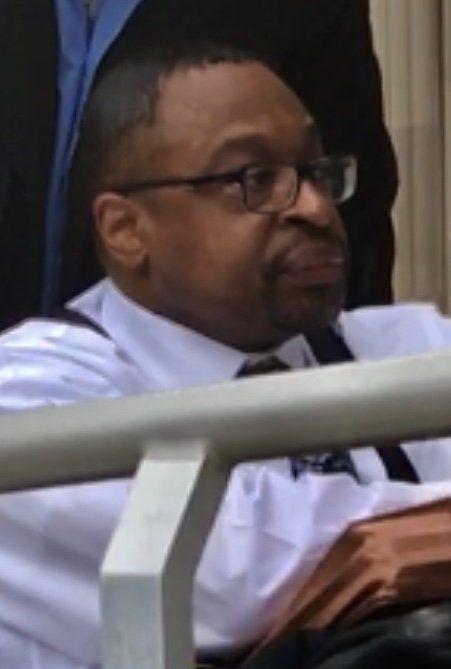 Tisaby "had a specific purpose that is to find people, and he did," Gardner said. She added that the investigation may have uncovered other evidence.
In response, Garvey said "we should know what she has under the rules of discovery. And if there's something being withheld, that's very disturbing."
The defense has claimed First Assistant Robert Steele "flagrantly" misled the grand jury on the elements of the crime by telling them all they needed to consider was whether Greitens took a nude or semi-nude photo of the woman without consent. Gardner's spokeswoman said she "believes the matter was handled appropriately with the grand jury."
Gardner's office filed a motion Wednesday seeking to quash subpoenas to depose Greitens' former lover and her ex-husband, claiming the defense violated a court-approved scheduling order.