ST. LOUIS • A judge set $1 million bail Tuesday for a former city police officer charged with first-degree murder in an on-duty killing.
Judge Michael Mullen ruled after a brief but spirited hearing that Jason Stockley could be released after posting 10 percent of the amount. The St. Louis Police Officers Association said it would provide bail money on Wednesday.
Mullen initially ordered Stockley held without bail after Circuit Attorney Jennifer Joyce charged him May 16.
Stockley's attorney, Neil Bruntrager, opened Tuesday's hearing with a primer on bail, which he said must be based on two factors: danger to society and likelihood of showing up for court.
The lawyer said his client's decorated Army combat service and full cooperation with FBI agents who reviewed the shooting four years ago spoke to eligibility for bail. He also told the judge the hardships Stockley endured while held in solitary confinement for his safety in an unspecified jail.
Bruntrager said Stockley had been kept naked, with only a blanket, in a cell with the lights on 24 hours a day and guards checking him every 15 minutes.
Mullen told Bruntrager to "stop," and asked Assistant Circuit Attorney Christine Krug to explain why, if Stockley was a danger to society, it took 4½ years to charge him and ask that he be held without bail.
The judge repeatedly interrupted Krug as she tried to answer.
"Is there something I don't know?" Mullen asked. "Did something happen that made this an emergency situation to execute a warrant on this particular date?"
Krug began to answer, "I can't speak to the evidence ..." Muller cut her off, demanding she disclose what evidence warrants holding Stockley with no bail.
She refused, saying it could jeopardize the case.
"That's unbelievable to me," Mullen responded. "You are standing in front of me asking me to make this decision and you're not going to tell me what the evidence is?"
Krug asked that he set bail at $500,000 in cash, which would have required far more money up front than the $100,000 Mullen ended up requiring to secure the $1 million bail.
She asked Mullen to consider how the $500,000 was lower than the typical bail her office requested in other murder cases.
"You really think this case is similar to others?" Mullen asked her. "You don't think the facts are different than other cases? When was the last time a police officer was charged with murder?"
"I believe it was before my time with the circuit attorney's office," she answered.
"And how long have you been there?" Mullen asked.
"Seventeen years," she replied.
"It's hard to compare this to other cases," he said. "You're asking me to compare apples to oranges."
As part of his bail, Stockley must stay with relatives in Illinois and cannot possess firearms.
Stockley has contended that he fired on Dec. 20, 2011, in self-defense at Smith, who was in the drivers seat of a crashed car. Police said they found heroin and a loaded gun in the car.
The police video, reviewed by the Post-Dispatch several years ago, does not show what Smith did in the confrontation. But it does show Stockley returning to the police SUV and looking in a duffel bag for something before the camera is turned off.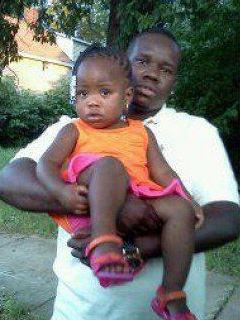 Stockley told investigations it was a dressing for Smith's wounds. Tests showed Stockley's DNA — but not Smith's — on the revolver recovered from the car. Stockley has said he handled the weapon after the shooting to unload it. Bruntrager noted that DNA evidence from guns is inconsistent at best, and its absence doesn't prove Smith didn't handle it.
In court, Bruntrager challenged the prosecution claim of new evidence.
"Your honor, they cannot produce the new evidence today because we all know nothing new occurred after the summer of 2012," he argued, referring to reports from forensic tests.
Mullen asked Krug if she believed Stockley was a flight risk. He left the police force in August 2013 and now lives in Houston.
"I would like to believe he's not a flight risk," Krug said.
Bruntrager provided Mullen with Stockley's passport and said, "You couldn't drag him away from this. He wants to clear his good name. He's ready for this and he wants to deal with this."
Groups with split viewpoints have agreed on one thing; that Joyce should recuse herself from the case in favor of a special prosecutor because of appearances of a political motivation. Critics include the Police Officers Association, which says Stockey should not have been charged, and some who question why the charges took so long, including some activists and members of the Ethical Society of Police.
Joyce previously announced she is not running for re-election and has suggested that such diverse criticism suggests she must be doing something right.
About 20 police officers as well as friends and family of Stockley sat on the defense side of the courtroom Tuesday, while about a dozen activists sat behind the prosecution.
Sgt. Heather Taylor, president of the Ethical Society, which represents black officers, sat among the activists.
Smith's fiancée, Christina Wilson, asked Mullen during the hearing to keep Stockley jailed. She is the mother of Smith's only child, Autumn Smith, now 6. In 2014, the city settled a lawsuit filed on behalf of her daughter for $900,000.
"He wore a badge and he dishonored the badge and the people he was supposed to serve," Wilson told Mullen. "He is a threat and a danger to everyone. He has already walked the streets for four years. He needs to remain off the streets."