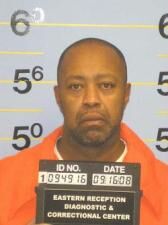 ST. LOUIS • A judge here dismissed a firearm possession charge Friday, ruling that a convicted felon was within his rights to be armed under a Missouri Constitutional amendment passed last year.
The sponsor of the measure said the decision was a subversion of the intent of Amendment 5, which garnered 60 percent of the vote in the August election.
But prosecutors said it was an outcome they feared, and Circuit Attorney Jennifer Joyce pledged an appeal.
St. Louis Circuit Judge Robert Dierker ruled that the Missouri law prohibiting felons from possessing guns is unconstitutional as applied in the case of Raymond Robinson, in part because it fails to differentiate between violent and non-violent felons.
The amendment declares the right to keep and bear arms "unalienable" and subjects laws restricting gun rights to "strict scrutiny."
Dierker limited his decision to the circumstances of Robinson's situation; it is not binding on other cases. It also has no effect on a federal law prohibiting felons from possession guns.
Robinson's was not the first defense motion to seek dismissal of a gun charge under Amendment 5, prosecutors and lawyers said, but was the first to succeed. They said other judges in St. Louis have considered and rejected six.
"This is exactly the type of litigation that I and others have warned about," Joyce said in an interview Friday. Her office said roughly 300 felon-in-possession charges are filed in St. Louis each year "to get dangerous felons disarmed."
Assistant Circuit Attorney Veronica Harwin, part of a team formed by prosecutors across the state to respond to Amendment 5-based challenges, said Missouri law does not define "violent."
Joyce said that force did not need to be shown to convict someone of statutory sodomy, for example, "But that does not mean the person should have a gun."
In Kansas City, Jackson County Prosecuting Attorney Jean Peters Baker issued a statement that said, "If prosecutors lose the ability to prosecute felons in possession of firearms, more gang members, drug dealers and domestic abusers — the persons responsible for most of the shootings in our communities — will be allowed to carry guns."
The sponsor of the measure that put Amendment 5 on the ballot, Sen. Kurt Schaefer, R-Columbia, said Friday that he had not heard about Dierker's order. But he insisted that allowing felons to automatically have possession of firearms was not "the intent or legal effect of Amendment 5."
St. Louis Police Chief Sam Dotson and activist Rebecca Morgan are suing to invalidate the Amendment 5 vote. Chuck Hatfield, the lawyer who argued their case before the Missouri Supreme Court on Wednesday, said Dierker's reasoning made it "pretty clear" that the judge would "strike down the ban on carrying a concealed weapon into Busch Stadium … or UMSL … or churches for that matter."
Hatfield also said the same line of thinking might eliminate any requirement to be licensed to carry a concealed weapon.
Under current law, Missouri does not require a permit for a non-felon to carry a loaded firearm in a vehicle.
Robinson, 55, who the court said was "partially disabled," was arrested July 28 after a tip that he was armed. He consented to a vehicle search that netted a .380-caliber pistol. He also was wanted at the time on a municipal warrant.
He has a prior conviction in St. Louis on a felony charge of unlawful use of a weapon, for carrying a concealed weapon in 2003, and served time in prison.
But his public defenders argued that his situation is now protected by Amendment 5. It specifically allows the legislature to limit the rights of violent felons or those who were "adjudicated by a court to be a danger to self or others as a result of a mental disorder."
Dierker weighed that in his 16-page order, noting that Robinson "has no record of violent felonies or mentally unstable behavior, although he does have prior arrests involving assault and resisting arrest and he admits to beating an individual who allegedly stole his tools."
The judge found that Robinson offered a reason for carrying a gun: to protect cash he collects doing "odd-job work." But Dierker also concluded that the law does not require people lawfully carrying weapons to provide a reason.
He also ruled that the amendment applies even though Robinson was arrested before it was passed.
Robinson's public defender referred a reporter's questions to a supervisor, who did not reply to a message seeking comment.
Robinson already pleaded guilty, subject to a decision on his motion to dismiss it on constitutional grounds. He had been in jail but was released on his own recognizance after the plea, court records show.
Dierker ruled that the statute cannot survive Amendment 5's "strict scrutiny" requirement, and is unconstitutional because it "fails to differentiate among classes of felonies, fails to define criteria whereby non-violent felons can be assessed for future dangerousness, and fails to impose any standard of proof before a non-violent felon can be stripped of his constitutional right to keep and bear arms."
His order asked why, if framers of Amendment 5 intended to accommodate a "blanket prohibition on felons in possession of firearms," its terms enumerate a specific tolerance for laws applying to "convicted violent felons."
Alex Stuckey of the Post-Dispatch contributed to this report.
Constitutional Amendment 1: Guarantee right to farm

Passed — 50.1 percent to 49.9 percent

In a narrow victory that could lead to a recount, voters approved an amendment to guarantee that the right of Missouri citizens to engage in agricultural production and ranching practices "shall not be infringed." The measure was strongly supported in rural counties, many of which approved it by a three-to-one margin. Majorities in all of the state's larger counties opposed the amendment, with the City of St. Louis leading the way with a 73.5 percent "no" vote, according to unofficial returns. Hover over a county on the map for details.



Constitutional Amendment 5: Establish right to bear arms

Passed — 61 percent to 39 percent

The rural/urban divide was even more stark when it came to an amendment that would make the right to bear arms unalienable. The City of St. Louis, St. Louis County, Boone County and Kansas City (which is included with Jackson County on the map) were the only places where most voters opposed the amendment.



Constitutional Amendment 7: Transportation sales tax

Failed— 59 percent to 41 percent

A proposed sales tax to raise billions for transportation projects across the state, however, was soundly defeated. Only 19 of 115 counties supported the initiative. Voters in all of the states's more populous counties shot down the measure, some overwhelmingly so. In St. Louis County, 67 percent of 190,000 people who showed up to the polls opposed the tax.