ST. LOUIS — A St. Louis man could face life in prison after admitting Friday he fatally shot Laclede Cab driver Boris Iouioukine last year, the U.S. attorney's office said.
James Flannel, 37, pleaded guilty to one count of discharging a firearm in furtherance of carjacking, prosecutors said, and admitted shooting Iouioukine with a 9mm pistol inside the cab on June 25, 2018.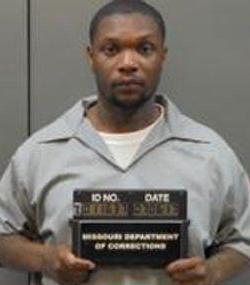 Flannel had ordered a cab, got in at 8:52 p.m. and shot Iouioukine at 9:14 p.m. in the 2500 block of East Dodier Street, prosecutors said. Flannel drove the minivan away, leaving Iouioukine's unconscious and bleeding body in the street. 
Police found the cab the next morning in the Castle Point neighborhood of north St. Louis County, and Flannel's fingerprint on a water bottle inside. They found the gun Flannel used on August 10, 2018 in Spanish Lake Park, prosecutors said.
The crime carries a prison term of at least 10 years in prison, but both prosecutors and Iouioukine's lawyer will recommend a life term as part of the plea deal.
Flannel had prior convictions for "numerous violent offenses," including an assault conviction that resulted in a 10-year prison term, court documents claim. He recently threatened someone with a gun in a convenience store and threatened a person who refused to give him a ride from where the cab was abandoned, court documents say. Shots were later fired into the home where the second person took the phone call, court documents say.
"Boris Iouioukine was a superb, hardworking, valued member of our community. His murder was senseless. We hope today's guilty plea brings some measure of solace to Mr. Iouioukine's family, co-workers, and all of those who loved him," said U.S. Attorney Jeff Jensen.
Iouioukine, 66, of Ballwin, emigrated from Russia and drove for Laclede for more than 20 years.
Friends of the Iouioukine family set up a GoFundMe account to help pay his funeral expenses and to help his children keep the family home.