Darne D. Ricks, 30, of the 3100 block of Wyoming Street, was charged Saturday with resisting arrest, two counts of first-degree assault and two counts of armed criminal action.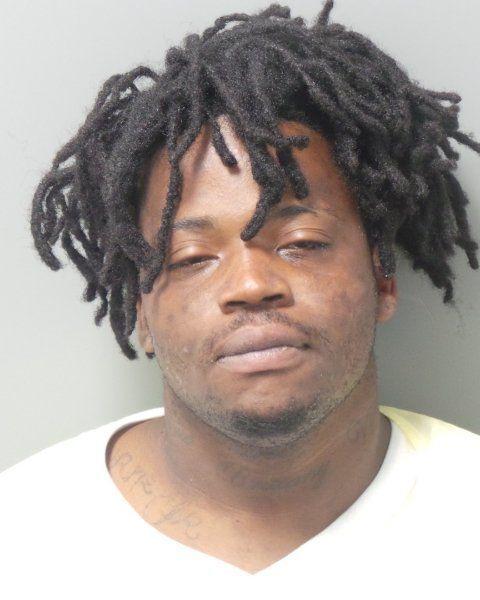 Charges say Ricks fled a traffic stop in a gold Chevrolet Impala about 6 p.m. Friday. Police tried to stop the car as part of an investigation into a carjacking May 25 in the 4700 block of Gravois Avenue.
Ricks sped off in the Impala and reached more than 100 mph before crashing in the 3700 block of Nebraska Avenue, charges say. As two officers pulled behind the car, Ricks got out of the driver's side and fired several shots toward the officers.
One of the shots hit one of the officers, while another bullet "passed through" the same officer's Kevlar vest without hitting his body, charges say. The other officer chased Ricks and arrested him. Police initially said one of the officers suffered an injury near his eye, possibly from broken glass.
At a news conference Friday, police Chief John Hayden said the officers returned fire but missed Ricks. Hayden also said police recovered a gun they believe Hicks fired.
Ricks also was charged Sunday with armed criminal action and conspiracy to commit a felony in an armed robbery and carjacking, which relates to the May 25 offense. Charges in that incident say two men held up a man at gunpoint and took $300 cash and his Chevrolet Suburban that was later recovered burned up in the 3500 block of Nebraska Avenue. Ricks told police he drove two other men to commit the robbery and watched from a parked gold Chevrolet Impala parked on a nearby street.
Ricks was held without bail.