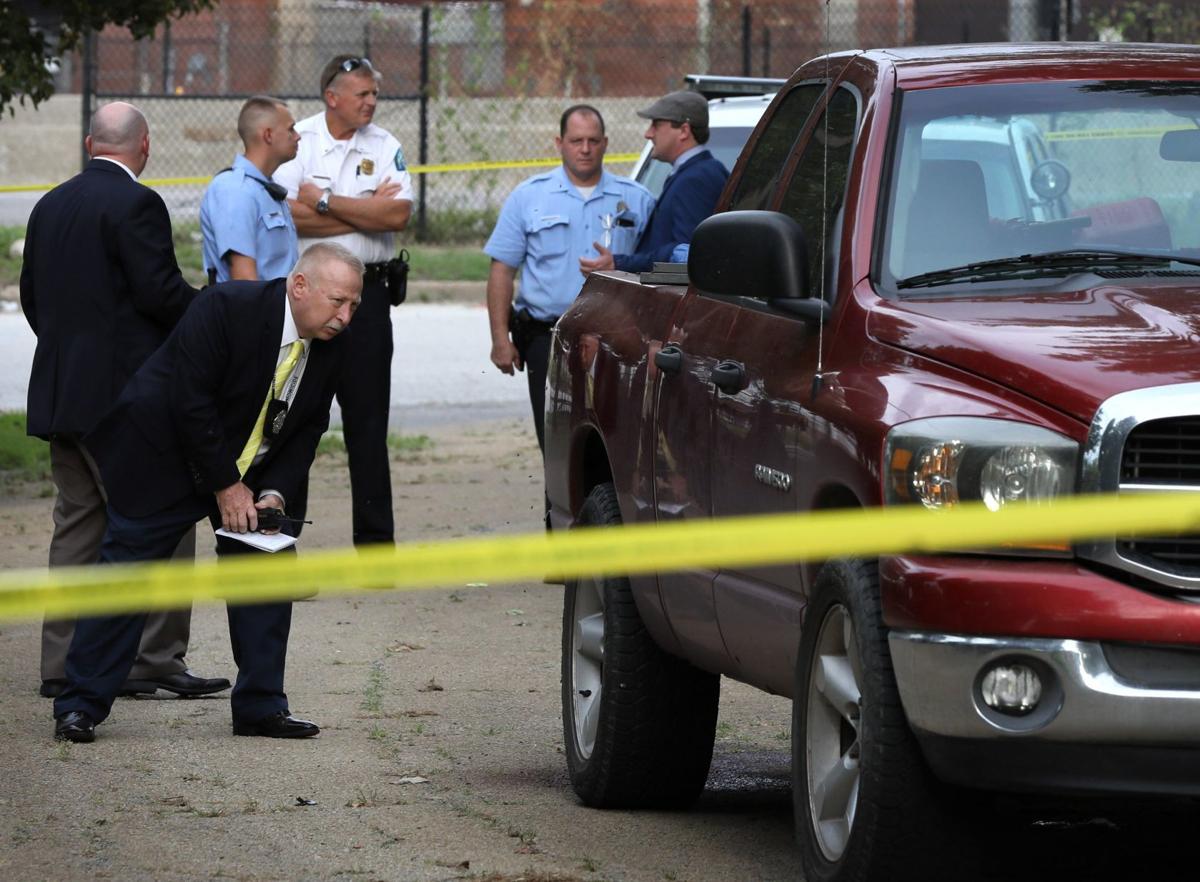 ST. LOUIS — Police say Willie Little, 63, admitted that he was in the apartment where the mother of his children and her new lover were fatally shot — not long before their bodies were found in the bed of a pickup truck.
And now he's been charged with their murders.
Police found the bodies of Toni Washburn, 41, and Mark Kuhlenberg, 62, both of St. Louis, inside the truck, which was registered to one of the victims.
Based on what witnesses told them and what area surveillance footage showed, police determined that the truck was parked by Jackson Place Park on Aug. 14, according to court documents.
Police searched one of the victims' apartments in the 1400 block of Benton Street and determined that was where the victims had been killed. They found blood and ballistic evidence.
Police also found evidence that a truck had been driven and parked in the yard, which is enclosed by a fence with a locked gate, along with "drag marks consistent with markings on the shoes worn by one of the victims," according to court documents.
One of the victims was found wrapped in a portion of a tarp similar to a portion of a tarp police found in Little's apartment. 
Little told police he had been at the Benton Street apartment when police believe the victims were killed, and that he was one of few people with access to the second floor apartment, as well as access to the locked gate.
Little was charged Thursday with two counts of first-degree murder and two counts of armed criminal action. He is being held without bail.
Shake off your afternoon slump with the oft-shared and offbeat news of the day, hand-brewed by our online news editor, Mandy St. Amand.