ST. LOUIS — If Circuit Attorney Kimberly M. Gardner prevails, Lamar Johnson will get a second chance to argue that he didn't murder a man in 1994 over a $40 crack cocaine debt.
If she loses, Johnson, 46, stays in a Missouri prison to continue a life sentence for the murder of 25-year-old Marcus Boyd in St. Louis. Johnson claims — and Gardner agrees — that he was miles away the night two masked men ambushed Boyd on the front porch of a home in the Dutchtown neighborhood.
City prosecutors and defense lawyers for Johnson on Wednesday will take the unusual step of aligning forces against the Missouri attorney general's office before a state appeals court in St. Louis.
They'll argue that Gardner was right to seek a new trial for Johnson because she believes Johnson was wrongly convicted in 1995 as the result of an unethical prosecutor. She also claims detectives coerced the only eyewitness into falsely identifying Johnson as one of Boyd's killers. Johnson received a life sentence in 1995; the other suspect, Phil Campbell, pleaded guilty to a reduced charge in 1996 in exchange for a seven-year prison term.
About 20 of Johnson's supporters, including his 26-year-old daughter Brittany Johnson and her mother, gathered outside the attorney general's office in downtown St. Louis on Tuesday to proclaim his innocence and deliver a 25,582-signature petition demanding a new trial for Johnson.
"We just want everything to come to the light," his daughter said. "He needs to come home now to be with his family."
Johnson's case — among the first taken up by Gardner's new Conviction Integrity Unit in collaboration with the Midwest Innocence Project — could test the limits of prosecutorial power in Missouri to overturn convictions. Johnson has lost state and federal appeals three times but has recently picked up momentum through the efforts of his lawyers, Gardner's office and support from dozens of legal scholars and prosecutors.
The Missouri attorney general's office, which represents the state, will argue Wednesday that Gardner can't legally seek a new trial for Johnson because Missouri law required him to request one within 15 days of his conviction — not 24 years later.
"The litigation of Mr. Johnson's underlying criminal case in the circuit court ended — and a final judgment was entered — when the circuit court imposed sentence in 1995," Attorney General Eric Schmitt and an assistant wrote in their response to Gardner's motion.
Gardner said in her motion that she's "convinced that Johnson is innocent and that repeated and prejudicial government misconduct occurred." She claimed police coerced James Greg Elking, the only witness to Boyd's killing, into identifying Johnson and Campbell in lineups. At Johnson's trial, Elking identified Johnson as one of the shooters, noting a lazy eye through the opening of a face mask. He recanted his identification in 2003.
According to police reports, Johnson "was also a key figure in an ongoing gunbattle between two factions in the Tiffany neighborhood" and suspected in several other homicides. In a police interview about a different homicide, Johnson blurted out a reference to Elking, who is white, in Boyd's death, saying "Man, Markus (sic) and I used to be friends, now I'm (expletive). Why did I let the white guy live?"
Johnson did not testify at his 1995 trial. Johnson's then-girlfriend, Erika Barrow, testified he spent the evening with her and friends at a home at 3907 Lafayette Avenue — three miles from the homicide at 3910 Louisiana Avenue. She said Johnson left the house on Lafayette about 9 p.m. for about five minutes to meet someone at a nearby liquor store. She acknowledged on cross-examination he could have been gone longer but no more than 10 minutes.
Gardner also alleged that the prosecutor in Johnson's case, Dwight Warren, knowingly presented false police testimony, hid more than $4,000 in payments to Elking for his testimony and failed to disclose the criminal history of a city jail inmate who claimed he overheard Johnson discussing Boyd's murder with another inmate.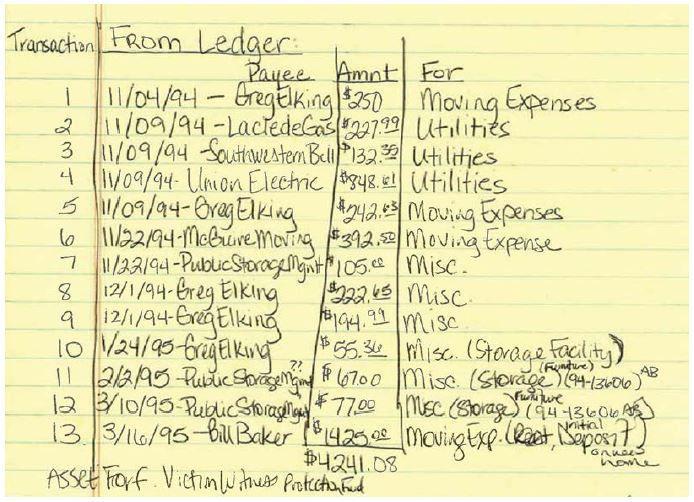 Warren said Gardner's claim that Elking was secretly paid for his testimony is "absurd." The payments, he said by email Monday, were for moving costs and part of witness protection, "a concept which Ms. Gardner has publicly endorsed." Elking, in a 2019 deposition, said payments were "part of the victims witness thing."
Warren said that most of the jail informant's criminal history included minor municipal offenses that didn't require disclosure to the defense. He also said Elking's trial testimony "unequivocally supports the fact that no one pressured Elking into making his identification."
"I don't blame Johnson for trying to get out of jail," Warren said. "I would try the same tactics. But his efforts have maligned four to five excellent police officers."
Johnson's innocence claims are bolstered by sworn affidavits signed by Campbell and another man, James "BA" Howard, who confessed to killing Boyd and stated Johnson was not involved. Howard is serving life in prison without parole for a 1997 homicide and robbery.
Warren puts little stock in those confessions, saying American courts have consistently found confessions by fellow prisoners to be "largely untrustworthy."
He added, "If Kim Gardner so sincerely believes that Johnson is innocent and Howard is guilty, why has she not charged Howard?"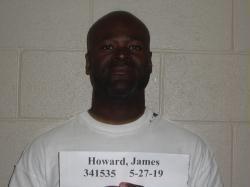 Joe Nickerson, the former homicide detective on Johnson's case, said Gardner's claims of falsified police reports and coerced testimony are "totally crazy."
"It's a made-for-TV movie," Nickerson told the Post-Dispatch on Monday. "I told the truth. Why would I take a chance embarrassing myself, perjuring myself? Why would I risk my career?"
Both Warren and Nickerson said they still believe Johnson is guilty of murdering Boyd.
If Gardner's motion for a new trial is denied, she could appeal to the Missouri Supreme Court.
Johnson, buoyed by Gardner's assertions of "irregularities" at his 1995 trial, might find success petitioning a federal court to order a new trial in state court, said St. Louis University law school professor Marcia McCormick.
And, McCormick said, "if Ms. Gardner were to give up on retrying Mr. Johnson, she could petition the governor for clemency."