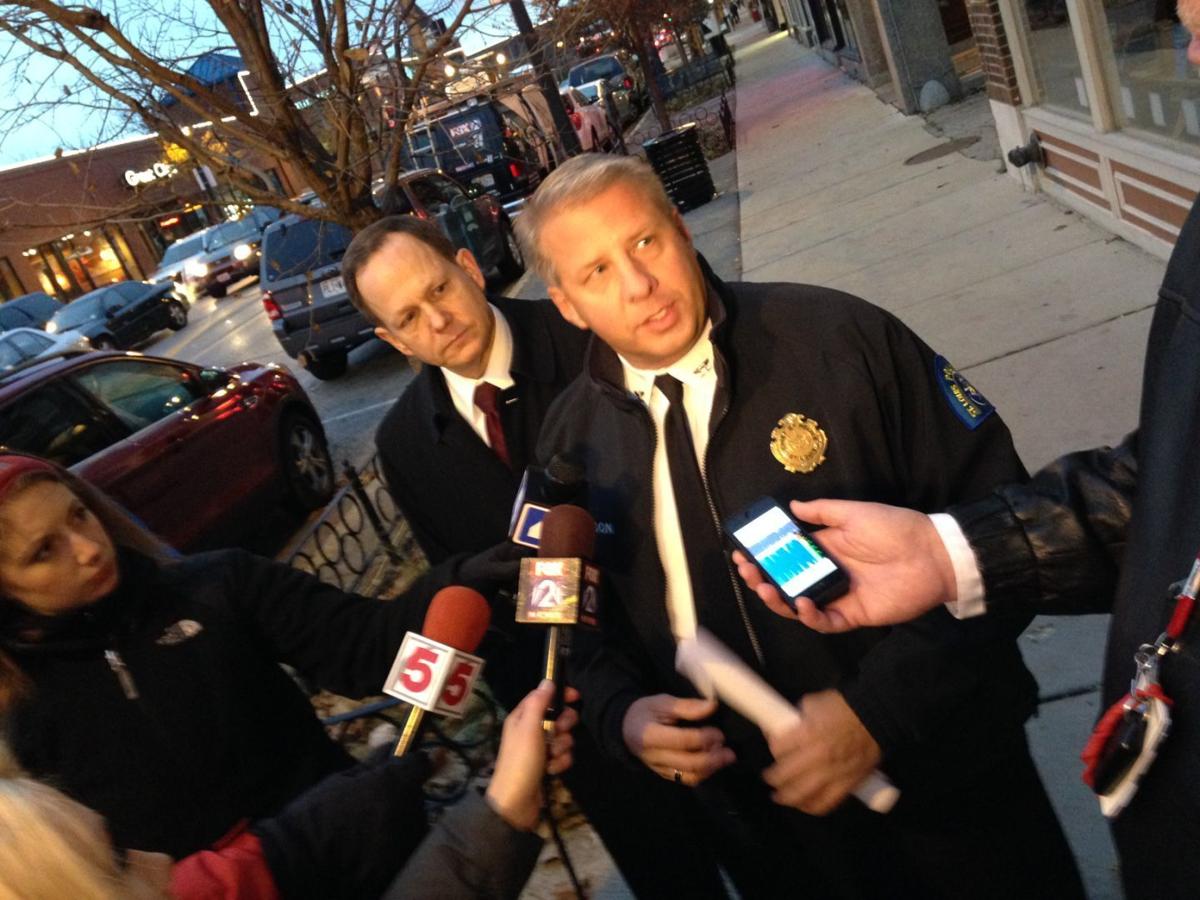 ST. LOUIS • With crime spiking throughout the region, Mayor Francis Slay says he wants to put more officers on the streets.
On Wednesday, Slay pledged to find money for a request from Police Chief Sam Dotson to add 160 police officers to the city's force over the next two years.
His remarks came two days after Aldermanic President Lewis Reed called for more officers.
In recent days, St. Louis has been rocked by fear of growing crime, particularly a wave of violent attacks allegedly perpetrated by teenagers. It hit a fever pitch over the weekend when Bosnian immigrant Zemir Begic, 32, was beaten to death by a group of teenagers with hammers in the Bevo Mill neighborhood, and continued on Tuesday when six people were shot in an attempted robbery of Pooh's Corner bar, a popular off-duty police hangout in south St. Louis.
In October, police responded to three incidents where groups of young teenagers beat and robbed several people in downtown St. Louis.
Officials say criminals have become emboldened in the wake of the unrest that followed the fatal shooting of Michael Brown, 18, in Ferguson on Aug. 9. Criminals seem more willing to test police amid widespread protests that followed a grand jury's decision not to indict Ferguson police Officer Darren Wilson in the shooting.
"I do think there is a Ferguson effect," Slay said in an interview. "I don't think it is coincidental. There is a higher level of emotion and a higher level of anxiety."
The city of St. Louis has seen a six-point increase in "crimes against persons" since Brown's death, Slay said.
It's those kinds of crimes that have put the community on edge. In the Begic case, Bosnian immigrants spilled into the streets to protest violence in their neighborhood. They said their aim was to get police to have more of a presence in the area.
Slay said he heard the complaints and promised the city would increase patrols.
But that is hard to do with increased crime and a police force dogged with spending extra hours attempting to quell civil unrest.
The current force is already smaller than it used to be. In 2012, Slay's administration pledged to reduce the city's police force by 80 officers through attrition. That helped save the city's budget and credit rating from the threat of soaring pension costs. But it left the police force with fewer officers to fight the rising crime.
Slay said that approach was a good one at the time because crime was dropping.
"Things were going in the right direction and now they aren't," Slay said.
Overall crime had continued to drop this year until August, he said. But the city's murder rate was up this year, even before Ferguson.
Slay was unclear on where he will find the funding for the new officers. The city is considering a $200 million bond issue for infrastructure costs, but that wouldn't be a source of money for manpower. The average cost to hire a new officer is about $50,000 a year.
In addition to more officers, the city is expected to announce an agreement today to implement a civilian oversight board to provide another look at all complaints filed against police officers. It is also working on other policing methods, such as adding a real-time intelligence center.
Eddie Roth, Slay's deputy chief of staff, said the city is studying the trends after the 2001 riots in Cincinnati. That year, Cincinnati saw a sharp uptick in crime after its period of unrest.
Roth said Cincinnati struggled to lower its crime rate after the unrest and only did so years later after hiring additional police officers.
Regardless, the mayor will have support at the city's Board of Estimate and Apportionment. On Monday, Reed, the board president, wrote a letter to the city's budget director seeking ways to add officers to the police force.
"One hundred and sixty is a good start," Reed said. "This is an issue that has needed to be addressed for years. This isn't new."
The city has spent $2.5 million in additional policing costs because of the Ferguson unrest, Slay said.
In mid-November, Dotson said in an interview that he wanted to add 180 officers to the city's force of roughly 1,250 over the next two years. Separately, St. Louis County Police Chief Jon Belmar said he wants 120 to bolster his force of roughly 850 sworn officers.
Any effort to add officers to either department will take time because they have to be trained through the police academy.