ST. LOUIS • Former city police officer Jason Stockley walked out of the St. Louis Justice Center downtown and hugged his mother on Tuesday afternoon after his union posted 10 percent of his $1 million bail on a murder charge.
He slipped out a jail back door, avoiding most news people waiting outside, presumably headed for a relative's home in Illinois where he has agreed to stay as a condition of bail.
At issue is what Stockley has described as his self-defense killing of drug suspect Anthony Lamar Smith, 24, on Dec. 20, 2011, after a high-speed chase ended in a crash at West Florissant and Acme avenues.
Federal prosecutors have said they conferred with Circuit Attorney Jennifer Joyce's office in 2012 and decided there was not enough evidence then to support a murder charge.
Joyce said unspecified new evidence led to the charge filed last month.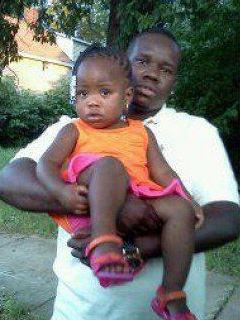 Court documents say Stockley is heard, presumably on police dashboard camera recording during the pursuit, saying he was going to kill the suspect.
The video does not clearly show what Smith might have done to provoke Stockley to shoot. In the video, Stockley is seen returning to the police vehicle to obtain something from a duffel bag, then the camera goes off.
Stockley had said that he obtained a dressing for Smith's wounds. Forensic testing revealed Stockley's DNA — but not Smith's — on the revolver the officer said he found in the car and unloaded. Defense lawyer Neil Bruntrager and some officials have said that does not necessarily mean Stockley planted the weapon there.
Police also reported finding heroin in the car.
In 2013, the city settled a wrongful-death suit on behalf of Smith's then-1-year-old daughter for $900,000.
Stockley, who attended West Point, joined the police department after decorated Army combat service in Iraq. He quit the police force in August 2013.