ST. LOUIS • Minutes after 911 calls reported a disturbance involving a group of youth, including one teen armed with a gun, the boy lay on the ground critically injured by a St. Louis police officer's gunshots.
The plainclothes police officer confronted the 15-year-old at a St. Louis intersection and fired after the teen turned toward him with a gun in his hand just before noon Wednesday, according to police. But family members say he is just a boy and the shooting was uncalled for.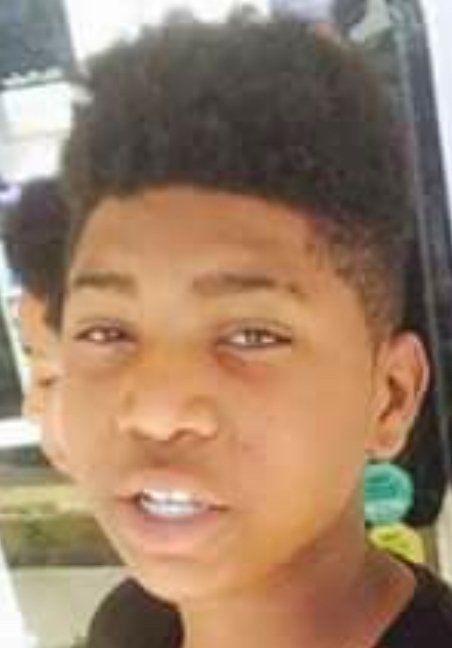 "He didn't pose a threat to them," Jennifer Crawford said of her nephew from Barnes-Jewish Hospital, where the teen was being treated. "He's in there fighting for his life."
She identified her injured nephew as Branden Leachman and said he had injuries to his head, back and leg. Police did not release his name and wouldn't confirm those injuries. They said only that he was in critical and unstable condition.
The encounter began about 11:45 a.m. when police received calls about a disturbance near Union Boulevard and Wabada Avenue, St. Louis Police Chief John Hayden said at a press conference early Wednesday afternoon. The scene is along the border of the Wells-Goodfellow and Kingsway West neighborhoods, west of Kingshighway and north of Martin Luther King Drive.
The 911 calls said the disturbance involved a group of youths, and one person was said to be armed.
Officers with the department's Gang Intervention Unit were nearby and arrived to see the 15-year-old armed with a gun, Hayden said. They were in an unmarked police car and plain clothes but wearing marked police vests. One officer got out of the passenger side of the car and confronted the boy, Hayden said.
When the boy turned toward the officer with the gun, the officer fired several times, Hayden said. A gun was recovered by police at the scene, but it does not appear the teen fired any shots, Hayden said.
Tameka Tolen, who lives nearby, said she was at home when a friend arrived and asked her to call 911 because a woman at Union and Wabada had been threatened with a gun. After calling police, Tolen went down to the corner, she said.
She said she saw two teen girls in a violent fight outside a small grocery on Union, and a boy nearby who was holding a gun. Tolen said she spoke to a woman who said she'd been threatened by the boy, and said the woman told her she was the mother of one of the girls involved in the fight.
Tolen, 42, tried to break up the fight and had her back to the boy when she heard gunshots. Her attention was on the girls and she said she didn't know the police had arrived and didn't hear them say anything. She turned to see an officer with his gun drawn and the teen on the ground.
"I could see the cop with the gun out telling everyone to back up, back up, back up" after the shooting, Tolen said. "The baby was on the ground. He was unconscious."
Firefighters who were in the area were able to arrive quickly and perform first aid, the police chief said, and the injured boy was taken to Barnes-Jewish Hospital.
'Wrong place ... wrong time'
Family members remained with the boy at the hospital later Wednesday, said his aunt, 26.
"We are just keeping the faith," Crawford said. "It's a bumpy road, and if he can make it through this, that's all we are praying for."
She said her nephew was a good kid whose ambition was to join the military.
"He was at the wrong place and at the wrong time with his friends," Crawford said.
She said that she didn't think he had a gun and that the weapon might have belonged to someone he was with. She said she didn't understand why the officer fired after seeing that her nephew was a kid.
"As a human and a parent, you wouldn't want anyone to treat your child like that," Crawford said.
Brinyn Leachman, 10, was riding in an SUV on Jan. 16, 2017, when it was struck by another vehicle and Brinyn was thrown out. He died at a hospital. The driver of the other vehicle ran off. Brinyn's 11th birthday was the next day.
Investigation underway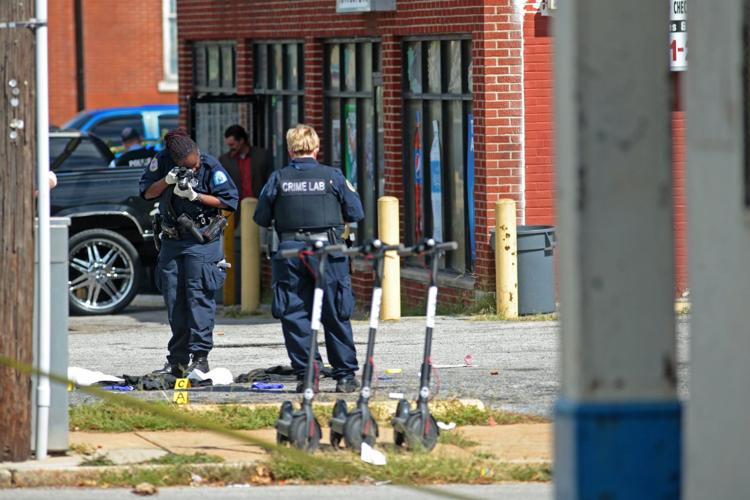 The officer who fired Wednesday, 40, has been with the force for 10 years. He was placed on leave, as is routine in officer-involved shooting investigations.
The department's Force Investigation Unit is looking into the shooting.
This is the second shooting in about a year involving officers from the city's gang unit.
On Sept. 1, 2017, two officers were shot and wounded when two men they wanted to question recognized them and opened fire. Police have said an officer fired a shot but neither gunman was hit.