ST. LOUIS — A top city official on Thursday morning sounded alarm bells over a federal judge's order requiring state courts to consider poverty when setting bail, arguing the rule has already forced the city to release an accused murderer, an accused rapist and an accused gunman.
Then, just hours later, a federal appeals court put the order on hold, giving prosecutors, defense lawyers and judges here a temporary reprieve.
Officials in the 22nd Circuit have been scrambling over the past week to hold last-minute detention hearings for hundreds of defendants. On June 11, U.S. District Judge Audrey Fleissig ruled that St. Louis has failed to comply with rules for setting bail, gave officials a week to hold new detention hearings for inmates in the city's two jails, and said new arrestees must have a hearing within 48 hours of their arrest.
Inmates can still be held, Fleissig wrote, if they are a danger to the community or if there is no other way to ensure they show up for court.
But city Public Safety Director Jimmie Edwards, a former St. Louis circuit judge, said on Thursday that 98% of the inmates in city jails are being held for violent crimes — not traffic violations or misdemeanors — and deserve to be locked up.
"If you have a smoking gun, then I think you are a danger to our community," Edwards said on the Charlie Brennan Show on KMOX (1120 AM). "And you do not deserve to be in our community because you have the propensity to inflict further harm on the community."
Late Thursday, however, officials didn't yet have a full picture of who stays behind bars, and who gets out. After an estimated 160 hearings held over the past week, some defendants remain locked up.
Kimberly Brown was released from jail Wednesday. Brown, 59, is awaiting trial on charges that she stabbed to death her boyfriend, Charles Patrick, 55, at their home in April 2018.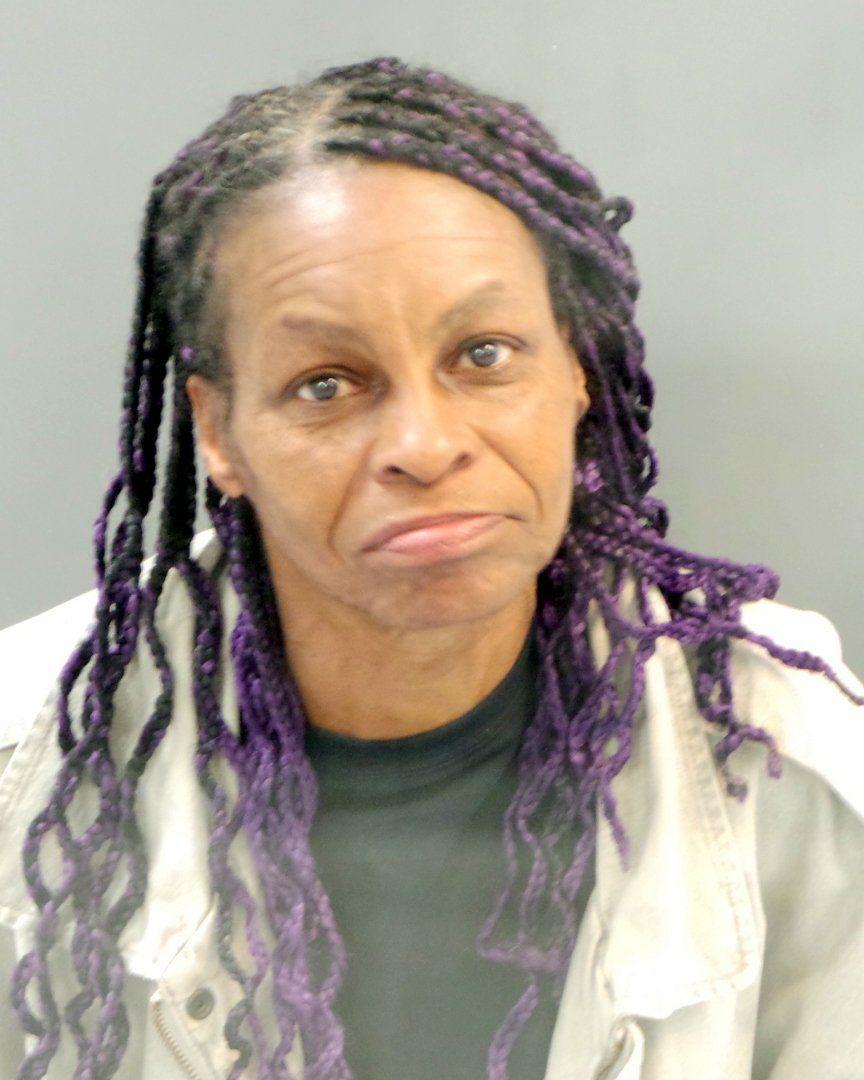 Another released this week was Antione Miller, 50, accused of raping a 14-year-old girl in September 2016.
Matthew A. Bowden, 36, also was released on a $500 bail this week, reduced from $75,000. He's accused of fleeing a police traffic stop in March, speeding through a crowded Forest Park, and striking two parked cars. When police arrested him, they seized a Mac-10 gun.
Fleissig's order bars city jails from holding inmates solely because they can't pay bail. It responded to a lawsuit filed in January on behalf of inmates who claimed they were jailed because they were too poor to pay bail, not because they are a danger to the community or posed a flight risk. The lawsuit was filed amid widespread pressure to reform cash bail practices locally and nationwide.
Late Thursday, the 8th U.S. Circuit Court of Appeals granted a temporary stay until the inmates who filed suit have a chance to respond.
Defense lawyers have lauded Fleissig's order. And while city officials have expressed concern, Mayor Lyda Krewson's office has also said nonviolent offenders who don't pose a danger to the public should not languish in jail.
Presiding Circuit Judge Rex Burlison said Thursday that the circuit aims to hold 700 detention hearings. He said judges are scheduled to meet on Friday to evaluate the process and submit an action plan for the weeks ahead.
He also said he had confidence that judges who set bail this week "were correct in their assessment of the danger that these individuals present to the community."
Brown, the woman accused of murdering her boyfriend, was ordered to house arrest at her son's home in Northwoods. She may only leave the house for doctor's appointments, meetings with her lawyer and court.
Miller, who is charged with raping a 14-year-old girl, must wear an ankle monitor, steer clear of his alleged victim and only leave his St. Louis home for work, court or meetings with his lawyer.
Bowden, who police say fled a traffic stop and was found with a gun, has no special conditions but must show up for court July 8.
Starting next week, Burlison said, the court is opening a "bond review courtroom" dedicated to detention hearings. It had been scheduled to start once Missouri Supreme Court rule changes take effect July 1, but was expedited because of the judge's order.
Some defense attorneys, meanwhile, aren't sure the new detention hearings are constitutional.
"They're not actually holding evidentiary hearings," said lawyer Terry Niehoff. "Many of them are just rubber-stamping them and doing the same type of bond hearing they've always done."
The looming July 1 deadline has left prosecutors and defense lawyers little time to prepare, Niehoff said.
"Nobody," Niehoff said, "is happy about all of this."