ST. LOUIS — City officials acting in the wake of downtown looting and destruction imposed a nighttime curfew Tuesday that Mayor Lyda Krewson said will last "for at least the next few days." 
The curfew extends from 9 p.m. to 6 a.m. People could be arrested if caught on the streets, sidewalks or in vehicles during that time, officials said, unless covered by exceptions that include traveling to or from work or for medical care. Credentialed members of the media are also exempt, as are government employees who are working and the homeless.
Krewson said a decision to extend or end the curfew is day-to-day.
Ferguson Mayor James Knowles said that an 8 p.m. curfew will again be imposed in his city and Brentwood also adopted one. St. Louis County Executive Sam Page said in a statement that police commanders told him "a countywide curfew was not needed at this time," but county police will assist municipalities that establish curfews.
Richmond Heights officials said the city was not considering a curfew. The St. Louis Galleria mall in Richmond Heights is closed both Tuesday and Wednesday. Clayton officials did not immediately respond to a request for information.
Krewson announced the curfew during a news conference at which she and other city leaders expressed shock and outrage at the violence late Monday that resulted in four police officers being shot, the fatal shooting of a former police officer and damage to more than 60 businesses, including a half-dozen buildings that were set ablaze. 
Police said a total of 36 people were arrested Sunday and Monday.
The city's public safety director, Jimmie Edwards, said officials called in SWAT teams from the FBI and St. Louis County police, an FBI surveillance airplane, the Missouri State Highway Patrol and the U.S. Bureau of Alcohol, Tobacco, Firearms and Explosives in an attempt to regain control. He said more than 200 people committed the violence between 9 p.m. and 5 a.m. 
"To the criminals that inflicted crime on our city last night, we have your surveillance pictures. And I will use every tool available to me to count every freckle on your face until you have been identified and arrested," Edwards said.
Police Chief John Hayden called the situation a "crisis," adding, "Never have I seen anything like that."
Circuit Attorney Kimberly M. Gardner called the night's events "senseless violence." "These people who committed the heinous acts are not interested in finding solutions to the intractable racism that is at the heart of these protests. They are using this opportunity to cause chaos," she said.
Hayden said that the violence and looting appeared coordinated, possibly via some combination of phone calls, text messages and social media. He said those involved were cheering each other on. Most appeared to be in their teens or early 20s, he said. He defended police tactics, saying the department implemented the best plan that it could and that it was impossible to defend all the businesses being targeted. 
Hayden said all four officers who had been shot were treated for their injuries and released from a hospital. No one is in custody in connection with the shootings, he said. 
Hayden praised David Dorn, a retired police captain who was shot to death by looters about 2:30 a.m. Tuesday. Dorn was in front of Lee's Pawn & Jewelry, at 4123 Martin Luther King Drive, and was a friend of the owner. Dorn was "very pleasant," he said, adding that "many of us younger officers looked up to him." 
He also praised his officers by saying, "Our officers did an extraordinary job under nearly impossible circumstances."
Mayor Lyda Krewson said Wednesday, as she did a day before, that Monday night's violence made for a "terrible night" that underscored the need for a curfew. She also said people threw rocks, bottles and debris at firefighters and used dumpsters as obstacles to firetrucks heading toward fires.
"While of course we understand the anger and grief as a result of decades of difficulties, there is no justification for murdering David Dorn or for shooting our four police officers or for burning to the gournd two businesses, a 7-Eleven and a Family Dollar and a half-dozen other fires that were set around the city."
St. Louis fire Chief Dennis Jenkerson said that protesters hindered the department from responding to a fire at a 7-Eleven by lying in the street and moving trash containers into roadways. They threw rocks and bricks at firefighters, he said, and traffic slowed the response to other fires.
Black clergy leaders and others gathered Tuesday outside City Hall to condemn the violence, but said they don't agree with the decision to implement the curfew. People will try to violate it in an effort to commit an act of civil disobedience, they said.
The leaders asked that the actions of the peaceful protesters not be confused with violent acts by others.
"The activists who have been doing such a wonderful, wonderful job — they have made it very clear that they do not stand for violence," said Bishop Elijah Hankerson, president of the St. Louis Metropolitan Clergy Coalition. "So please do not lump these young people together with those that are coming in and seeking to detract, to steal, to loot and to kill."
Rodney Holmes, the violent crime chief at the U.S. Attorney's Office in St. Louis, said prosecutors were "actively screening" those arrested to see if federal charges, including rioting, could be applied. Two men were arrested over the weekend on federal charges. One has been accused of posting instructions for making napalm, the other with encouraging looting.
Sarah Teague, Jeremy Kohler, Valerie Schremp Hahn and Joel Currier of the Post-Dispatch contributed to this report. 
Photos: 4 Police officers shot, buildings looted, fires set in downtown St. Louis riot
Tear gas and fireworks thrown in Downtown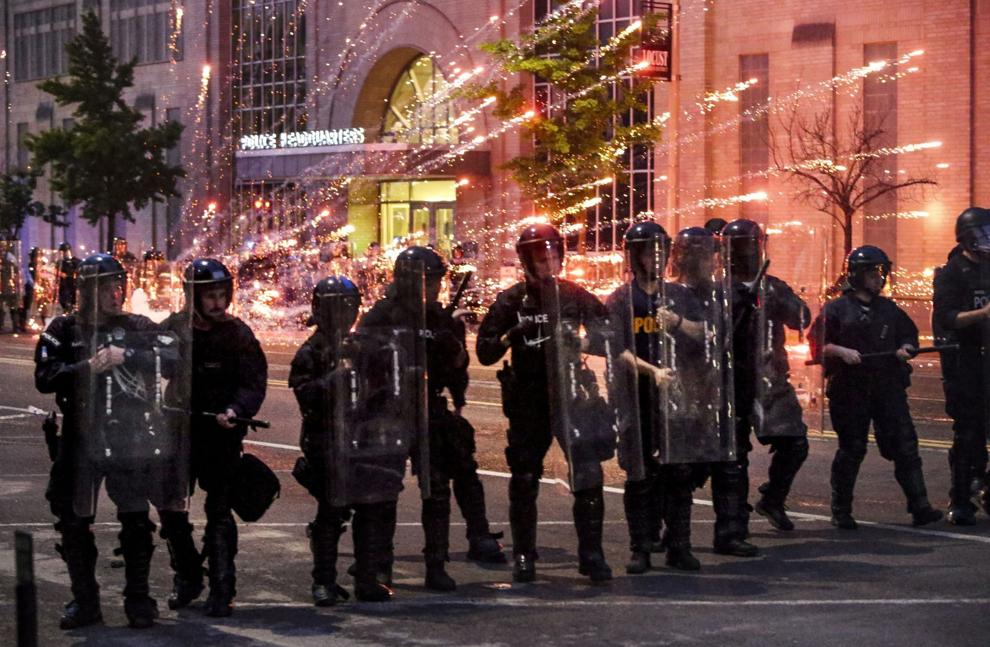 Officers shot during downtown protests
Downtown St. Louis riot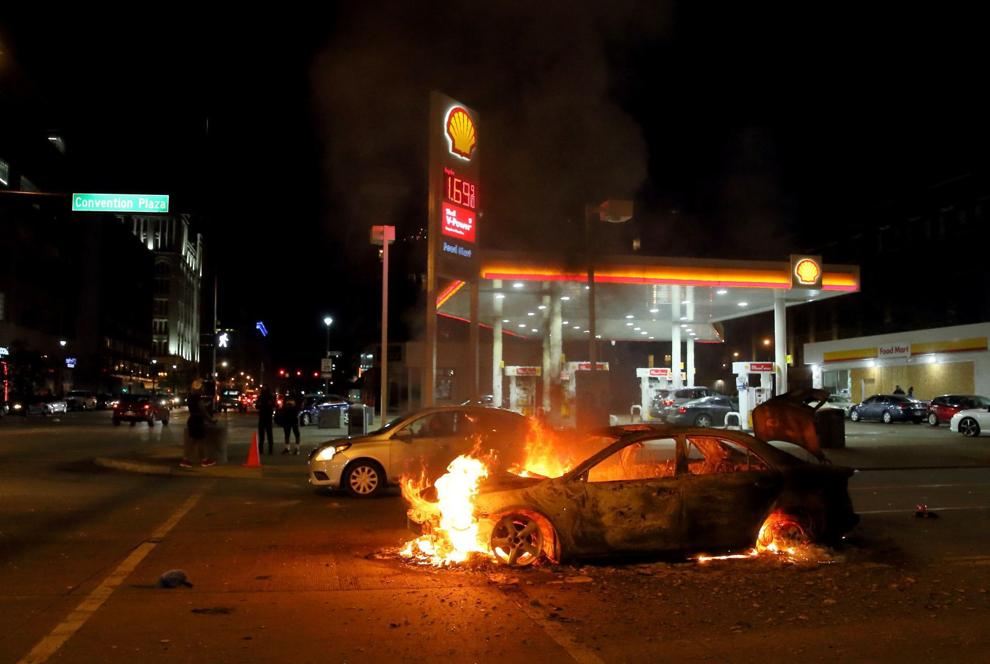 Looting, vandalism results from protest in downtown St. Louis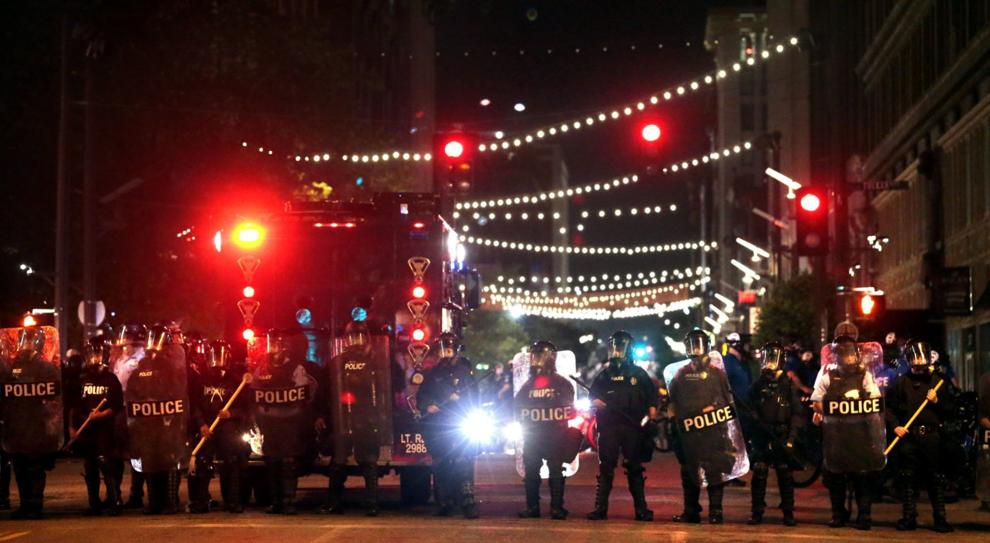 Looting, vandalism results from protest in downtown St. Louis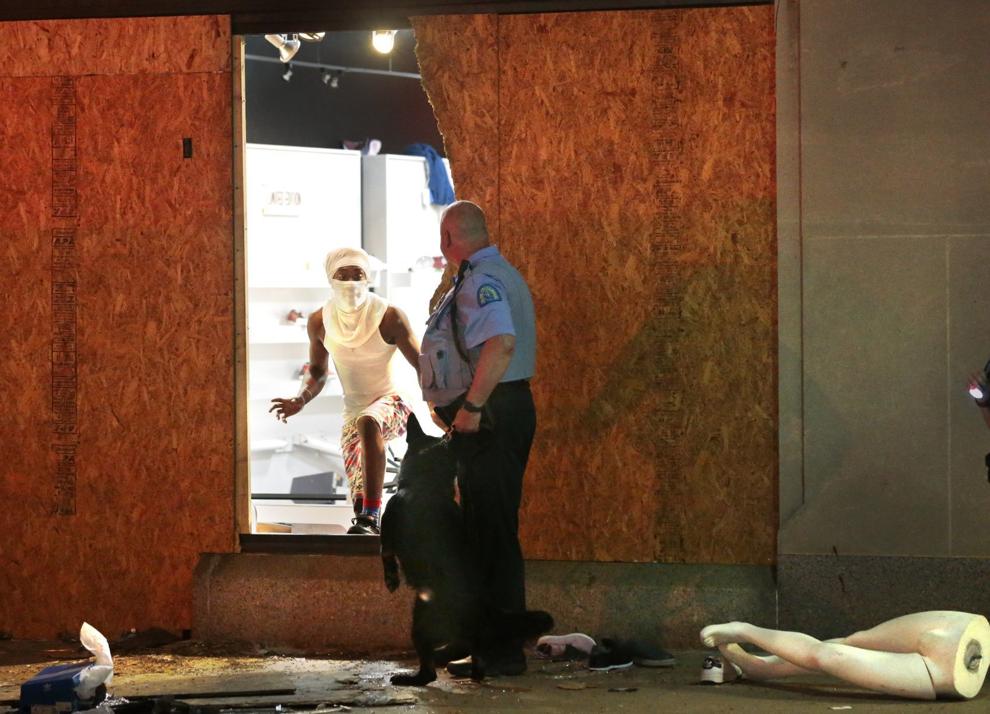 Officers shot during downtown protests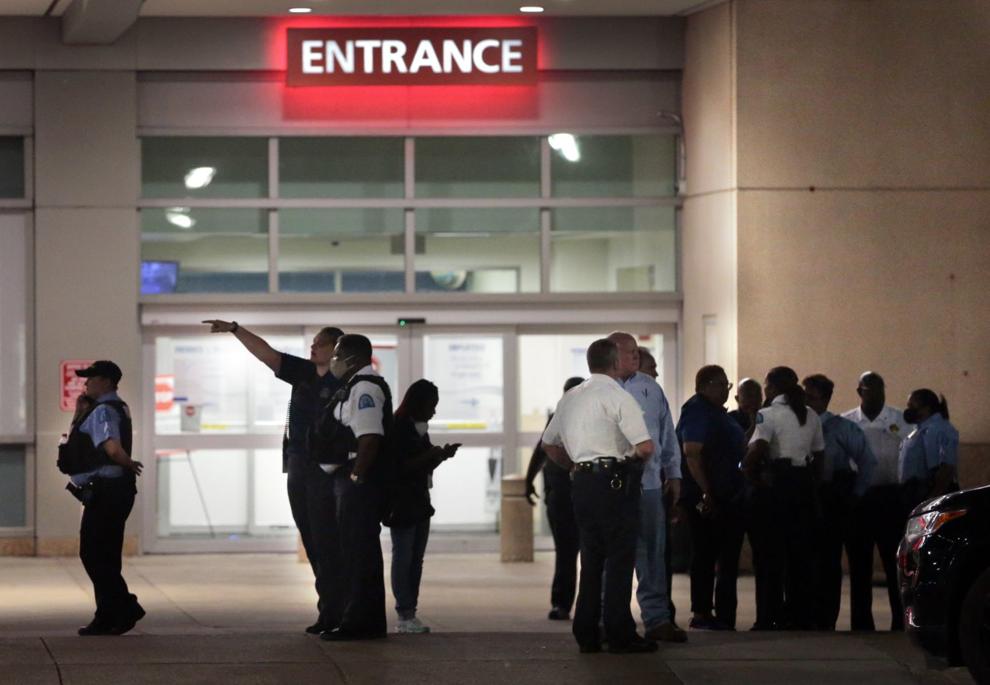 Officers shot during downtown protests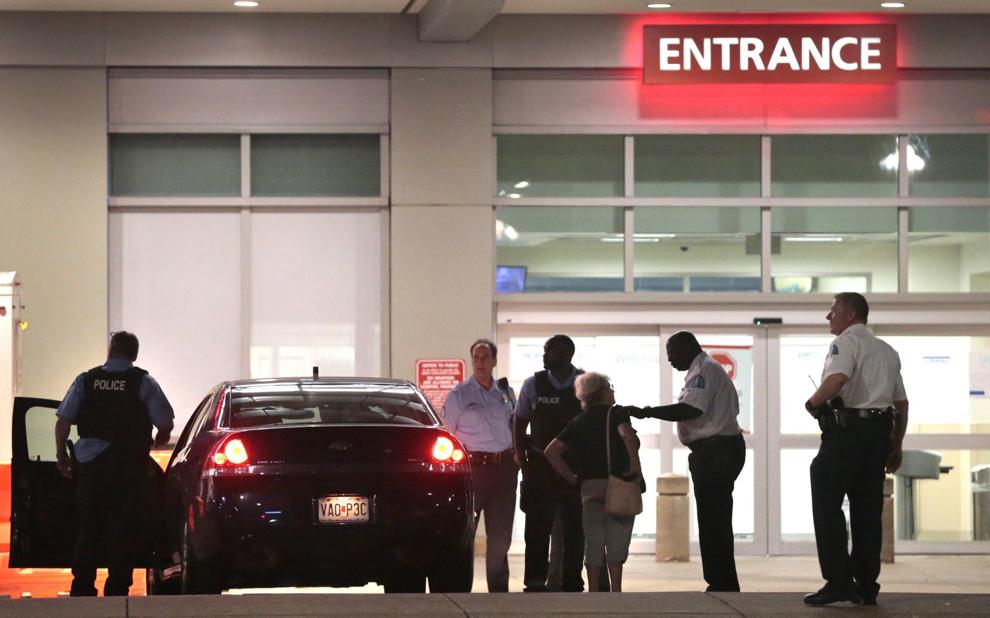 Downtown St. Louis riot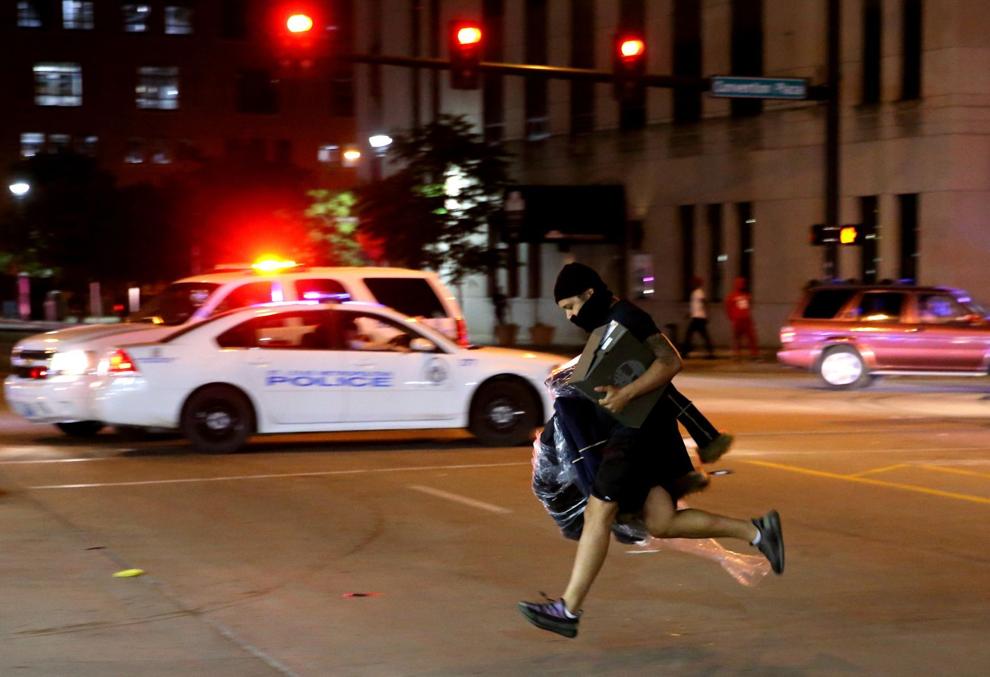 Tear gas and fireworks thrown in Downtown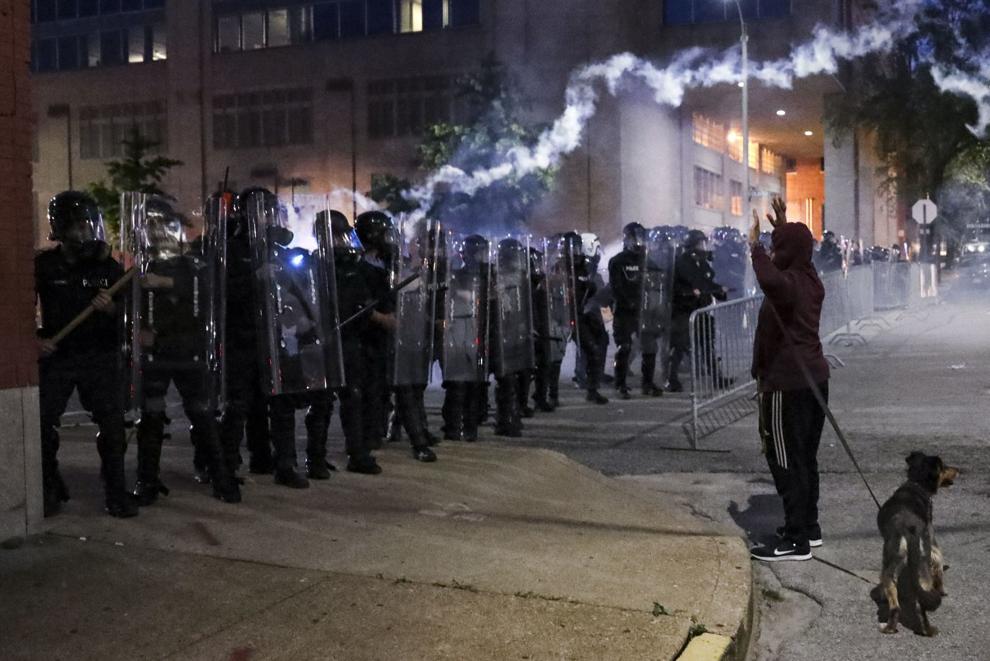 Looting, vandalism results from protest in downtown St. Louis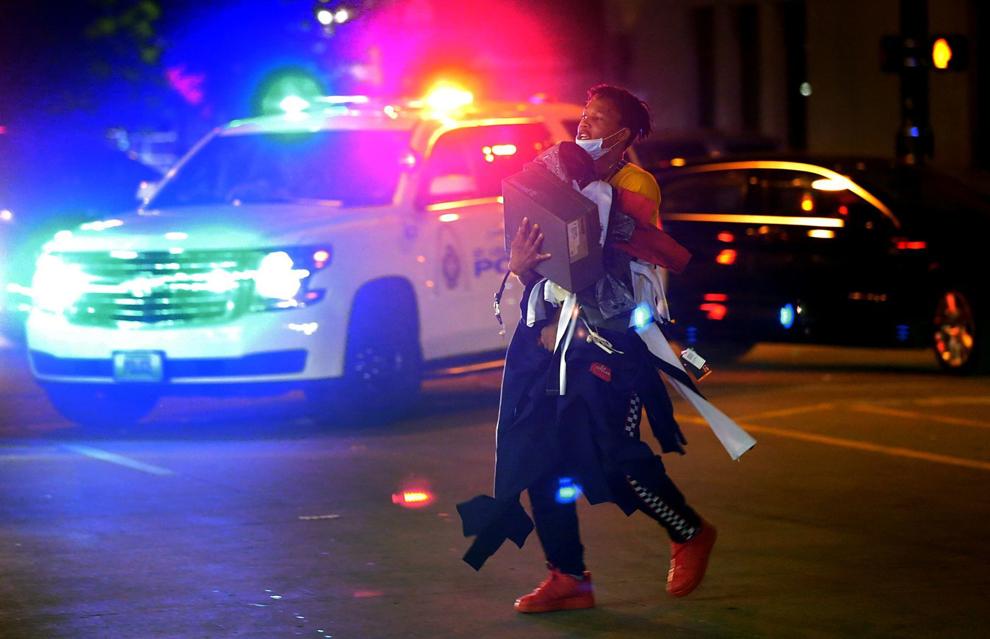 Looting, vandalism results from protest in downtown St. Louis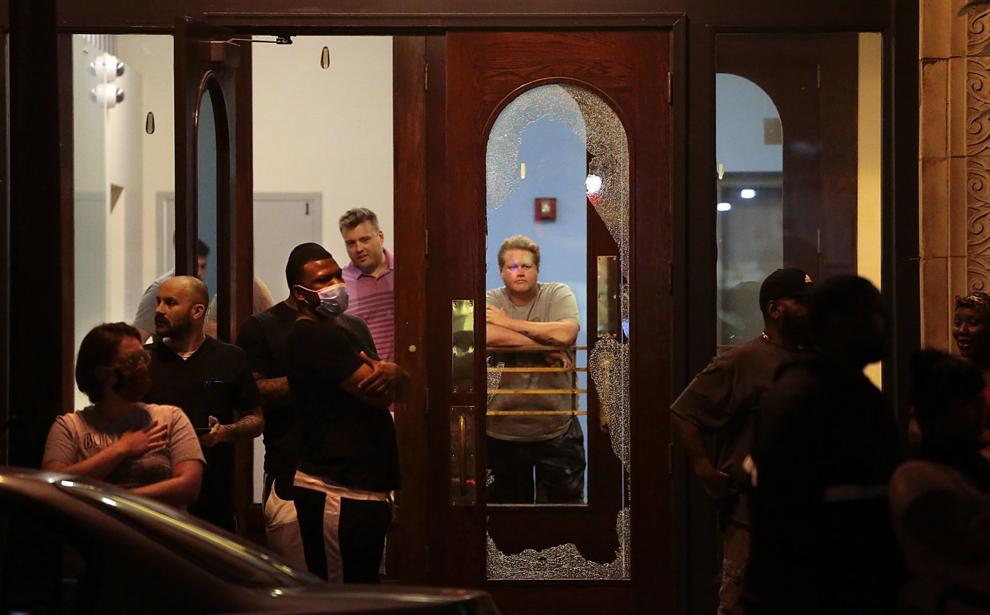 Tear gas and fireworks thrown in Downtown
Vandals set fire to downtown 7-Eleven following protest at police station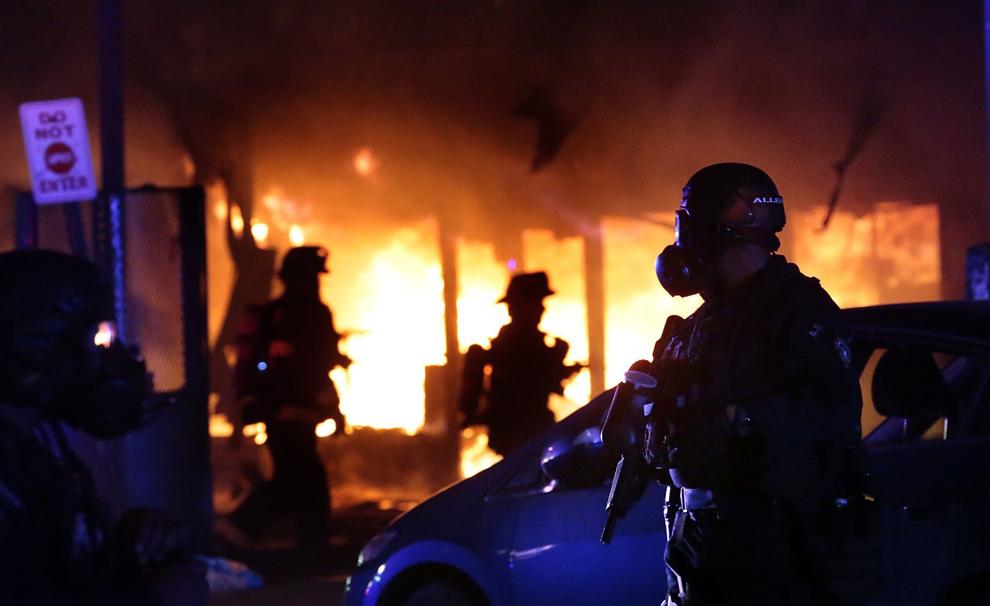 Vandals set fire to downtown 7-Eleven following protest at police station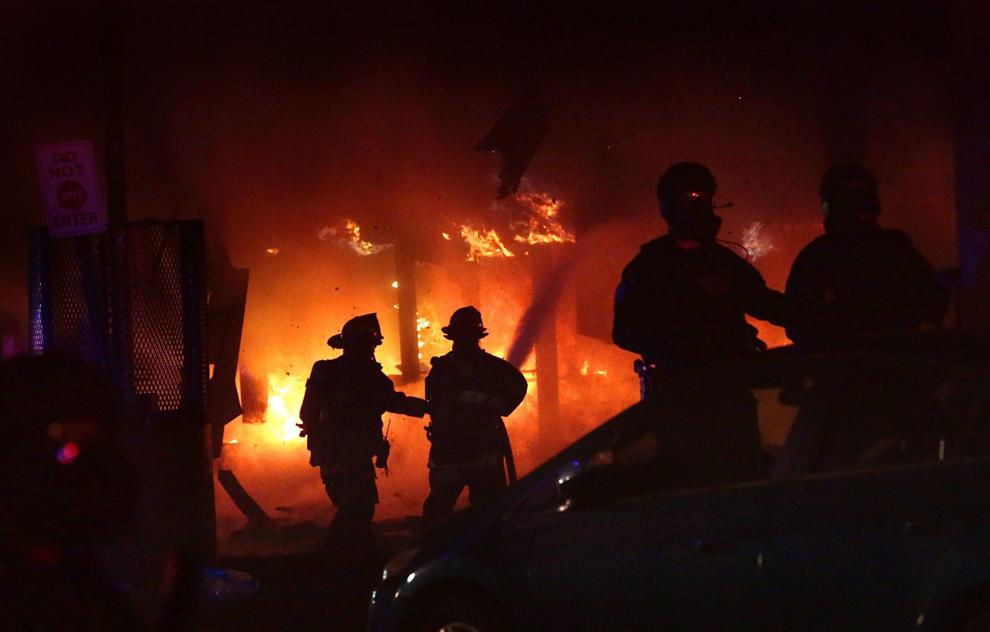 Vandals set fire to downtown 7-Eleven following protest at police station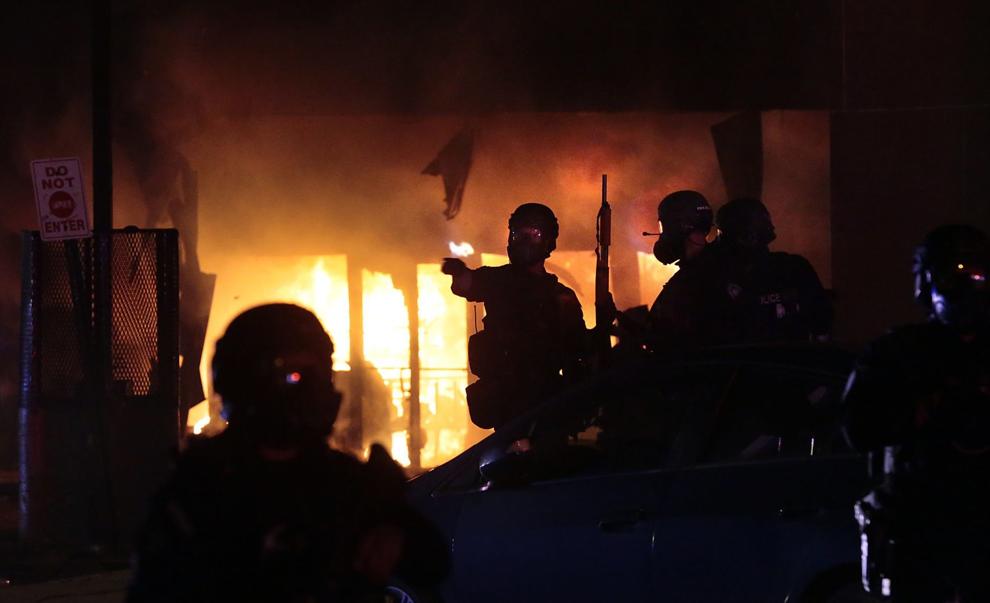 Vandals set fire to downtown 7-Eleven following protest at police station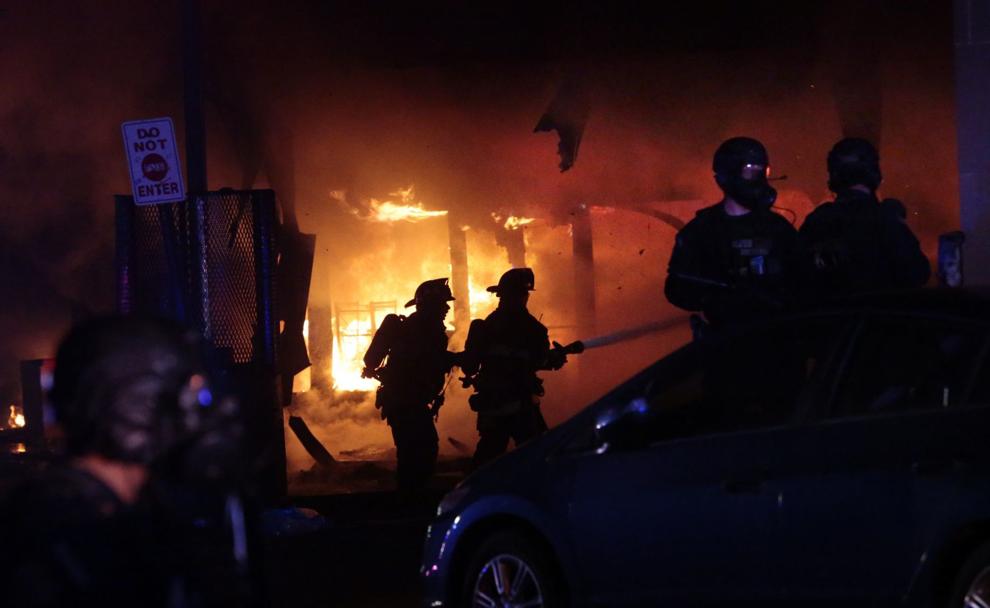 Vandals set fire to downtown 7-Eleven following protest at police station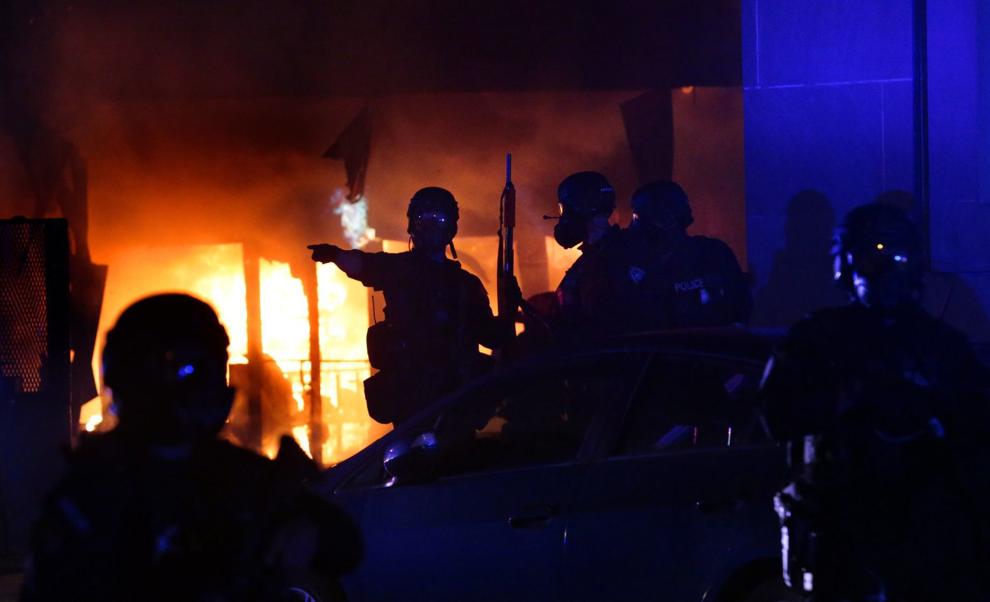 Vandals set fire to downtown 7-Eleven following protest at police station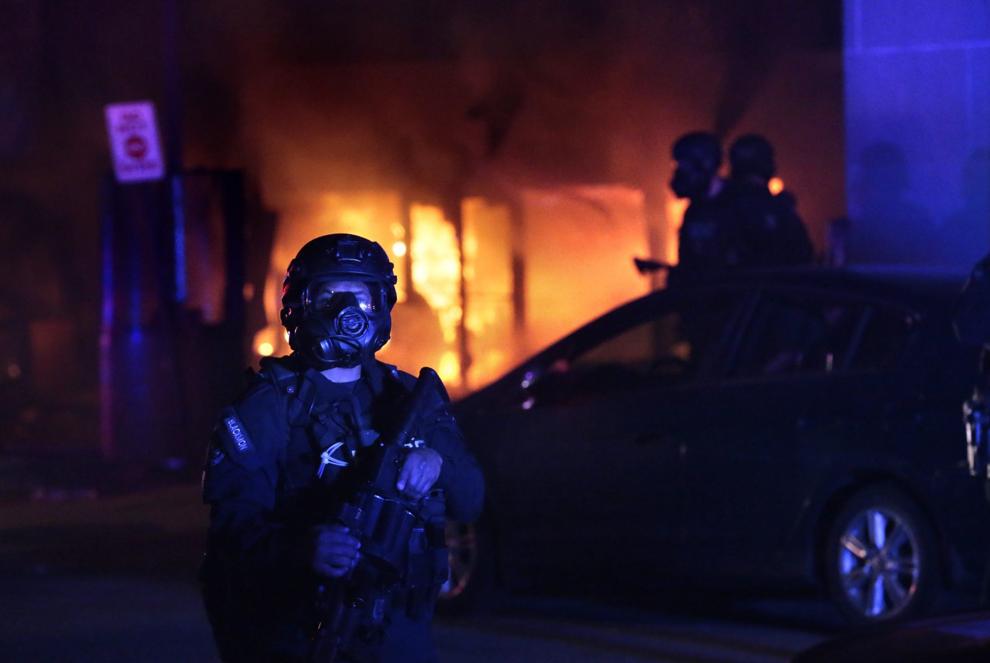 Vandals set fire to downtown 7-Eleven following protest at police station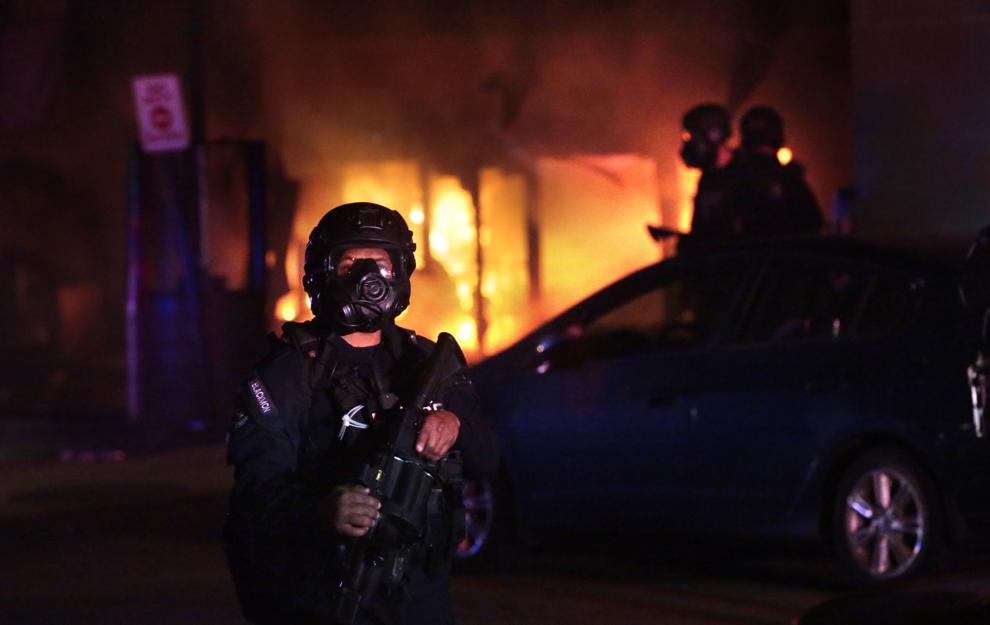 Tear gas and fireworks thrown in Downtown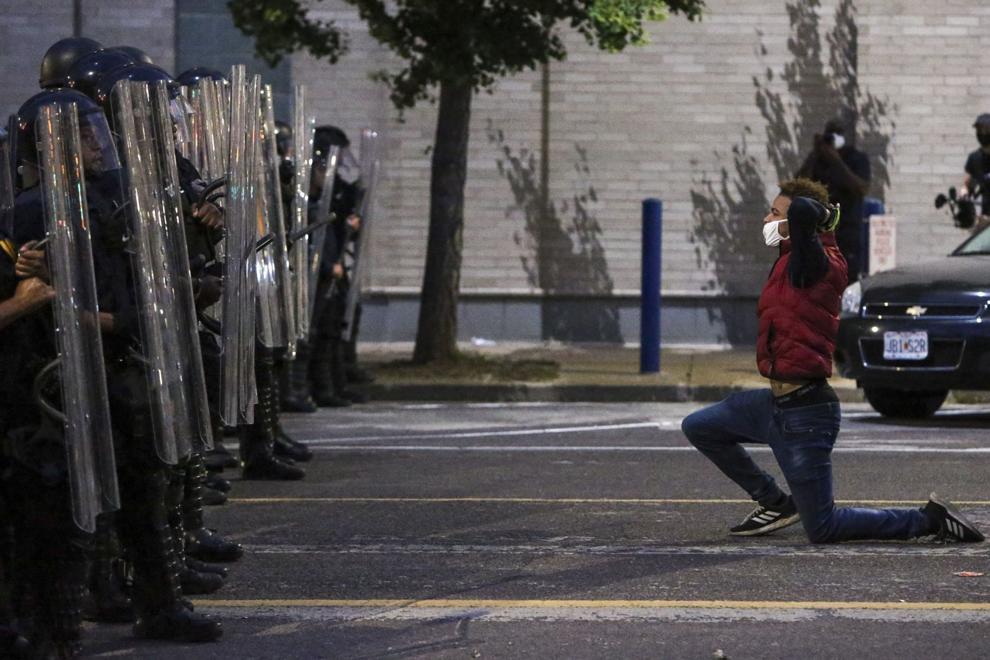 Tear gas and fireworks thrown in Downtown
Tear gas and fireworks thrown in Downtown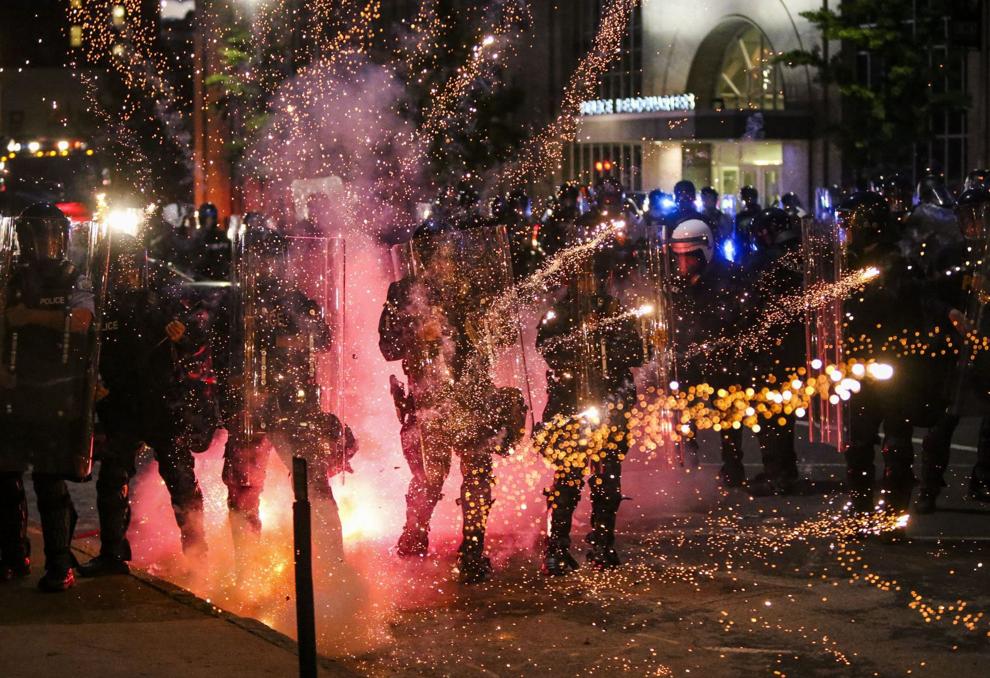 Tear gas and fireworks thrown in Downtown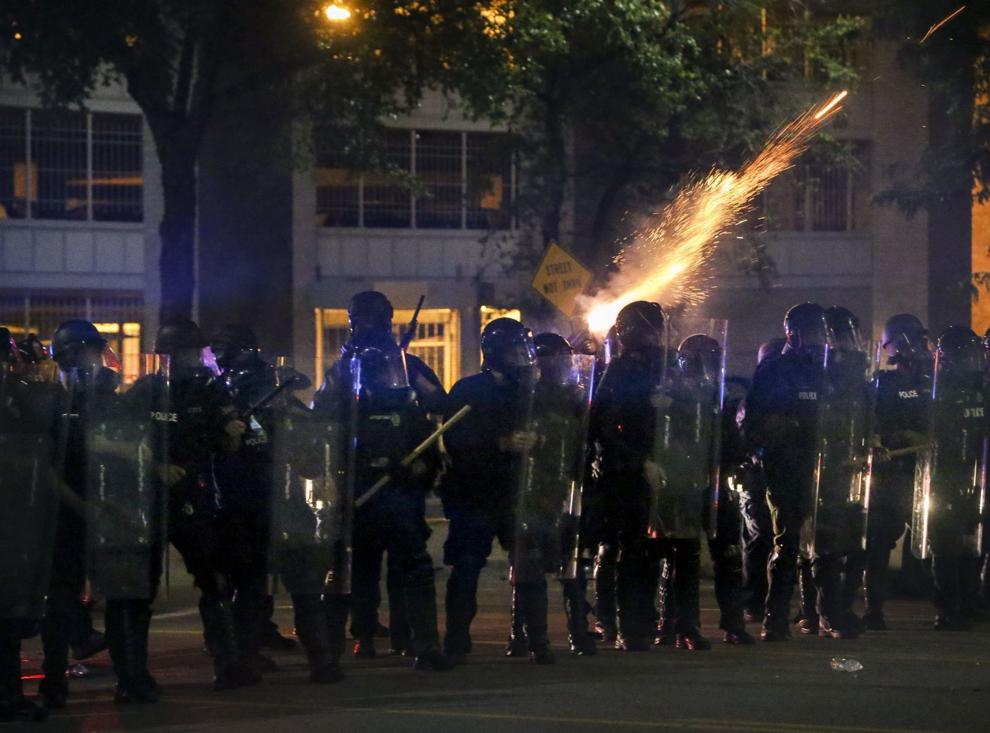 Tear gas and fireworks thrown in Downtown
Tear gas and fireworks thrown in Downtown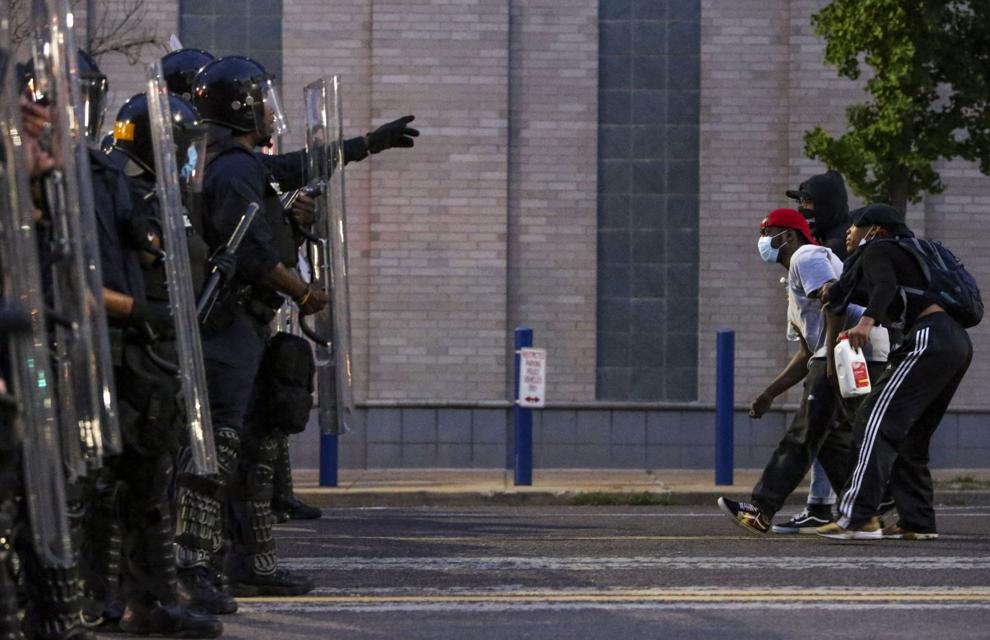 Tear gas and fireworks thrown in Downtown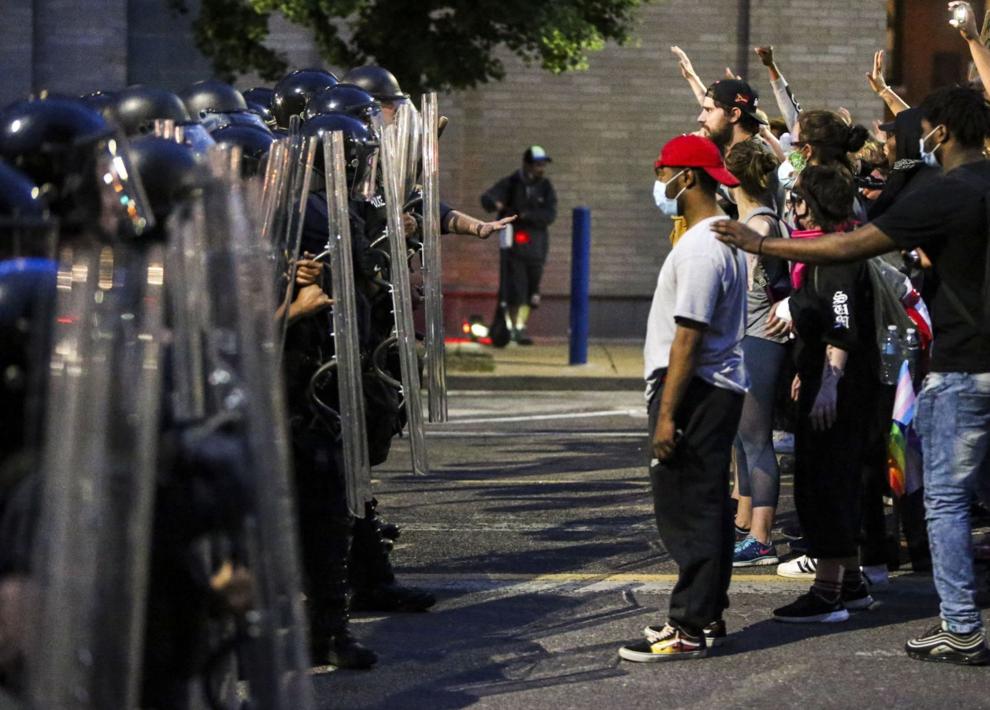 Tear gas and fireworks thrown in Downtown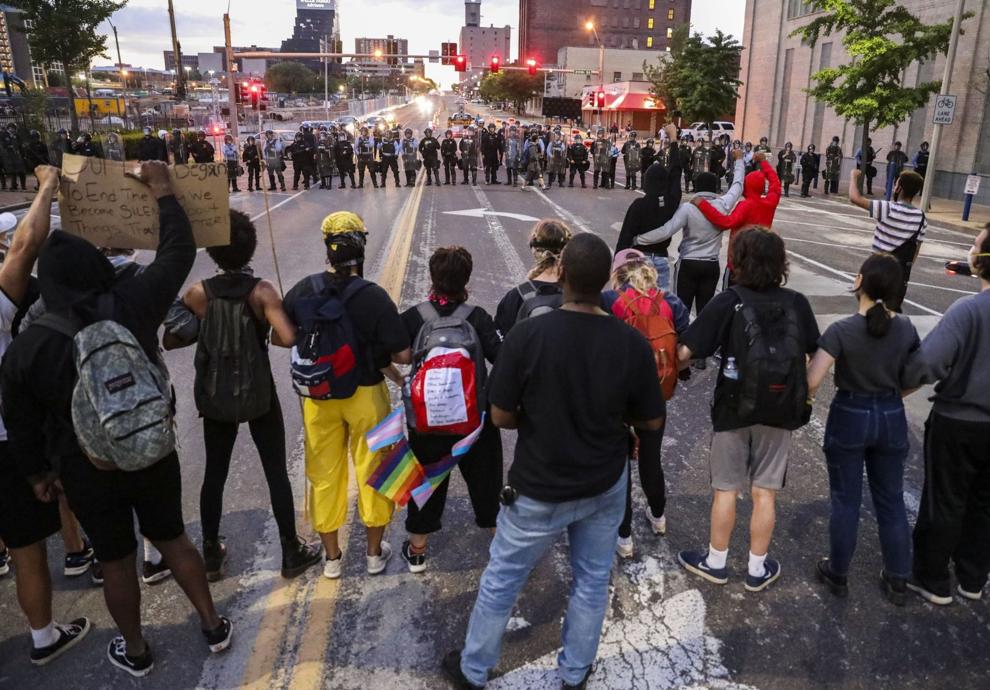 Downtown St. Louis riot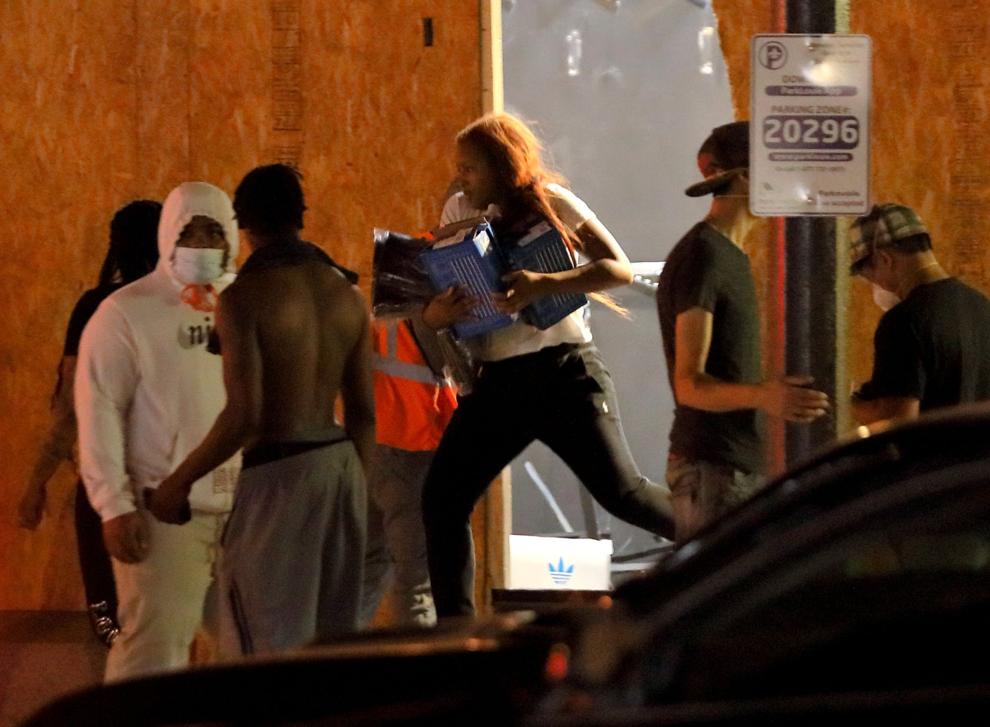 Downtown St. Louis riot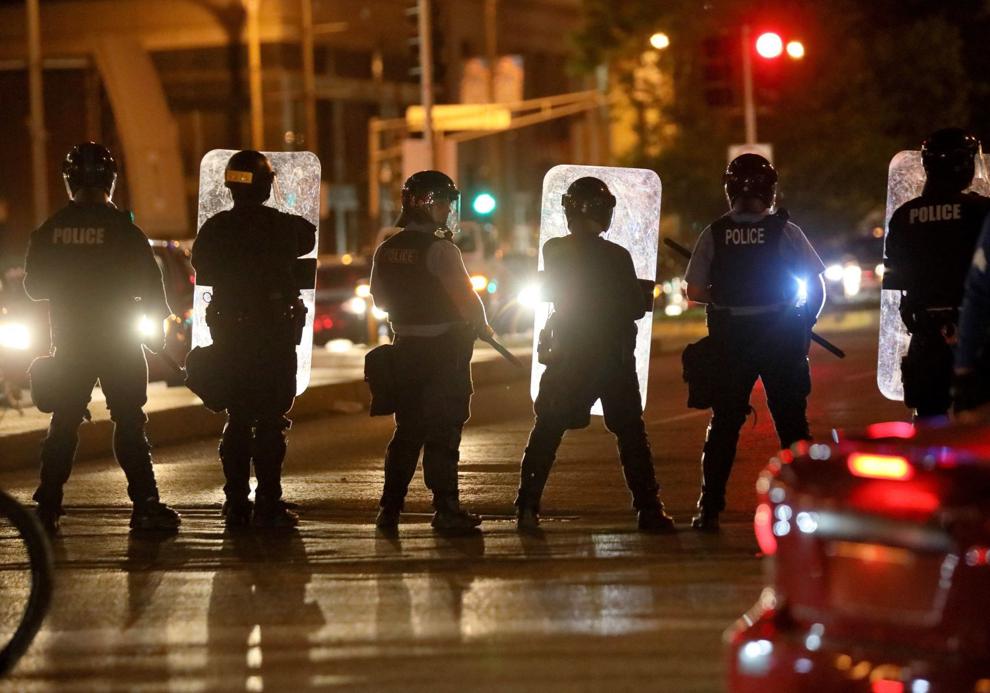 Downtown St. Louis riot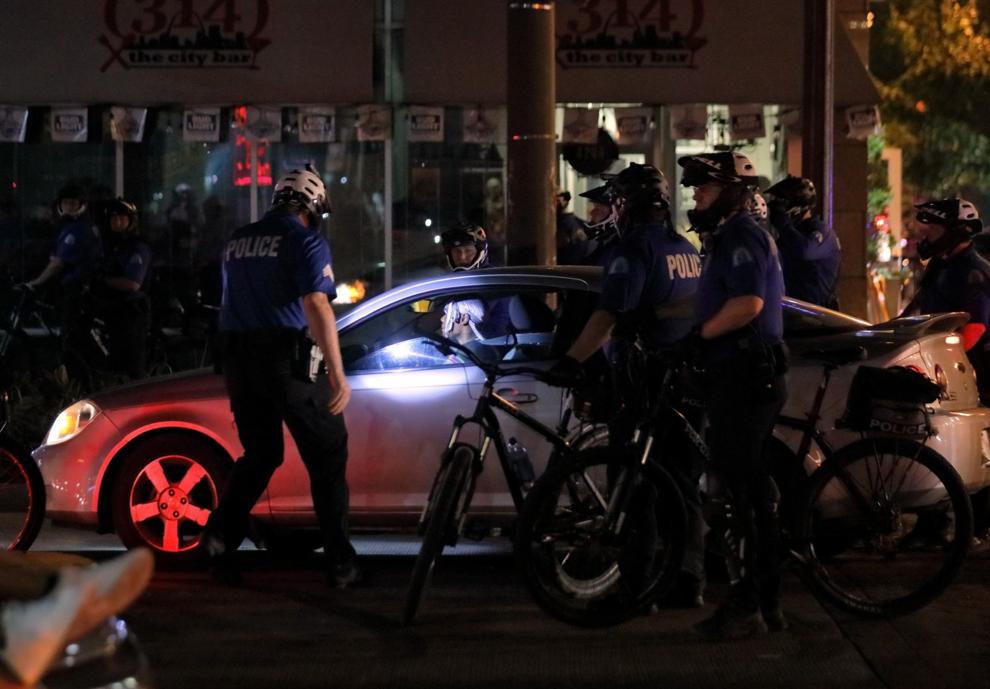 Downtown St. Louis riot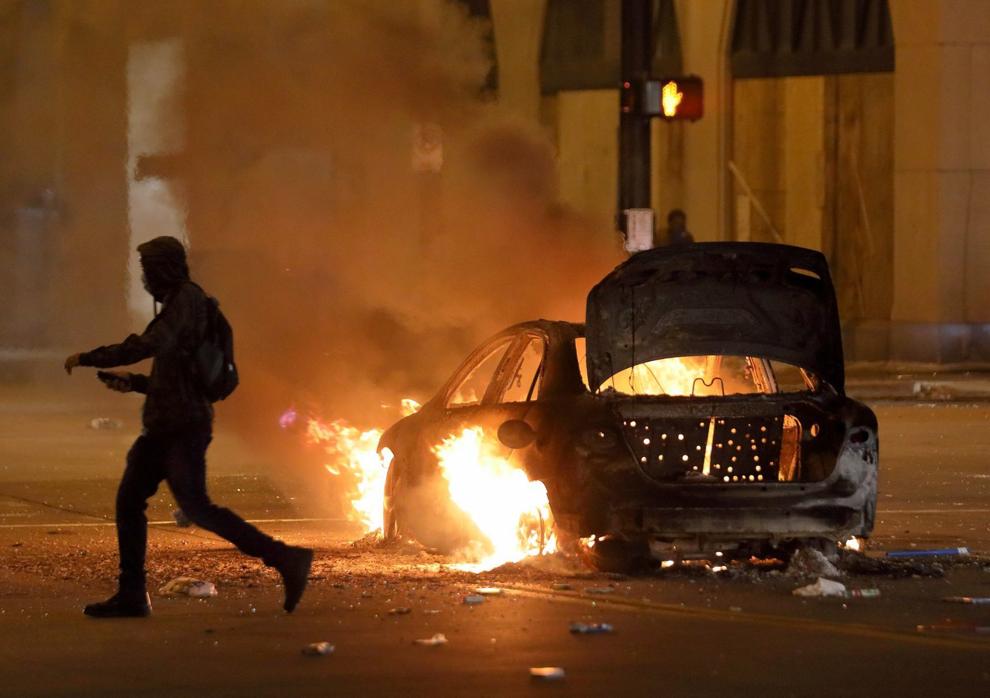 Downtown St. Louis riot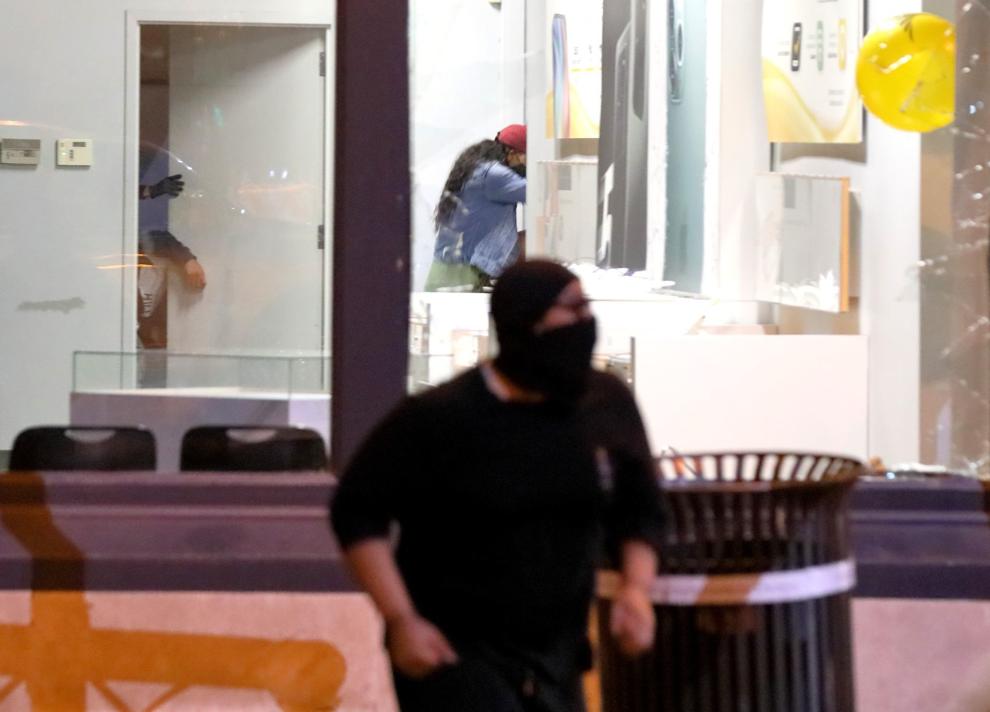 Downtown St. Louis riot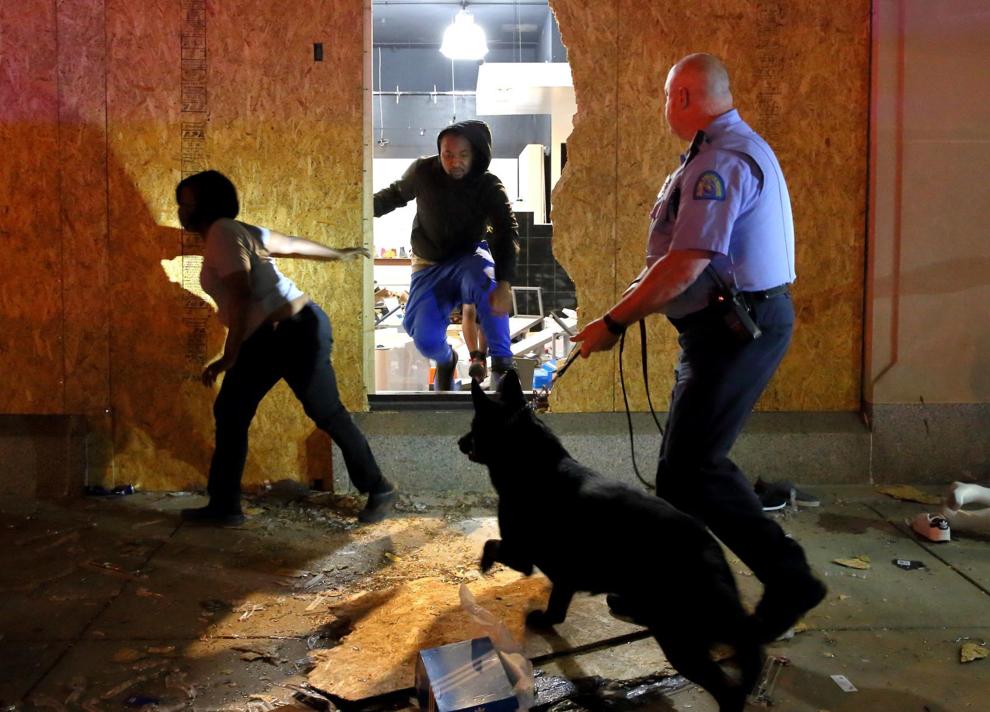 Downtown St. Louis riot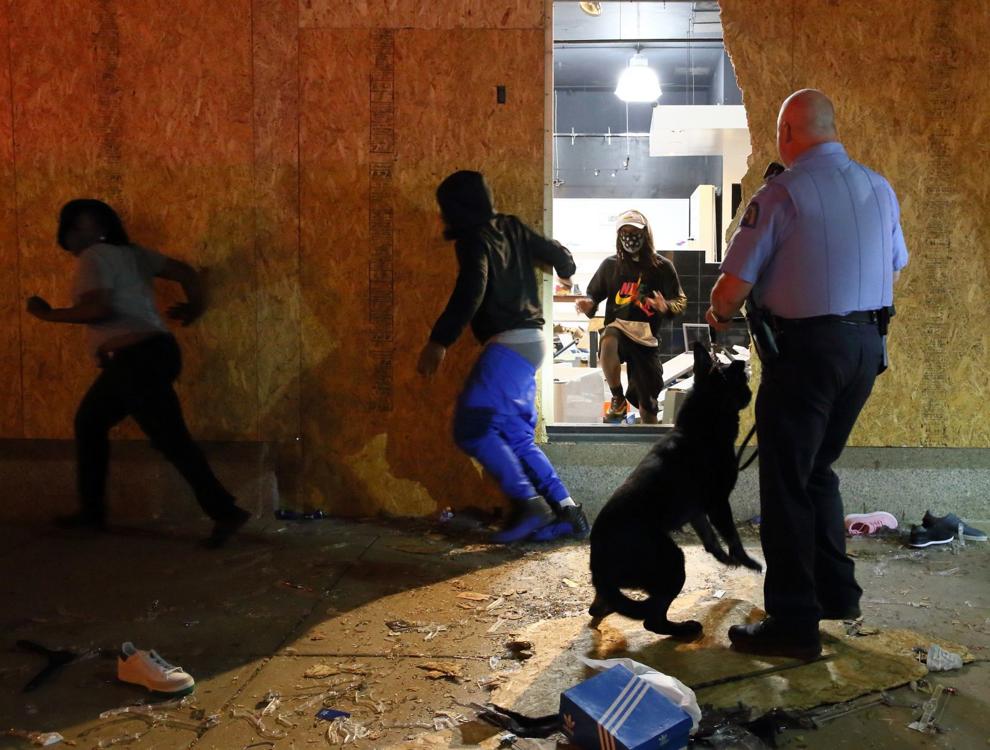 Downtown St. Louis riot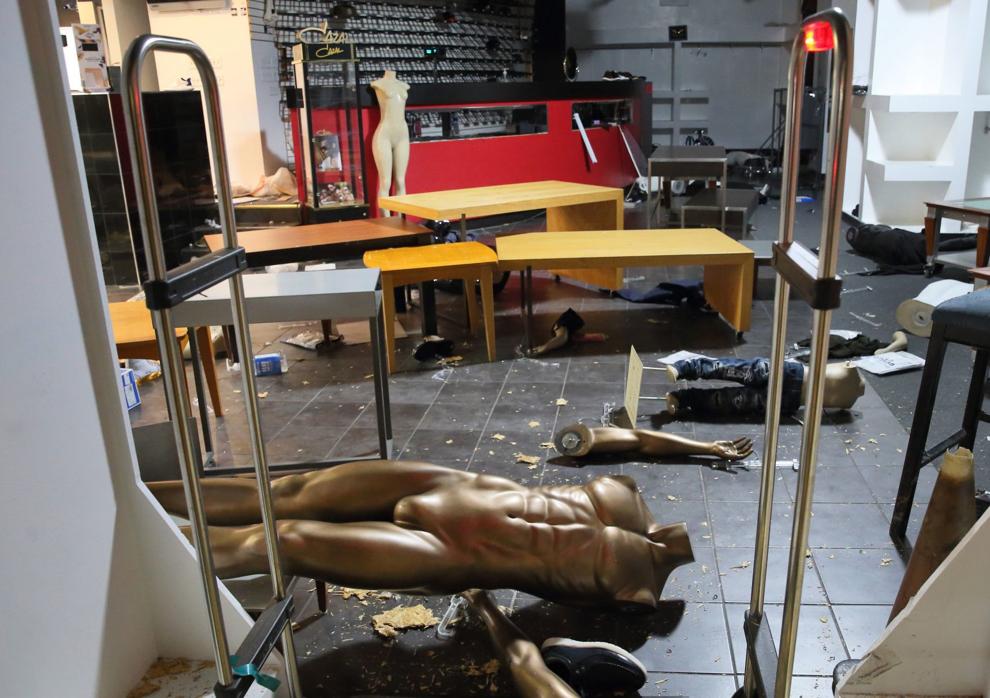 Downtown St. Louis riot