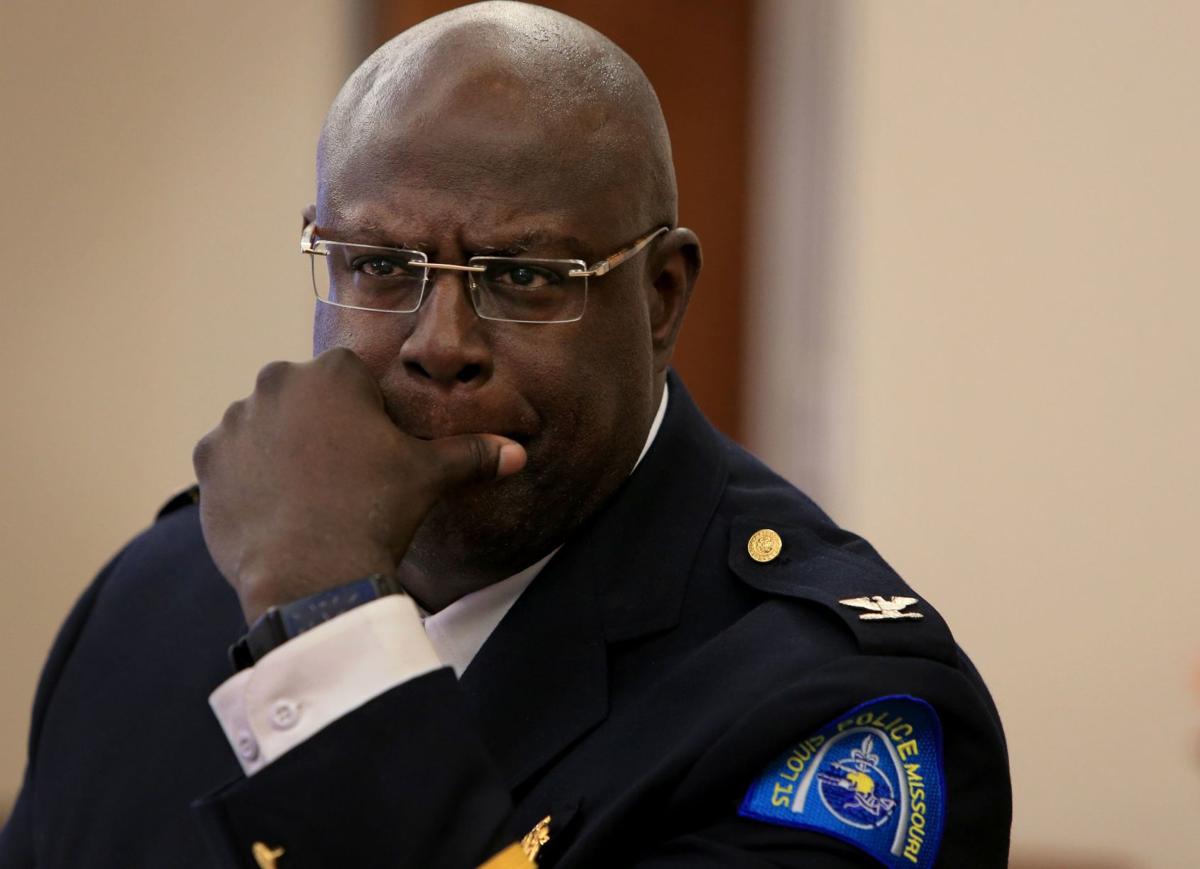 ST. LOUIS • Police Chief John Hayden issued a departmentwide email Monday afternoon calling the "improper release" of police tactics and policies by city attorneys to a local activist a "grave matter" that could jeopardize officer safety.
In his email, obtained by the Post-Dispatch, Hayden said the police section of the city counselor's office "improperly released unredacted policies and procedures," to Weeks.
Department spokeswoman Schron Jackson said the documents Weeks published includes information about equipment and tactics used by specialized units, including the SWAT team.
"Some of this procedural information would include tactical responses to certain types of incidents; thus making this release of information an officer safety concern," Hayden wrote.
The email said the department is working with the city counselor's office to determine what "remedial legal action can be taken with respect to this release" and will be addressing any "tactical vulnerabilities created by this release."
"While I am very disappointed to have to share this grave matter with you, your personal safety remains my number one priority," Hayden wrote. "Please utilize your best tactical practices as you continue to interact with the public to keep our city safe."
Weeks told the Riverfront Times that his effort to obtain records began after the protests following a judge's decision to acquit a former St. Louis police officer of murder for a 2011 on-duty shooting.