ST. LOUIS • A city police detective accused of beating a man who was found with his daughter's stolen credit card left the department this week as questions continued to mount about specifically what happened, who was involved and what will happen next.
The police department refuses to even confirm that Detective Thomas A. Carroll, who left his job of 25 years on Monday, is the person who was suspended without pay in late July amid ongoing criminal and internal investigations into "serious allegations." Officials also won't say whether Carroll quit or was fired.
Two prosecutors also left their jobs, under similarly cryptic conditions. Circuit Attorney Jennifer Joyce's office refuses to specify why, or under what terms.
Spokeswomen for both offices have said those details are closed personnel records.
It is widely known, through police and court sources, that Carroll was suspended amid allegations that he assaulted suspect Michael Waller, 41, who was under arrest. Waller allegedly was caught on July 22 using Carroll's daughter's credit card, which had been taken in a vehicle break-in.
In a phone message that he left his brother from jail, Waller said, "Internal affairs is on my case because the cops beat me so bad." He added, "So hopefully all of this will go away."
A booking picture released by the police department showed Waller with a black eye.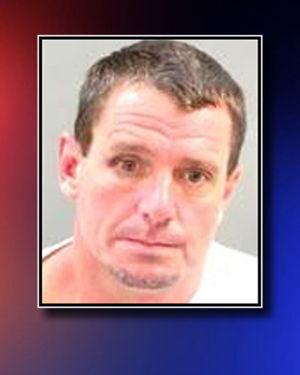 Carroll's attorney, Neil Bruntrager, said Carroll retired Monday. The only charge with internal affairs was failure to follow an order, the attorney said. It was pending when Carroll retired.
Sources say the assistant circuit attorneys, Bliss Worrell and Katherine Dierdorf, were forced to leave their jobs because of their knowledge of events, the circumstances related to the charging of Waller, or both.
Waller was charged July 23 with receiving stolen property and fraudulent use of a credit card, along with an escape charge relative to resisting arrest.
Joyce's office dismissed the escape charge four days later — the same day that Worrell and Dierdorf left their jobs. Last week, Waller's remaining charges also were dismissed, closing the case.
A prosecutor's spokeswoman declined to explain, citing the office policy not to talk about closed cases. The official reason from the now-sealed case file is: "The continuing investigation disclosed evidence that diminished the prosecutive merits of the case."
Worrell, who had been with the prosecutor's office for about a year, is the daughter-in-law of former St. Louis Cardinals pitcher Todd Worrell. Dierdorf, who was only five months into her job, is the daughter of former St. Louis Cardinals football player and broadcaster Dan Dierdorf.
Worrell's attorney, Scott Millikan, declined comment Wednesday.
Dierdorf's attorney, Jeff Jensen, said Thursday, "Katie Dierdorf had nothing to do with the issuance of the charges and didn't find out the charges were issued until after the fact."
He declined further comment, citing what may be an ongoing investigation.
There are indications that the FBI has become involved.
Waller's defense attorney, Rick Kroeger, who has also repeatedly declined comment, sought an emergency court order on Aug. 15. According to his motion, he learned that three St. Louis officers had interviewed his client two days earlier at the jail without informing the lawyer or corrections staff.
The officers were investigating an alleged sexual assault, Kroeger wrote, and his client had evidence that he did not do it among his property being held by the jail.
Kroeger asked the judge to prohibit police from seizing the property, saying they "couldn't be trusted" with handling evidence that might clear his client, given that some of the same officers were conducting the internal affairs investigation into Carroll's actions.
The police department ultimately agreed, through its lawyers, that nothing would be seized without a warrant and advance notice to Kroeger. The agreement also says that an FBI agent must be present to handle the evidence.
Warrants were refused on the sexual assault case, according to police.
Waller has a lengthy criminal history, which includes multiple charges of domestic assault and burglary. According to court records, he suffers from bipolar disorder and has been homeless.
Waller's brother, David Pirtle, said he hadn't heard any more from his brother since his release from the city jail Monday.
Robert Patrick of the Post-Dispatch contributed to this report.