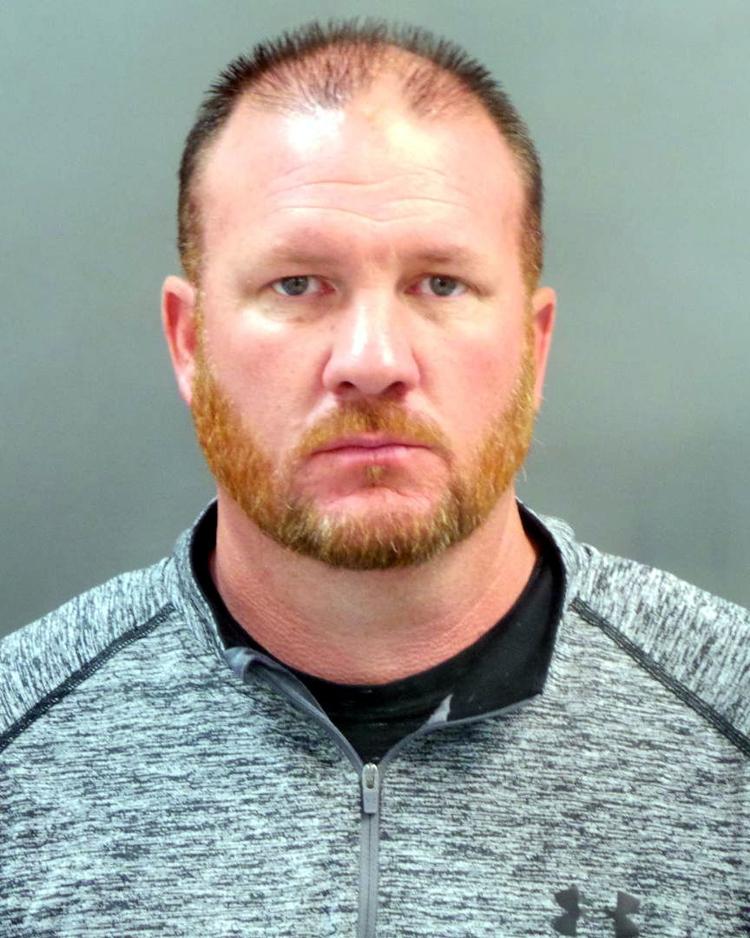 ST. LOUIS • A St. Louis judge Wednesday acquitted a city police officer charged with forging overtime sheets to pocket overtime pay for work hours not performed. He was the first of four officers charged to go on trial.
Circuit Judge Bryan Hettenbach's judgment Wednesday afternoon found Officer Brian Jost, 40, not guilty of felony forgery and felony stealing. Jost stood trial Monday before the judge instead of a jury.
Jost, along with Officers Michael Langsdorf, 39, Emin Talic, 26, and Dan O'Brien, 35, were charged last year with falsifying time sheets and getting paid for overtime they didn't perform. Police uncovered the alleged scheme using undercover surveillance of their homes during overnight hours they claimed to have worked in February and March of 2017. Three of the officers lived on the same street in Arnold. O'Brien lived in Manchester.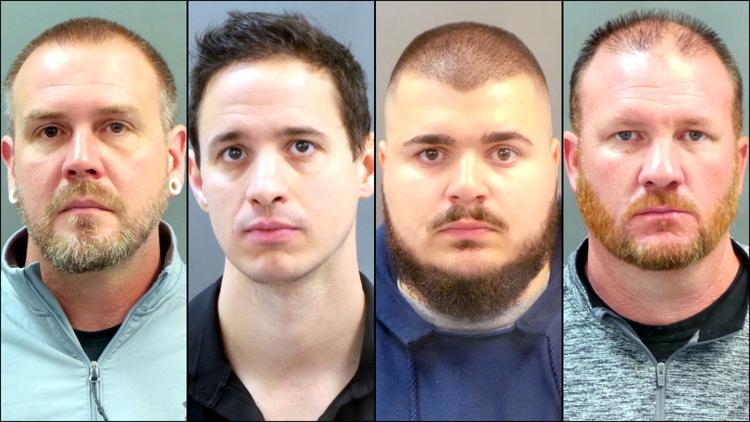 Hettenbach's ruling expressed doubt about the veracity of Jost's overtime sheets but said evidence prosecutors presented at trial had not proved forgery beyond a reasonable doubt.
"Anyone who reads the dates, times and descriptions of the overtime submissions of (Jost), and reviews the daily early morning surveillance photos of him driving away from his home at a time he claims he just completed four hours of police work, would conclude that something here is wrong," Hettenbach said.
Jost was assigned to an FBI task force that targeted an international drug trafficking ring of more than 18 suspects, according to Monday's trial testimony. A prosecutor said Jost put in for 77 hours of overtime totaling more than $3,300 for work he didn't do and that surveillance proved he hadn't left his house during the hours claimed.
The officers, who were told to submit ambiguous overtime requests to keep the task force's mission covert, reported to St. Louis Maj. Dan Howard, who acknowledged Monday in court that such a policy circumvented the rules for submitting, reviewing and approving overtime.
"The problem with the task force overtime might be as simple as an administrative miscommunication or misunderstanding," Hettenbach wrote. "If, however, some in the line of police command intended to circle their wagons to protect these gentlemen from scrutiny of their own Internal Affairs investigators, or from punishment in the criminal courts, they have succeeded."
"As problematic as defendant's overtime request submissions are, they are not forgeries," Hettenbach said.
Jost's lawyer Brian Millikan said he was pleased the judge "held the state to their burden of proof." It was not immediately clear what would happen to the pending cases against the three other officers. The four officers have been suspended without pay since March 2017.
"This was obviously the test case," Millikan said. "If the state pursues them, we'll defend them just like we did this one."
A spokeswoman for Circuit Attorney Kim Gardner could not be reached for comment Wednesday.