ST. LOUIS — Emma Visor isn't sure that her 61-year-old disabled daughter would still be alive if it weren't for the two St. Louis police officers who pulled her from their burning home early Friday morning.
"They were on the ball," said the 83-year-old St. Louis woman.
Just before 3 a.m., Officers Kevin Malone and Kyle Bowen were patrolling near the 5100 block of Enright Avenue when Malone saw an orange glow in the sky. The officers turned onto the street and saw a home that appeared to be under construction engulfed in flames.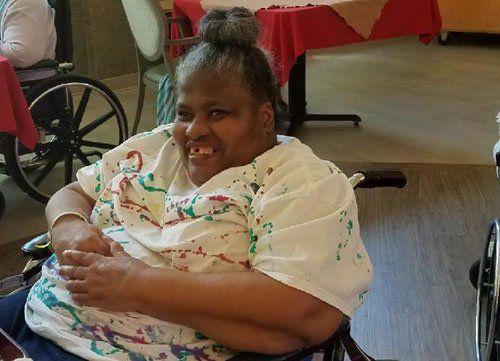 "It was a truly massive fire," Malone said.
They ran to the front of the building and found Emma Visor standing on her porch. She said she had just woken to the sound of her fire alarm and walked out of her second-floor bedroom, down her stairs and onto her porch.
She remembered thinking it was light outside until she realized there were flames next door.
"I was in a daze," she said.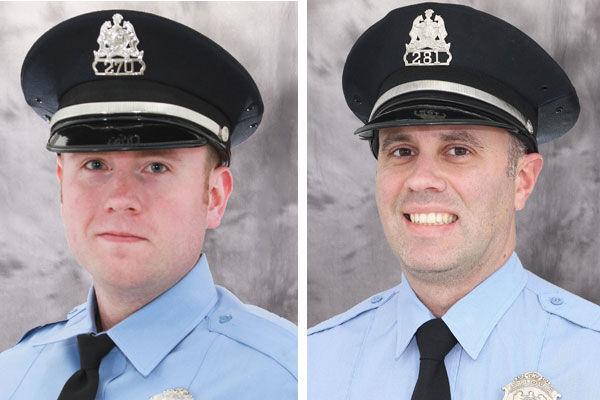 Bowen, 38, rushed to her side, and Malone, 32, started yelling at his partner to get out because the fire had spread to the second and third floor of her home. That's when she told them her daughter, Cathy Visor, was on a hospital bed in the living room. The daughter has cerebral palsy and cannot walk.
"She weighs about 200 pounds," Visor said. "But they did a beautiful job and they comforted me because I was really out of it. I was so pleased that they got her out of there because she can't walk."
To their surprise, Bowen and Malone were the first ones to report the fire.
"We just went running right into the building," Malone said. "The flames were already coming down the stairwell at us and there was smoke and debris flying out of the sky like a raining hellfire, so we grabbed her mattress, one of us grabbed it at her head and the other grabbed it at her feet and we carried her out the front door onto the lawn.
"It was still raining debris, so Bowen grabbed a blanket and we covered the woman with it and dragged her further down the street until the fire department arrived."
Visor said the home that caught fire next to hers had been vacant for years but was being rehabbed. She said a woman came to her door last week saying she was planning to move in with her two daughters, who were excited to be getting separate bedrooms. Visor said she was happy to be getting new neighbors.
She wants to return to the home she's owned since 1984 and hopes to use insurance money to rebuild.
For now, Visor and her daughter are living with Emma's son, Ricky Visor, in Florissant.
Paramedics took Cathy Visor to a hospital as a precaution because she suffers from seizures, but she was released within two hours, her mother said.
"She was born when I was six months pregnant and weighed 2 pounds 7 ounces," Emma Visor said. "She's been kicking ever since she came here. We've traveled together, and she's had a good life. She was frightened, but she's going to be OK."
Malone said even though police officers aren't trained to go into burning buildings, he believes his training to save lives kicked in.
"A lot of things had to go right for this woman to still be here today, and I'm thankful for that," he said.
Garon Mosby of the St. Louis Fire Department called the fire highly suspicious and said it is one of three fires set in the past week in the same area around the same time. The Bomb and Arson Squad is investigating.
CrimeStoppers has offered a reward of up to $6,000 for information leading to an arrest in the Friday fire and a recent arson attempt in the same block. To remain anonymous, call 866-371-8477.