ST. LOUIS • The police department said Tuesday it will open an investigation into perjury allegations against the private investigator who led the now-dismissed felony invasion of privacy case against Gov. Eric Greitens.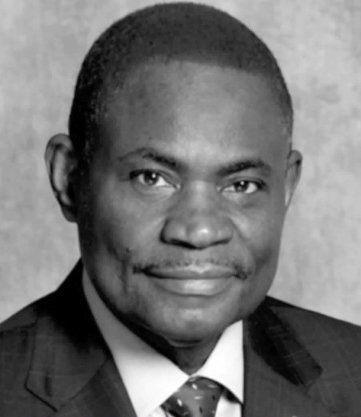 Schron Jackson, a police spokeswoman, said in an email Tuesday that the department would open an investigation after officers met with Greitens' defense lawyers Ed Dowd and Scott Rosenblum.
Dowd had said in a statement earlier that the defense planned to file a police report that private investigator William Don Tisaby lied under oath "about his methods and the evidence he collected."
"I have a lot of confidence in the St Louis Metropolitan Police Department, and I am sure they will get to the bottom of the misdeeds and illegal activity in this case," according to a statement attributed to Dowd.
Circuit Attorney Kim Gardner on Monday — the third day of jury selection at Grietens' trial — dismissed the invasion of privacy charge against Greitens after a judge ruled she could possibly be called as a witness. Gardner's office said it would refile the charge through a special prosecutor or by assigning the case to one of her assistants.
Tisaby's lawyer, Jermaine Wooten, said such a complaint is "without merit."
"We maintain that Mr. Tisaby has done nothing wrong," Wooten said. "He did not perjure himself and I think the evidence will leave the St. Louis Metropolitan Police Department to not charge Mr. Tisaby with any wrongdoing."
Since Greitens was indicted in February, his lawyers have repeatedly accused Tisaby, an ex-FBI agent hired by Gardner to lead the invasion of privacy investigation against the governor, of lying under oath about his role in the investigation.
The defense accused Tisaby of putting "words in the mouth" of witnesses and removing information favorable to Greitens from reports. He said in a sworn statement that he didn't take notes during his interviews but was caught on video taking notes. Tisaby asserted his Fifth Amendment right against self-incrimination in a second deposition. Prosecutors have said Tisaby was used only to locate and interview a few witnesses, and they never planned to call him at trial.
Last month, Gardner's chief trial assistant, Robert Dierker, told the judge that Gardner's office would initiate an investigation of the perjury allegations, according to a transcript of an April 19 discussion in Burlison's chambers. But Gardner later rejected that, saying the accusations against Tisaby were "unfounded" and denying ever suborning perjury.