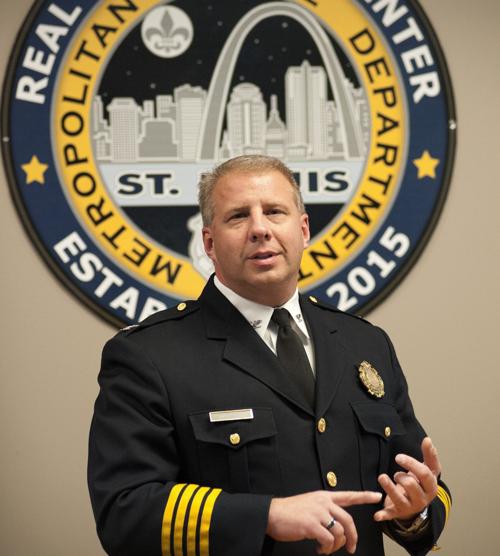 ST. LOUIS • Beginning immediately, any St. Louis police officer involved in a shooting or serious vehicle crash will be tested for alcohol and drugs, the department announced Friday.
Chief Sam Dotson was attending a Police Executive Research Forum meeting in Washington on Friday and was not available for comment.
In a prepared statement, he said his department has been researching the matter since the formation of the Force Investigation Unit in 2014.
"This procedural change will enhance our ability to conduct more thorough investigations when it involves officers," Dotson wrote. "We hold our officers to the highest of standards and know that transparency is of the utmost importance in maintaining the public's trust in its police department. "
Currently, police must submit to random drug tests every three years, or two years in some special assignments, or if there is reasonable suspicion of a problem.
The St. Louis Police Officers' Association considers the announcement abrupt, said Jeff Roorda, the business manager. He said union leaders have been in discussions with Dotson about it but had not signed off on the change as required by the collective bargaining agreement.
Officer's crash
Roorda speculated that news about former officer Jason Flanery expedited the policy.
Shortly after dawn on Dec. 19, Flanery was driving a police vehicle, several hours after the end of his shift, when he struck a parked vehicle and left the scene, officials said. Flanery, 33, resigned from the force that day.
On Oct. 8, 2014, Flanery was working a secondary job in uniform for a private security company hired to supplement police in the Shaw neighborhood when he fatally shot VonDerrit Myers Jr., 18, in a confrontation. Official investigations sustained his account that Myers fired at him first. But the incident became the subject of repeated protests by skeptics who claimed Myers was murdered.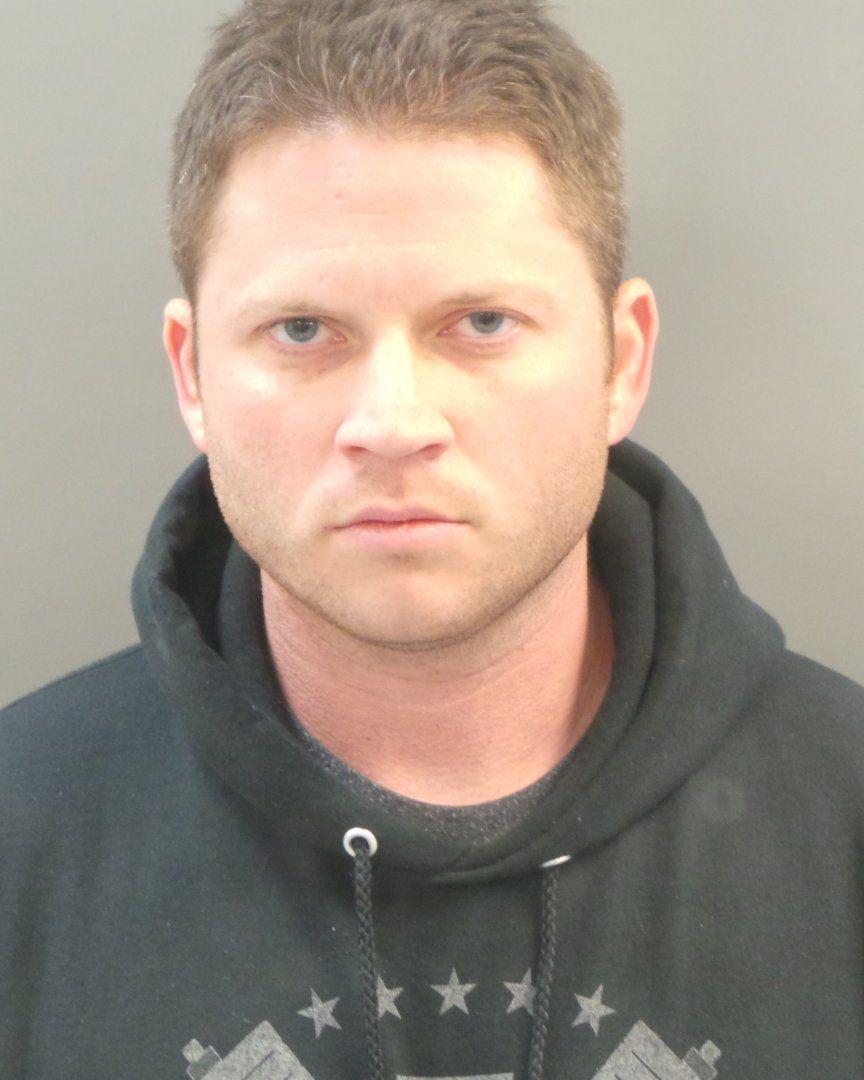 Roorda said, "We want a clean and sober department, and we want to be a partner in making sure guys are fit for duty, but that means being involved in the conversation." He suggested that "this conversation is all about trying to rewrite what happened in the Shaw neighborhood when an armed felon tried to murder a police officer.
"You can't rewrite history on that, but that's not stopping some of our elected officials from trying to do so."
Roorda said he was referring to the efforts of 1st Ward Alderman Sharon Tyus, who sought to introduce a resolution at Friday's Board of Aldermen meeting to mandate drug testing of an officer within an hour of discharging a gun.
The resolution says, "After a police shooting, the person who is shot and killed is drug tested, and the police officer is not drug tested, and said victim's drug test is often released to the public, leading the public to wonder what was the drug status of the police officer who shot and killed or maimed the person."
The resolution failed to get a two-thirds procedural vote required for introduction from the floor. Tyus indicated she would return next week and file it through the normal process.
'An issue of public trust'
Dotson's new policy requires testing "as soon as it's reasonably practical."
The practice has been gaining momentum nationally. Most local departments, including St. Louis County police, test only if there is reason to believe an officer was impaired.
The Missouri Highway Patrol mandates drug testing of any employee who causes a death by any means, or a death or serious injury with a firearm, or if there is suspicion of impairment.
In some industries, mandatory testing after significant incidents is standard. Metro, the regional transit agency, requires a driver to be tested after any accident or collision on the job.
The Federal Aviation Administration requires that airlines test a pilot within 32 hours if "performance either contributed to an accident or cannot be completely discounted as a contributing factor …"
Some policing experts, including University of Missouri-St. Louis criminologist David Klinger, do not endorse it for cops.
"This basically accuses a police officer of being involved in illegal activity with no indication that anything is wrong," Klinger said. "If there is any indication of an officer being high or drunk, I have no problem with that, but I'm not a big fan of having that as part of protocol with no indication that there is anything amiss."
He added, "If an officer is on duty and is drunk or high, he or she is going to get fired and that has nothing to do with the legitimacy of a shooting. It may help us understand why an officer made a poor decision or why their shots missed and hit a baby in a carriage 20 feet away, but if it's a good shooting, it's good shooting."
The International Association of Chiefs of Police issued a paper, last updated in 2012, which states: "At some point following the incident, whether at the hospital or another facility, involved officers should be tested to determine if alcohol or drugs are in their system. This information will be essential to defend against any future allegations that the officers were impaired when the incident took place."
About 140 officers in Minneapolis have been subjected to toxicology screenings following shootings since at least 2007, said Deputy Chief Travis Glampe. He said he does not recall any resistance to what he called "an issue of public trust."
Nick Pistor and Leah Thorsen of the Post-Dispatch contributed to this report.