ST. LOUIS • Leaders of the St. Louis Police Officers' Association are joining activists in a call for a special prosecutor to oversee the murder case against former officer Jason Stockley — but they have opposing purposes.
The union's business manager, Jeff Roorda, said Friday that members want the case removed from Circuit Attorney Jennifer Joyce because they believe her motives in filing a first-degree murder charge this week against Stockley were political and not in the interest of justice.
Anthony Shahid and other activists aligned with the family of Anthony Smith, who was killed by Stockley after a police pursuit in 2011, complained in a press conference Thursday that Joyce should be replaced for taking too long to act.
Joyce has defended her actions, saying the case was first examined by U.S. Attorney Richard Callahan's office, which decided not to prosecute, and that she was motivated by unspecified new evidence this year.
In statement Friday, she said, "Frankly, if both Mr. Roorda and Mr. Shahid are unhappy with me, I must be doing something right. We intend to go forward with this case."
She also said, "I'm not surprised by Mr. Roorda's reaction. He is paid by the police union to be their advocate. I am paid by the public to uphold the law."
The statement added: "The fact is that nothing affects my decisions as a prosecutor other than the evidence and the law. Over the years, I have prosecuted some police officers, and have declined to prosecute others. Those who are trying to spin an alternative narrative regarding my actions will certainly fail in the minds of reasonable people."
Roorda said a prosecutor from another county, who wouldn't "have a thumb on the scale of justice," should take over.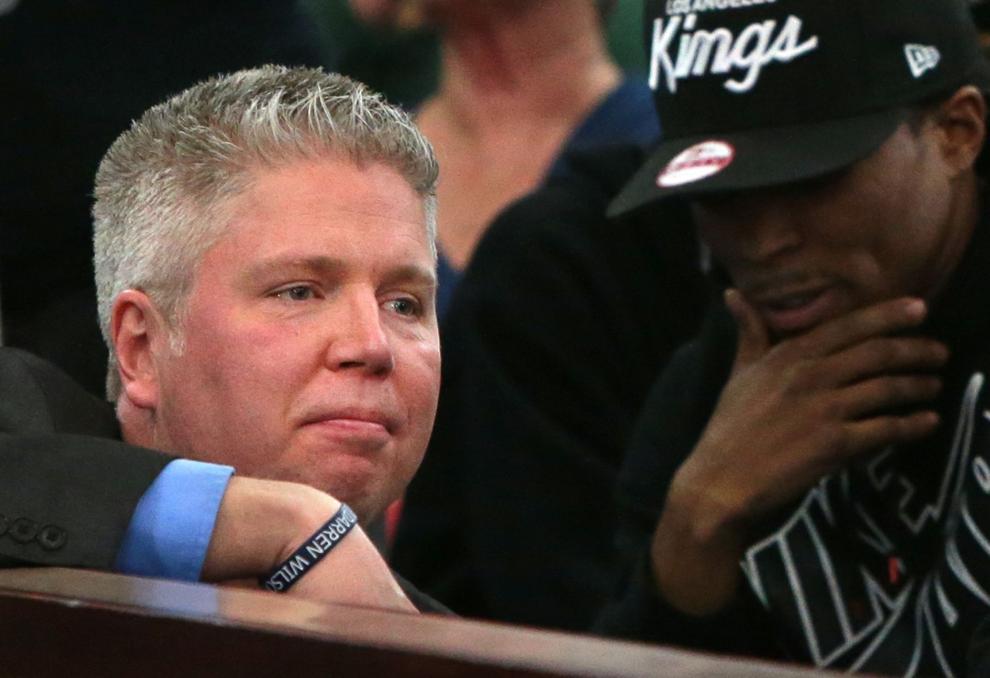 "It's clearly the difference between the pre-Ferguson and post-Ferguson environment," he said of Joyce's delayed decision to prosecute.
He cited a recent meeting in which Joyce emotionally told union leaders about how scared she was when protesters had gathered at her house.
In Joyce's response, she wrote: "At a recent SLPOA meeting, I thanked those present for responding to my home during a recent protest incident. However, I made it clear to them that no protest of any kind would ever affect my decision making as a prosecutor."
The officers association said it plans to say more in a press conference Monday.
Stockely's conduct has been the subject of protracted federal and state investigations, including a civil rights review by the Justice Department that remains open.
On April 25, activists led by Shahid called a press conference demanding that the police department release all investigative materials associated with Smith's shooting. Joyce filed the charge Monday.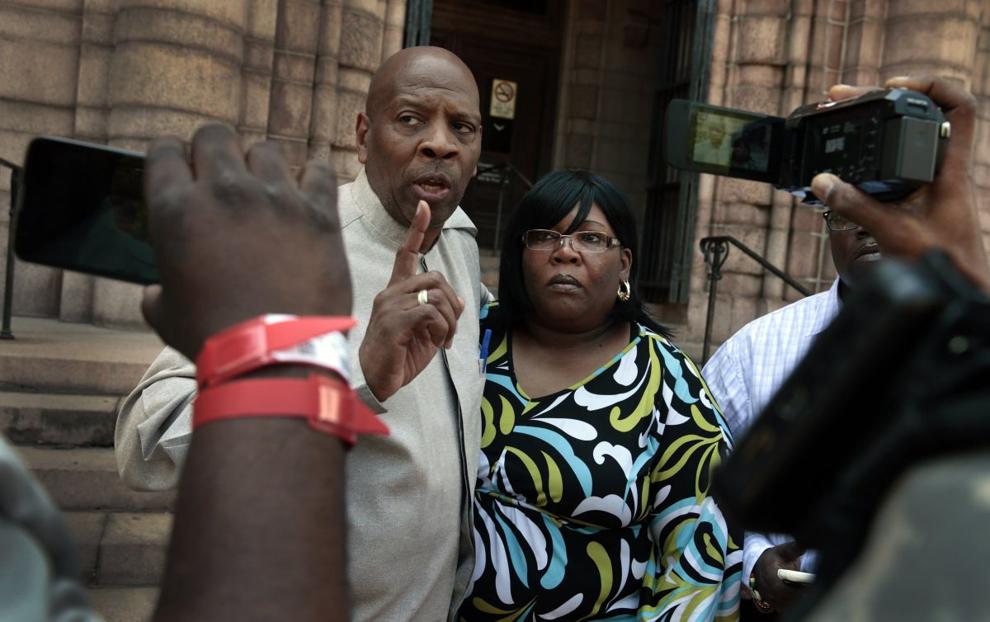 "Now, one press conference from a group of protesters and she rushes to the courthouse to file charges against the victim of a crime," Roorda said Friday.
He said the union believes Joyce is overaggressive in prosecuting police officers and underaggressive in prosecuting street criminals, except when the victims are people of means.
On Thursday, activists, friends and family members of Smith held a press conference at City Hall, calling for a special prosecutor to oversee the trial. They also demanded the resignation of Mayor Francis Slay and discipline of any police officers involved in wrongdoing in the case.
Shahid complained about the four-year delay in charges, and said only U.S. Attorney General Loretta Lynch could adequately handle the case.
Joyce's spokesman, George Sells, released a statement Thursday saying, in part, that, her office had "no investigative role in this case until March 2016" and has "better evidence today than we have had at any time." She declined to comment Thursday on the activists' criticism.
Stockley claimed self-defense in shooting Smith, 24, in a car after a drug-related pursuit on Dec. 20, 2011. He said he found a revolver in Smith's car and unloaded it.
A police car video shows Stockley rummaging through a duffel bag in the department SUV after the shooting, causing some to speculate that he might have planted the gun. Testing showed his DNA — but not Smith's — on the weapon, although some officials say that does not prove it wasn't Smith's gun.
The charges also say that Stockley is heard talking during the pursuit about killing the man he was chasing.