UPDATED at 1:45 p.m. with charges filed
ST. LOUIS — Prosecutors on Thursday filed murder charges against a Jennings man in the January killing of a 7-year-old girl and her father in the Central West End of St. Louis.
Javonn Nettles, 28, was charged with two counts of first-degree murder and two counts of armed criminal action. He was being held without bail. Nettles lives in the 8800 block of Cherrywood Lane in Jennings.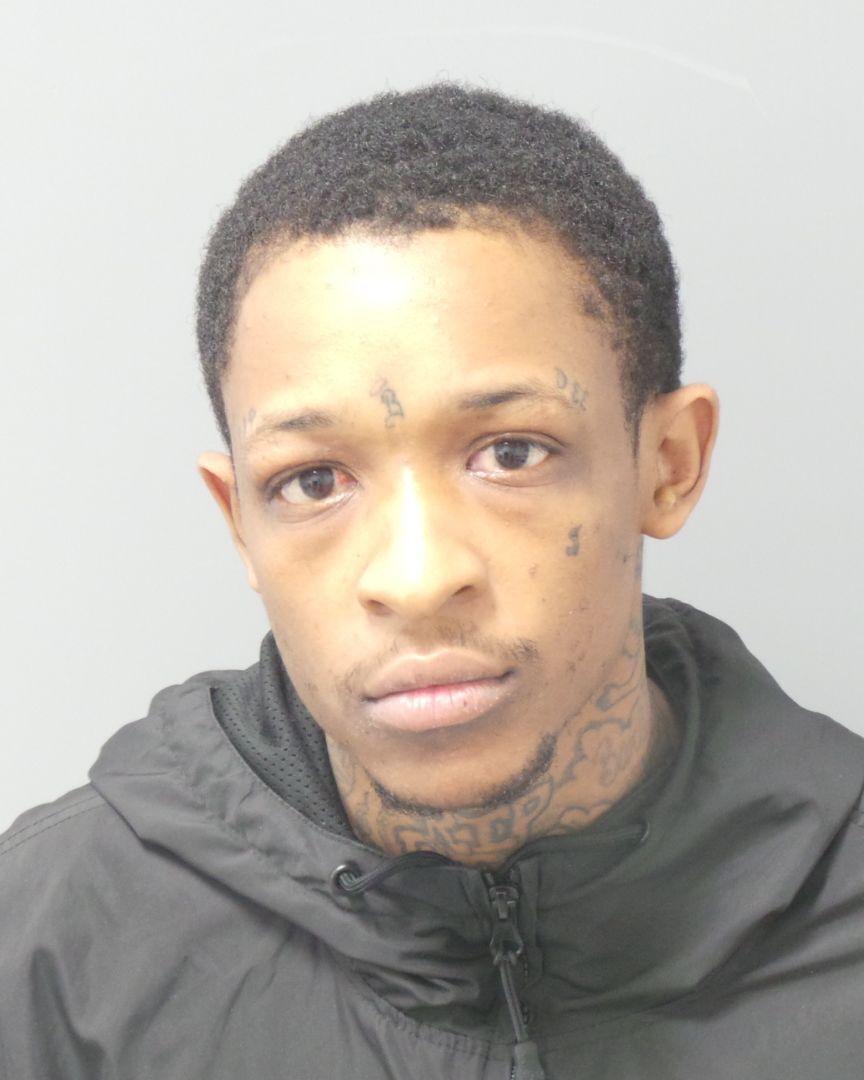 Police haven't provided a motive in the killing or said what connection Nettles had to his two victims.
The 7-year-old girl, Dmyah Fleming, was fatally shot about 8 p.m. on Jan. 24 along with her father, Darrion Rankin-Fleming, in the Central West End. They were sitting in a parked car in the 4000 block of Laclede Avenue when a gunman approached and shot them both, police said.
Rankin-Fleming, 26, died at the scene. His daughter died of her injuries at a hospital. Rankin-Fleming lived in the 11900 block of Cato Avenue in unincorporated north St. Louis County. Police said Dmyah lived in the 6200 block of Famous Avenue in St. Louis.
Charging documents say a search warrant for Rankin-Fleming's phone revealed calls between him and Nettles "continued up until moments before the shooting including a message from Nettles indicating he was looking for Ranken-Fleming.
"There are no communications from the defendant to the victim after the time of the murder," Officer Jeffrey Stege wrote in a probable cause statement.
Nettles denied seeing Rankin-Fleming the night of the killing, charges say. His fingerprint was found on the rear passenger door of Rankin-Fleming's vehicle.
Dmyah's great-aunt was relieved to hear police had arrested someone, some 10 weeks after the killings.
"We've been praying for this for a long time," Selena Johns told the Post-Dispatch on Thursday. "We knew God was going to step in because that was a baby."
Johns said the family lights candles in remembrance of Dmyah and her father at the crime scene every Sunday night. They also visit the girl's grave every Sunday.
"Her losing her life, a girl 7 years old, it was so heartless," Johns said.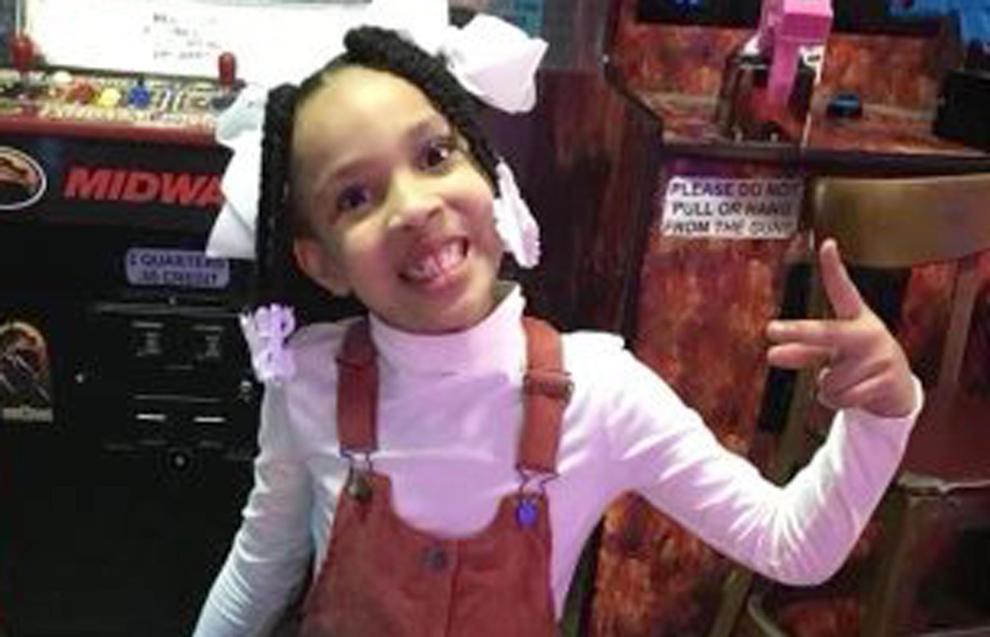 Johns said she wasn't familiar with the suspect but said most acquaintances are known by their street name or nickname. Even though the suspect has a pending drug case, Johns said she doesn't think the shooting was over drugs.
"Drugs played no part in this," she said. "I think it was somebody who just knew him and tried to rob him."
The family believes the gunman shot Rankin-Fleming first, then killed Dmyah to leave no witnesses.
A reward of up to $30,000 had been offered for information leading to an arrest in the killings. It wasn't immediately clear if the arrest was the result of a tip.
Nettles has convictions in St. Louis for robbery, armed criminal action and resisting arrest. He has a pending 2019 felony case of delivery of a controlled substance. He was scheduled to plead guilty in the case but failed to show up in court on March 29; the judge issued a warrant for his arrest.
In 2013, Nettles pleaded guilty to charges of carjacking a woman at gunpoint in the 1400 block of Hodiamont Avenue, then fleeing police and crashing the woman's car in 2011. Nettles was caught hiding in bushes near the scene and police found two handguns in the crashed car. Judge Margaret Neill, now retired, sentenced Nettles to 15 years in prison but suspended the sentence and put him on probation.
Nettles also was charged with second-degree murder and other offenses after police shot and killed the driver of a stolen car Nettles was riding in on Jan. 9, 2017. The Circuit Attorney's Office, however, later dismissed those charges after a grand jury found insufficient evidence.
The felony murder case was based on Nettles' alleged involvement in a car theft when his accomplice was killed.
Court records have said that Nettles lives on Maffitt Avenue in St. Louis, but police on Thursday said his current address is in Jennings.
Caion Greene, 9, was shot to death when gunmen opened fire on his family's vehicle in the LaSalle Park neighborhood on March 7.
Journee Hemphill, 8, and her 1-year-old sister, Jakari Hemphill, were fatally shot, along with their mom, in their Dutchtown home Feb. 4.
Kathon Moore, 14, was shot dead on March 8 in the 1100 block of Hodiamont Avenue.
Teshawn Ford, 15, was shot to death when he went to a convenience store to exchange guns in the Greater Ville neighborhood Feb. 13.
Christa Medcalf, 17, died in a fiery crash after the vehicle's driver was shot several times near Fairground Park on Feb. 20.
Paris Lee Jr., 17, was fatally shot in the Dutchtown neighborhood on Jan. 15.
Seventeen of the 262 homicide victims in St. Louis last year were 17 or younger.
In 2019 and the four prior years, the St. Louis Police Department's statistics grouped juvenile victims as those 16 years old and younger.
In 2019, 11 children in that age category were killed. In 2018, four children ages 16 or younger were homicide victims. In 2017, there were nine child homicide victims. In 2016, there were six and in 2015 there were five.
The girl was identified by police Monday as 7-year-old Dmyah Fleming, who died at a hospital following the shooting in the Central West End.
Children injured or killed by gunfire in the St. Louis area in 2021
Below is the St. Louis Post-Dispatch coverage of children who were injured or killed by gunfire across the St. Louis metropolitan area in 2021. Police define a child as anyone 17 years old or younger.
As of Aug. 27, at least 69 children have been injured in shootings in the region. Nineteen of them have died.