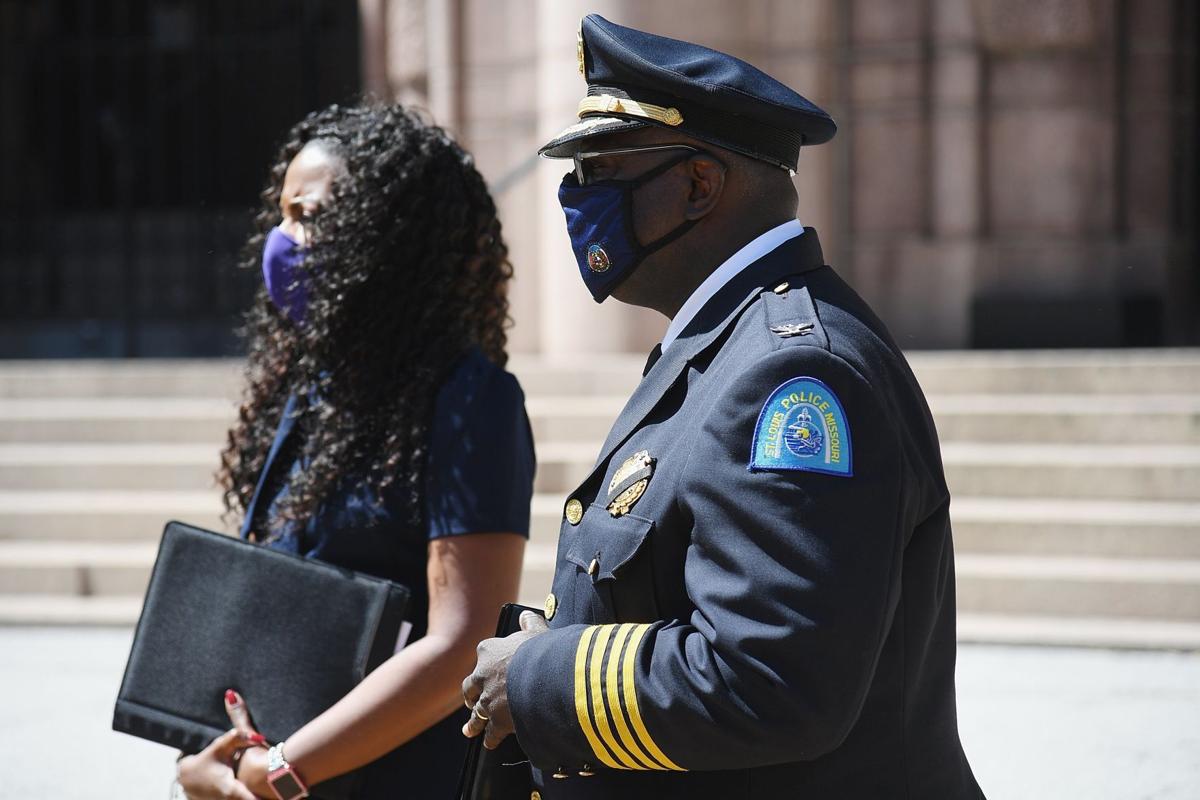 ST. LOUIS — Mayor Tishaura O. Jones and retiring police Chief John Hayden faced questions from residents Tuesday on how the city's next top cop will build trust with communities, work with the circuit attorney's office and address overall public safety.
The questions came as part of a "listening session" held virtually via Zoom to get feedback from residents on what they want from their next police chief. Hayden announced in September that he will retire in February after 35 years with the St. Louis Police Department.
"When I think about the future leader of our police force, I know it has to be someone who understands that public safety doesn't mean one magic fix," Jones said.
Responses from a resident survey on the city's next chief also were shared. Among top priorities listed were reducing 911 wait times, keeping parks and sidewalks clean, finding new uses for vacant lots and improving safety on public transit. The survey also drew some questions, including how the next chief will ensure accountability by officers. The survey is still available online.
Jones pointed to her push for social workers to continue taking some calls so police instead can focus on violent crime. She said that would help address the exhaustion many officers are experiencing, while helping residents feel safer in their neighborhoods. After an especially violent year in St. Louis and across the nation in 2020, homicides in the city are down this year. As of Oct. 12, the number of homicides in St. Louis stood at about 150.
Hayden backed that program, along with the earlier opening of a "sober center" to better help intoxicated people.
"You want a chief that wants to embrace that, 'Hey, we cannot arrest our way out of the social ills we face in this city,'" he said, suggesting the need to expand programs and partnerships to ensure problems are resolved after the first police interaction with a resident.
One participant asked how the next police chief would work with Circuit Attorney Kimberly M. Gardner's office. The relationship between city police officers and their union and the Circuit Attorney's Office often has been strained. Hayden said the relationship has improved and that it was "ongoing work."
Jones also weighed in, saying police needed to be "making sure our officers are meeting her (Gardner's) expectations," along with providing the information Gardner needs "in the format that she desires it" to potentially charge suspects.
"We would hope that the next chief continues that work," Jones said.
Hayden was selected as chief from within the department's ranks after a nationwide search in 2017. St. Louis has never hired a police chief from outside its own ranks, but Jones has committed to a national search for the second time since the police department returned from state rule to city control in 2013.