ST. LOUIS • A St. Peters man who was convicted last year of federal charges for selling synthetic drugs like K2 was sentenced in federal court here Thursday to 15½ years in federal prison.
Charles "Chuck" Wolfe, 57, of St. Peters, was "one of the largest distributors of synthetic drugs in the U.S.," said Assistant U.S. Attorney Jim Delworth, one of the prosecutors who handled the case. Delworth said Wolfe cautioned his associates not to keep records, but between the co-defendant who ignored the advice and products seized in a series of raids, Wolfe was responsible for selling hundreds of thousands of packages that collectively contained hundreds of kilograms of product.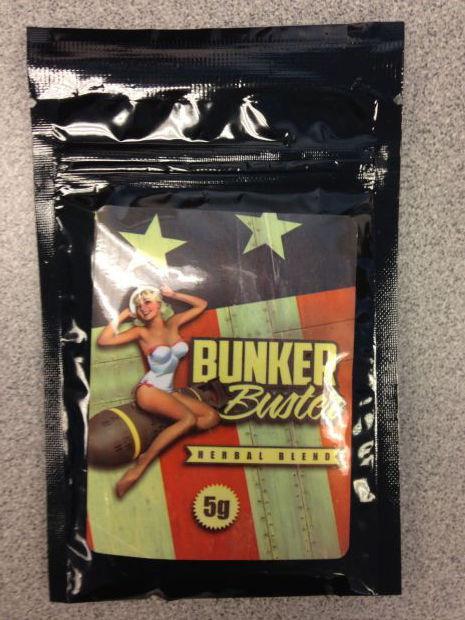 Delworth also said Wolfe showed a "narcissistic indifference" to the negative effects the powerful drugs were having on buyers.
Wolfe could have faced 70 years in prison under federal sentencing guidelines. Prosecutors asked for 30 years, and Wolfe asked for some period of time that would leave him "a pathway home to my family." He said he was not a "callous, indifferent criminal."
Wolfe's lawyer, Talmage Newton, said that the sentencing guidelines were overstated.
U.S. District Judge Audrey Fleissig opted for 15½ years, citing Wolfe's age, his health problems and his lack of a serious prior criminal record.
But she said she did not believe Wolfe's claims that he was selling aromatherapy products, and had consulted with lawyers and organic chemists about the legality of those products.
She asked why he took great pains, as he claimed, to ensure that buyers were 18. She also wondered aloud why he told associates not to keep records, or why he didn't file tax returns.
In 2011 or 2012, Fleissig said, "Mr. Wolfe decided that he was going to become a very substantial drug dealer," and made millions of dollars from the sale of an "astounding" quantity of drugs.
Wolfe was among 30 people indicted in 2014 and accused of a synthetic drug manufacturing and selling conspiracy. The group imported synthetic cathinones or cannabinoids from China, processed them by dissolving them in acetone, denatured alcohol or another solvent and then sprayed them on marshmallow or damiana leaves. The products were then sold to local retail stores. They were labeled "not for human consumption," instead being described as potpourri, incense, bath salts or other novelty items to mask their true purpose, prosecutors have said.
Sales by Wolfe and his co-conspirators continued despite repeated raids of retailers and manufacturers and the seizure of the shipments of the ingredients, Delworth said.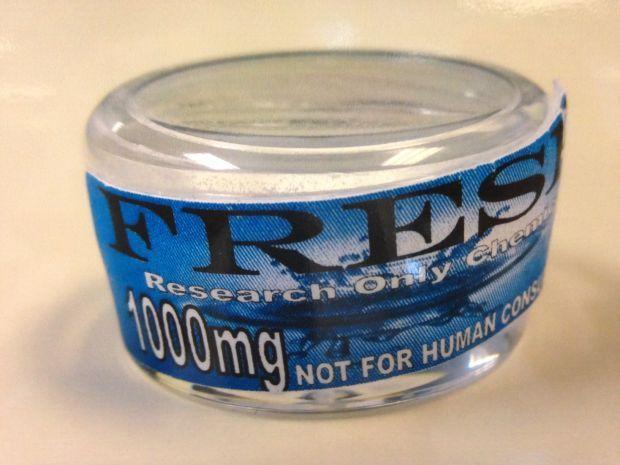 Synthetic cathinones, sometimes known as bath salts, have a stimulant effect similar to but more powerful than cocaine. Synthetic cannabinoids, sometimes known as K2, mimic marijuana but are also stronger.
Wolfe started working as the office manager for another defendant, Greg Sloan, and quickly began selling to retailers, Delworth told jurors during Wolfe's three-and-a-half-week trial last fall. He originally referred to his wares as "aroma products," later calling them "popcorn" or "turkeys," Delworth said. He warned colleagues to be careful on the phone and suggested they use countersurveillance techniques and drive rental cars, Delworth said.
Wolfe and two others, Mark Palmer of Granite City and Samuel Leinicke of Arnold, were convicted of various charges after the trial last fall. Palmer had the drugs manufactured and Leinicke made and packaged them, prosecutors have said.
Of the 30 people originally indicted with synthetic drug conspiracy, distribution and possession charges, three had their cases dismissed. The rest pleaded guilty, earning sentences ranging from probation to up to 14 years in prison.