EAST ST. LOUIS — An Illinois State Police trooper was fatally shot while executing a "high risk" search warrant along with other members of a SWAT team on Friday in a residential neighborhood.
Trooper Nick Hopkins, 33, with 10 years of experience on the force, died at St. Louis University Hospital just after 6 p.m., authorities said.
"It is nearly impossible to express the depth of my sadness," said Brendan Kelly, acting director of the Illinois State Police. "Nick Hopkins was a bright light in this world."
Hopkins, of Waterloo, was a husband, a father of 4-year-old twins and an infant daughter, and a Waterloo High School graduate, said Waterloo Mayor Tom Smith. He had three sisters and two brothers, including Zack Hopkins, a police sergeant for the Columbia, Illinois, police department. Hopkins' father, Jim Hopkins, has served as an alderman in Waterloo for 17 years alongside Smith.
Hopkins, who served the majority of time with the Illinois State Police Special Weapons and Tactics Unit (SWAT), was the first Illinois State Police trooper shot and killed in 30 years, authorities said.
Police were serving the search warrant just after 5 a.m. Friday at a home in the 1400 block of North 42nd Street, "in a particularly dangerous area," said Steve Weinhoeft, U.S. attorney for the Southern District of Illinois.
"He was trying to make that community safer for every man, woman and child," Weinhoeft said.
Hopkins was shot in an exchange of gunfire just before 5:30 a.m. Kelly said no one else was hit. 
After the shooting, police surrounded the home. They arrested one person around 6 a.m., a resident said. Three people were taken into custody in total, authorities said.
Officials on the scene performed CPR on Hopkins, Kelly said.
Police remained at the scene all day Friday, uncertain if another suspect was barricaded in the house.
Dorothy Burns lives about two blocks away and was awake at 5:30 a.m. as her husband got ready for work.
"All I heard is boom boom — two shots," she said. "Then it sounded like an explosion and I saw smoke like they were trying to smoke 'em out."
Burns has lived on 42nd Street for three years. "All I can say is they need to cut this violence out, because it's on my block," she said.
She stood behind crime-scene tape with about 20 other residents. Police with rifles roamed the area. One officer told a reporter to back away, concerned about more gunfire from the house.
By 9:30 a.m., more than a dozen Illinois State Police vehicles were parked outside the entrance to the SLU hospital emergency room. Two women who showed up there were hugged by troopers and escorted inside.
Kelly did not release details about the nature of the search warrant or who shot first, only commenting he hoped it would be "the subject of prosecution" following the investigation.
At 4 p.m., police were still at the house in East St. Louis. Two bangs rang out in the air. Soon after, an olive-green military-style armored vehicle approached the home.
At around 5:30 p.m., authorities began spraying water into a second-floor window of the home.
Authorities weren't certain anyone was inside, East St. Louis Mayor Robert Eastern III said at around 6 p.m., but were treating the situation as if someone was.
By 7:30 p.m., police had broken down the house's front wall and entered. At 8 p.m. police were still canvassing the scene. A spokesman declined to confirm or deny whether a person had been found in the house. At 10:30 p.m., police said the scene was no longer a threat to the public.
It has been a particularly difficult year for the Illinois State Police. Three troopers have died: Christopher Lambert, in January, and Brooke Jones-Story, in March, were struck by vehicles. Gerald Ellis died in an automobile crash in March.
State police squad cars have been in 22 crashes this year, up from eight last year and 12 in 2017.
The last Illinois State trooper to be shot and killed was special agent Virgil Lee Bensyl, authorities said, who died attempting to arrest a suspect in 1988.
"Even at this dark moment, his light is shining," Kelly said of Hopkins at the press conference on Friday.
Kelly said Hopkins was "healthy as a horse" and that his organs would be donated to benefit as many as 40 people. Hopkins' father said he had "amazingly strong hands" and was a talented carpenter, Kelly said.
On Saturday, the Illinois Fraternal Order of Police Troopers Lodge 31 issued the following statement:
"Nick was an extraordinary and selfless hero who made the ultimate sacrifice in service to his community and our state. He represents the highest ideals of the law enforcement profession and willingly and routinely ran toward danger to safeguard the lives and property of his fellow citizens. The people of Illinois will always remember Nick's courage and dedication, and we want his wife and three children to know that we mourn with them on the loss of this great husband, father and hero."
Christine Byers, Taylor Tiamoyo Harris and Michele Munz of the Post-Dispatch contributed to this story.
---
Illinois State Police trooper shot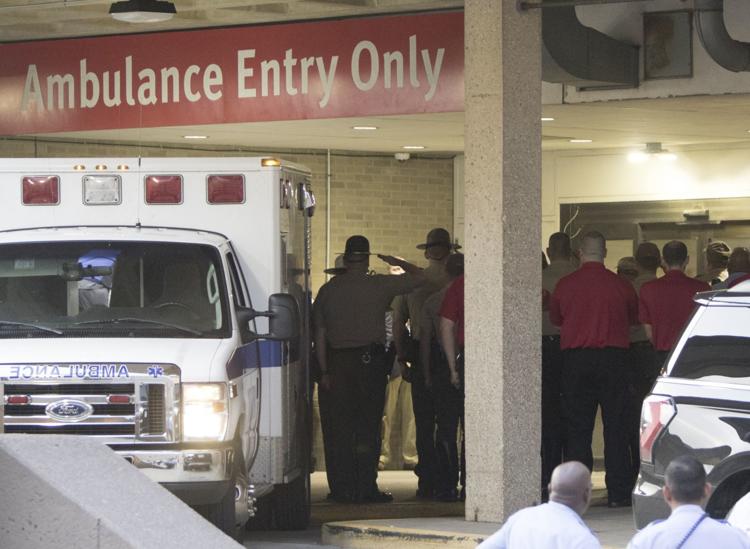 Illinois State Trooper shot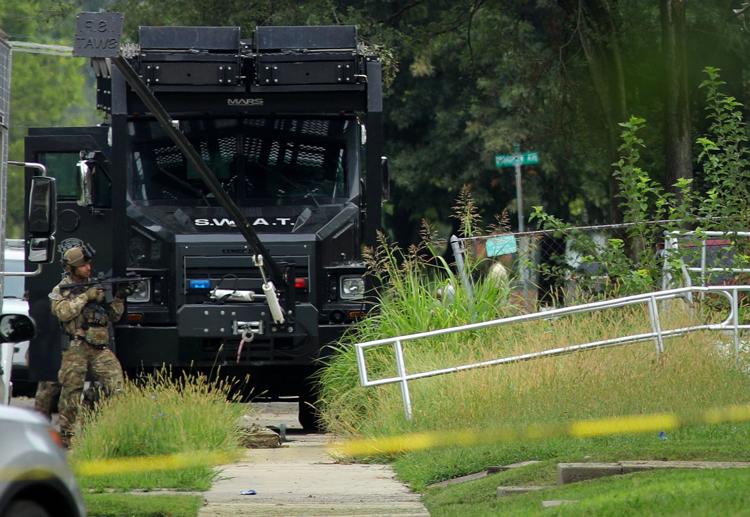 Officer was shot while executing a warrant in East St. Louis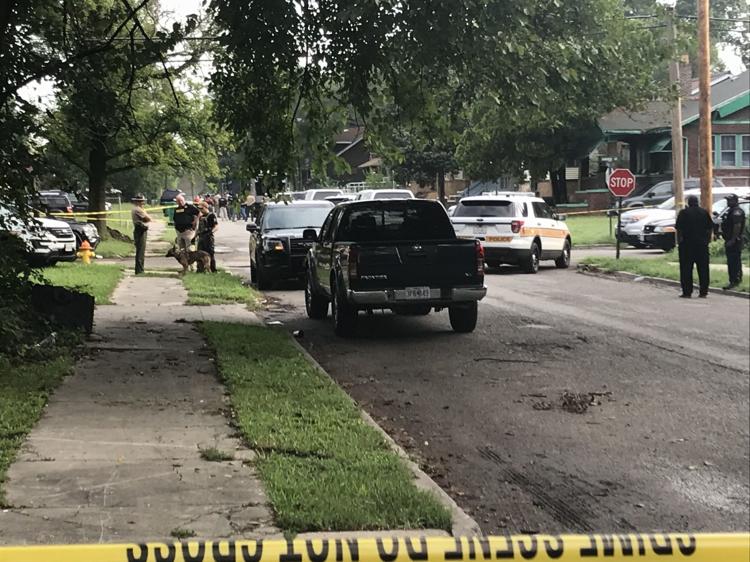 Illinois State Police trooper shot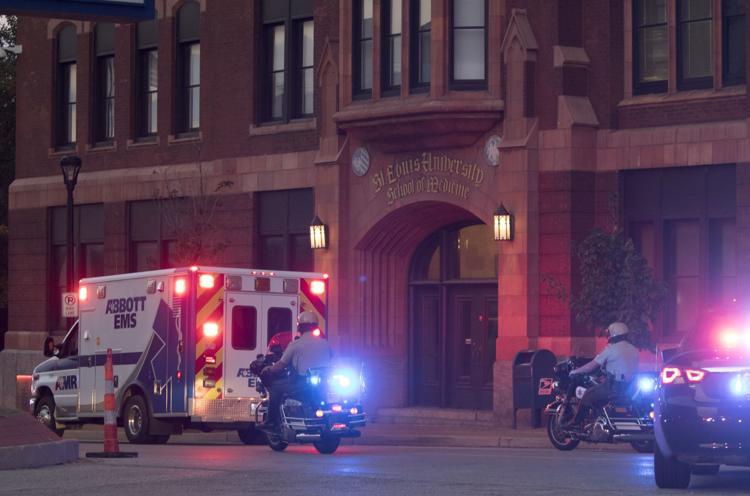 Illinois State Trooper shot while serving a warrant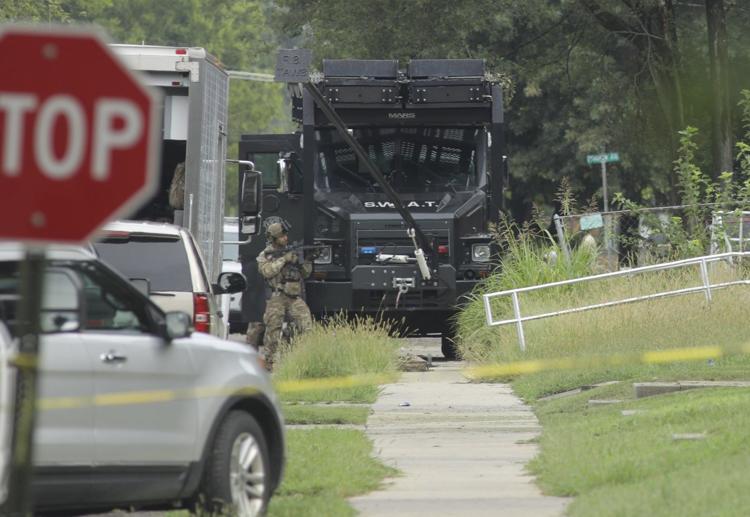 Illinois State Trooper shot while serving a warrant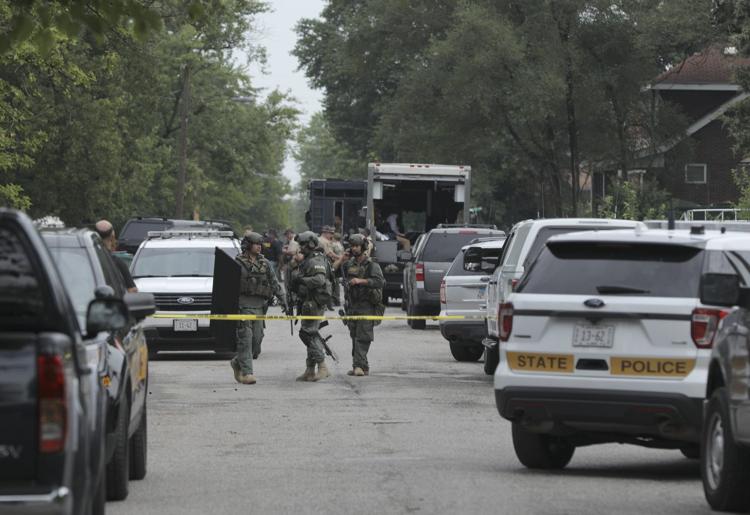 Illinois State Trooper shot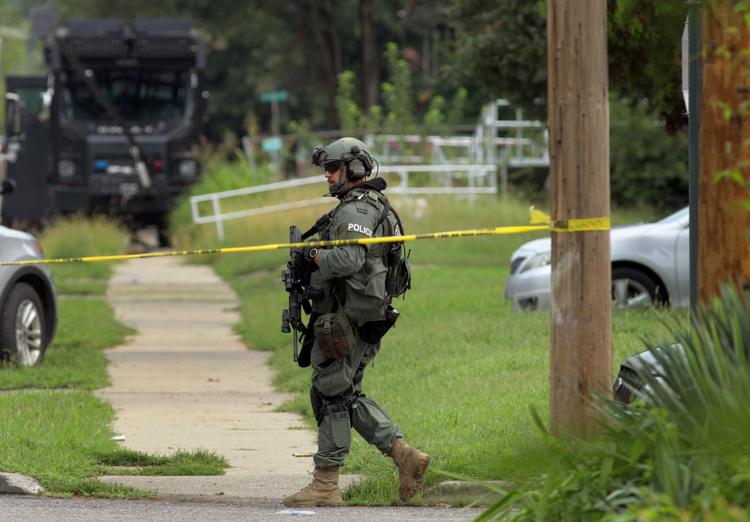 Illinois State Trooper shot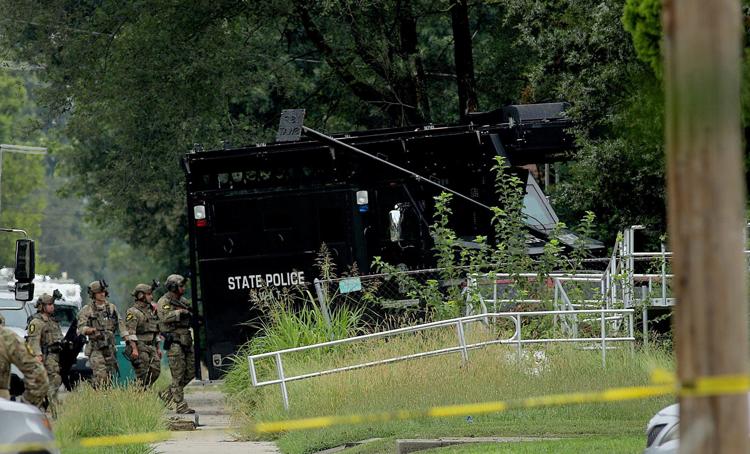 Illinois State Police trooper shot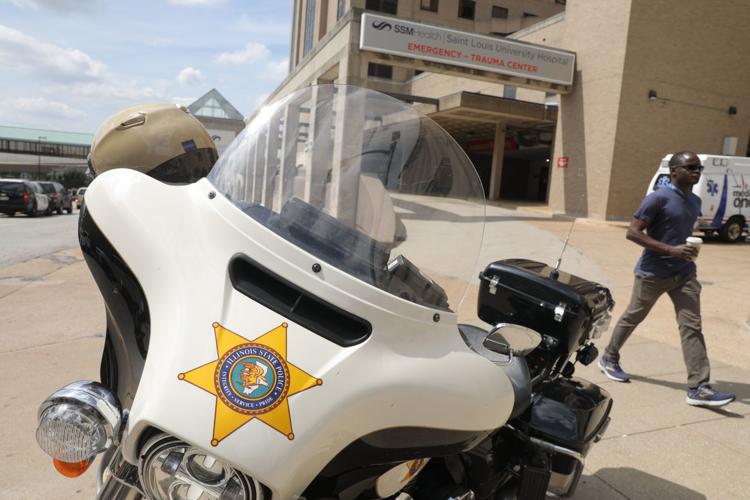 Illinois State Police trooper shot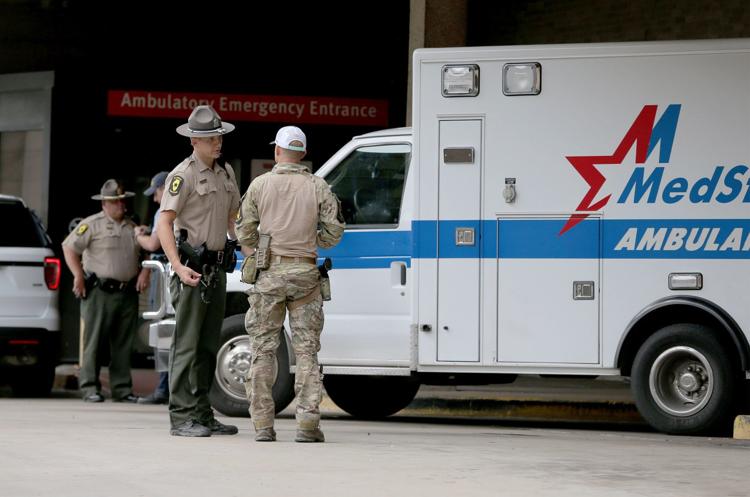 Illinois State Police trooper shot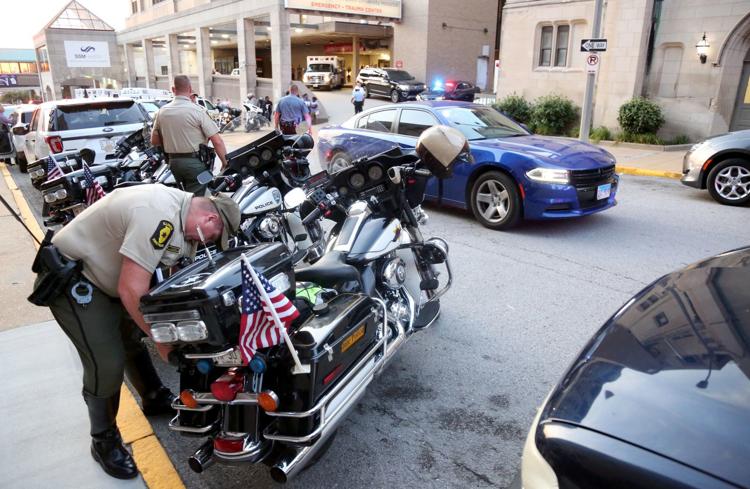 Nick Hopkins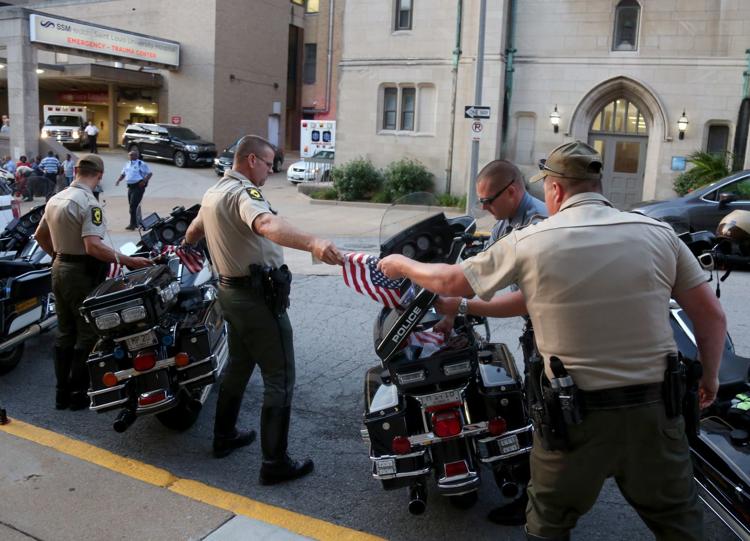 Nick Hopkins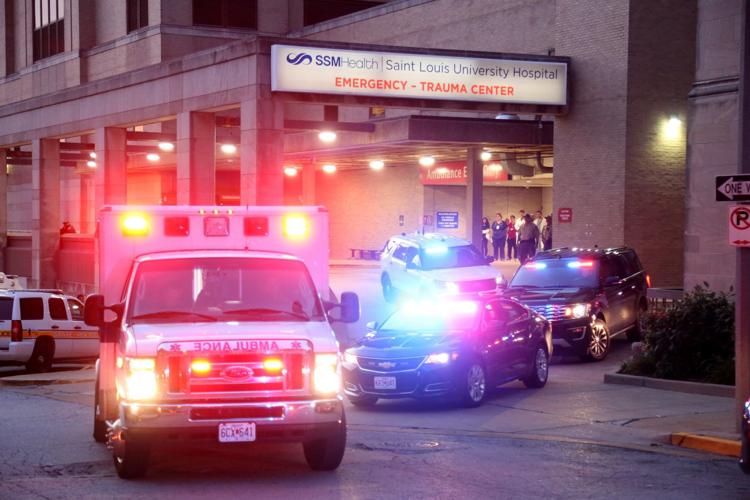 Nick Hopkins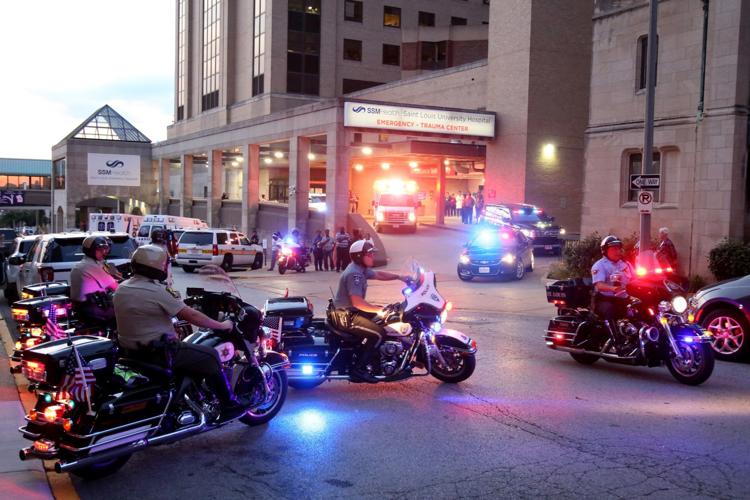 Shake off your afternoon slump with the oft-shared and offbeat news of the day, hand-brewed by our online news editor, Mandy St. Amand.