ST. LOUIS • Missouri Highway Patrol troopers will soon be patrolling interstates in St. Louis as part of a 90-day pilot program to free up city police officers to focus on violent crime.
Between 20 and 30 troopers will be assigned to the special detail, which will focus on the stretches of Interstates 55 and 70 that fall within the city limits, said Missouri Highway Patrol Cpl. Juston Wheetley. About eight troopers will be on each shift.
The troopers also will be available to back up city police officers if they're ever in need of assistance, but their primary focus will be traffic enforcement, Wheetley said.
"There's a lot of violent crime in that area, and we will be aggressively enforcing all traffic and hazardous movement to free up city officers to focus on the violent crime in those areas," he said. "We're really looking forward to partnering with the city and assisting them in any role that we can."
Troopers were originally scheduled to begin patrolling the interstates this week, but the plan was postponed as leaders continue to "work out some details," Wheetley said. Troopers are now set to begin patrolling in the city in early July, he said.
It's unclear how many city officers the plan will free up, and how they will be repurposed. St. Louis Interim Chief Lawrence O'Toole was unavailable for comment Monday, and the department did not make anyone else available for comment.
Tested before
The idea of partnering with the highway patrol has been floated for years.
It was tested at least once, several years ago, when troopers paired up with city police officers for an entire summer during a particularly high crime spike, according to an internal St. Louis police memo obtained by the Post-Dispatch.
The idea didn't go over well with some of the rank and file, said St. Louis Police Officers' Association business manager Jeff Roorda, and the same can be said for some this time around.
"For decades the city has taken care of its own turf, and this kind of feels like the National Guard is being called in," he said.
Roorda said the plan wouldn't be a "magic bullet" for the city's crime problems, which he said can only be addressed by raising salaries.
"I hope this doesn't distract from that," he said.
What changed is unclear. Parker Briden, a spokesman for Gov. Eric Greitens, did not return an email seeking comment for this story.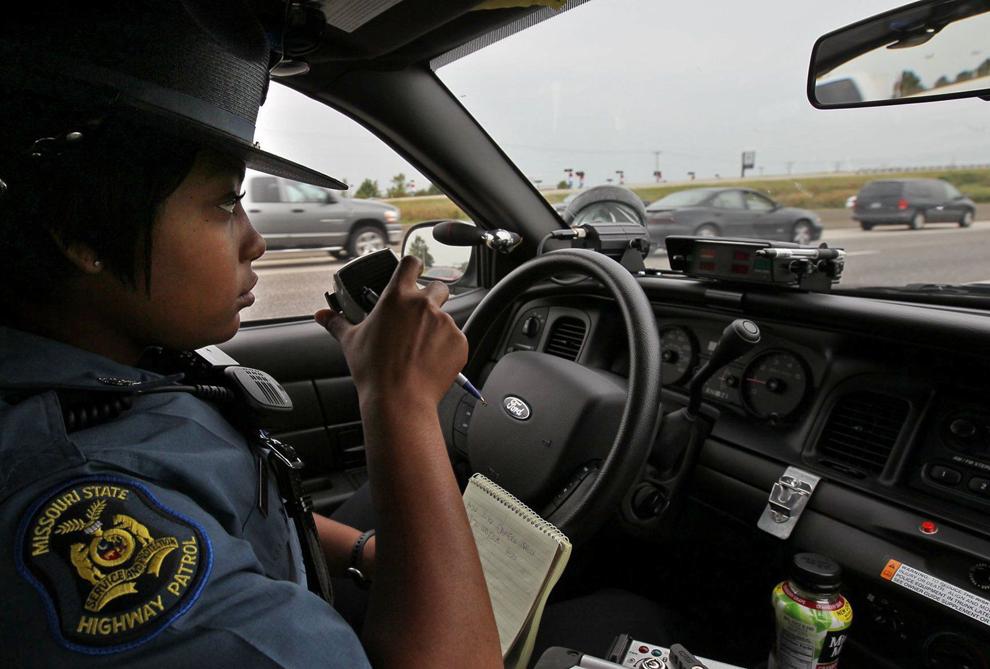 Push from Greitens
Crime in St. Louis has escalated in recent weeks. The latest crime statistics show overall crime in the city is down about 1 percent, but aggravated assaults with a gun are up about 27 percent over the same time frame last year. Homicides are running at about the same pace as last year, but seven people were killed during Father's Day weekend.
There have been 11 officer-involved shootings so far this year. There were 12 in all of 2016.
Mayor Lyda Krewson, who succeeded Slay in April, declined to be interviewed for this story but issued a statement saying: "We're in conversations with the governor's office about the Missouri Highway Patrol patrolling parts of Interstates 70 and 55. Some communications details still need to be worked out, but we hope to move forward soon."
State troopers don't currently patrol the portions of five interstates that crisscross the city.
Wheetley said the troopers being assembled for the city detail are being pulled from areas of Troop C that have abundant manpower, and that several zones are being combined and schedules adjusted to maintain the current level of coverage.
Troopers will report to highway patrol commanders, who will work with city commanders throughout the pilot program, Wheetley said.
"This will be reviewed by our colonel and the governor and city staff to determine the effectiveness and what role it will have or if it will continue in the future," Wheetley said.