CLAYTON — A top aide to former St. Louis County Executive Steve Stenger believed a deal had been struck to bribe County Council member Rochelle Walton Gray so she would drop her opposition to a plan to redevelop Jamestown Mall, a federal court filing shows.
It's unclear if Walton Gray participated or even knew about the Stenger administration scheme, which the filing says would have involved hiring her father, Elbert Walton Jr., who is a former state representative and former attorney for the Northeast Ambulance and Fire Protection District. 
Interviewed briefly after a council work session on Tuesday, Walton Gray, who represents the north St. Louis County district that contains the dead mall, said she hadn't read the filing — a sentencing memorandum prepared by the U.S. Attorney's Office — and didn't want to comment. The government's memorandum was filed in the case of former Stenger chief of staff Bill Miller, who will be sentenced on Friday. Walton could not be reached on Tuesday, and an attorney who is close to the family declined to comment. 
The plot to bribe Walton Gray was partly revealed earlier this year in an FBI search warrant in Stenger's case, which detailed federal agents' recordings from inside Stenger's house in September 2018 that captured conversations between Stenger and Miller.
The Post-Dispatch reported on May 15 that the timing and circumstances behind the conversation suggested that Stenger and Miller were talking about having secured the vote of a specific County Council member.
The government's sentencing memo, which was filed last week, clarified which member. It said Miller supported a plot to buy off a female public official whose vote was necessary for the project to go forward by having the developer hire her father.
Walton Gray is the only person who matches that description.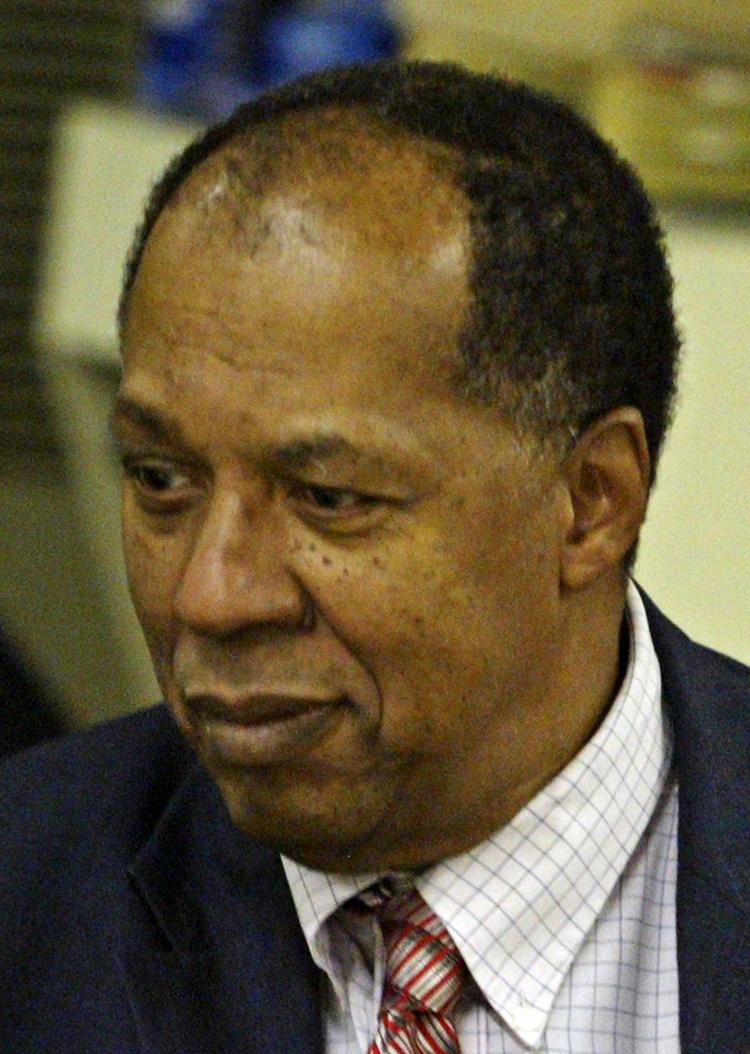 The memo quoted a conversation recorded by federal agents on Sept. 17 involving Miller and Stenger aide Jeff Wagener.
Miller, who is scheduled to be sentenced Friday for his role in Stenger's pay-to-play schemes, told Wagener that Stenger was going to have the project developer hire the public official's father.
Wagener asked: "In what capacity? As an attorney?" 
Walton Gray's father, Elbert Walton Jr., is an attorney. 
"Who knows," Miller responded. "He'll be on the payroll." 
On Oct. 1, Wagener was recorded asking Miller whether the development will "go away."
Miller responded the developer had "shown a willingness to work with" the female public official. That official was "not in a bad spot. Because our argument is this is the only thing going to work, and her response is, OK, what do I get for it? … She's better off with this and getting her greedy f---ing sticky fingers in it all."
He added: "Apparently they're … going to give her some shops or something, who knows, and they're going to hire her dad. What do we care? We're not doing it. … Steve can show a win if it goes through. Do I think it's right? Of course it's not right. What do we f---ing care? And if it gets (the female public official) a little closer to us, who cares? Look, until the end of the year, we need friends."
Walton Gray, D-4th District, sought influence over Jamestown Mall as soon as she took office in 2017. In January of that year, Walton Gray sought to pass a bill transferring oversight of the redevelopment from the St. Louis County Land Clearance for Redevelopment Authority to the County Council. Walton, her father, drafted both the legislation and a legal opinion to counter a ruling by the county counselor upholding the LCRA's right to guide the project.
The project never came before the County Council for a zoning change because the Port Authority never completed the sale with NorthPoint.
And local developer Dan Devereux, a major Stenger donor who was working with NorthPoint on the deal, has also said he wasn't aware of any bribery scheme. On Friday, he said he didn't know of the plot to hire Elbert Walton in order to sway Walton Gray's vote. Devereux reiterated that Stenger had wanted NorthPoint to hire a consulting team led by Rhode and said that he wasn't even sure who Walton was.
Walton is a longtime political powerbroker in north St. Louis County. In addition to his and Walton Gray's time in the Missouri House, Walton's son-in-law — Walton Gray's husband — is state Rep. Alan Gray, D-Black Jack. Another son-in-law is state Rep. Jay Mosley, D-Florissant.