ST. LOUIS — Former St. Louis County Executive Steve Stenger was sentenced to 46 months in prison and fined $250,000 on Friday for using county staff and resources to do the bidding of his campaign donors.
"It's a very sad day for democracy," U.S. District Judge Catherine Perry told Stenger. "This kind of corruption causes the public to lose faith in our system of government."
Under federal sentencing guidelines, Stenger faced 37 to 46 months in prison and a fine of $15,000 to $50,000, paid to the U.S. Treasury. Perry said she rarely imposes fines, but went beyond the guidelines to give Stenger the maximum possible for his crimes.
Stenger also prepaid $130,000 in restitution, representing the amount of a sham consulting contract awarded to a Stenger donor.
The sentencing hearing, which was in a courtroom so packed that onlookers had to sit in the jury box, does not close the case on Stenger's crimes. Three co-defendants who have pleaded guilty await sentencing, and U.S. Attorney Hal Goldsmith said that he would not comment after the hearing because the investigation is ongoing.
In court, Goldsmith said Stenger's crimes had caused "a profound, adverse effect" on the county and the entire region. He said Stenger sought to punish his enemies and caused an "erosion of public trust in the government."
He also highlighted Stenger's comments when he announced he was running for office in October 2013, when he claimed that former County Executive Charlie Dooley was awarding jobs to cronies and that "the scandals wither away at public confidence."
A year later, Stenger was promising to steer county business to a donor who'd been complaining about donating to politicians and getting nothing in return. That donor, John Rallo, would go on to win the sham consulting contract. Stenger also directed others to ensure that Rallo and partners won the bidding for two properties in Wellston for millions of dollars less than the county had paid to clean them up and prepare them for sale.
He "repeatedly lied to the public to conceal his scheme and directed others to do the same," Goldsmith said.
"This defendant's criminal conduct was breathtaking in its scope," he said.
In a sentencing memo last week, Goldsmith characterized Stenger's behavior as mercenary beginning from the time he was running for office. Goldsmith said Stenger only cared about his own political power and only worked to benefit his donors. He also punished or tried to punish his perceived opponents, including the St. Louis County Council, county employees who didn't do his bidding and the son of a former state representative who opposed his election.
Stenger lawyer Scott Rosenblum asked Perry to consider a sentence at the low end of the guidelines, saying Stenger pleaded guilty within days of being indicted, and thus saved the county and residents significant disruption and turmoil. Stenger also forfeited his law and CPA licenses, Rosenblum said, and has agreed to forgo any pension from the county, days after the county council voted to bar him from receiving one.
Rosenblum asked Perry to focus on all 47 years of Stenger's life, including his accomplishments in office and good works while a lawyer in private practice. He said Stenger was "embarrassed" to discredit the legal profession and let down his family.
He also said that Stenger never profited from his crimes, although prosecutors have said he repaid a $400,000 personal loan to the campaign with subsequent political contributions.
Rosenblum also called the practice of public financing of political races toxic and said it should be reevaluated as a public policy.
"His contrition is real. It's in his head. It's in his heart," Rosenblum said, before Stenger read part of a letter he wrote to Perry.
Stenger wrote of a "a deep and constant feeling of remorse," and said that he put "winning political fights and amassing political capital and campaign contributions" ahead of the needs of county residents. He also apologized to constituents and employees and officers of county agencies.
In court, Stenger's voice cracked as he said he would try to "make right what I have made wrong and make the most of my life after incarceration and during incarceration."
County officials in the courtroom included council members Ernie Trakas, R-6th District, Lisa Clancy, D-5th District, and Tim Fitch, R-3rd District; and Winston Calvert, chief of staff to County Executive Sam Page.
After the hearing, Fitch said, "It's a healthy dose of justice." He said he was surprised at the amount of the fine but said it was appropriate. He said the 1 million St. Louis County residents — the victims of Stenger's schemes — "can rest assured that justice was served today."
The others declined to comment.
Stenger ignored reporters' questions as he left the courthouse and got into a waiting SUV. Rosenblum made a brief statement, echoing his comments to the judge.
No prison before September
Stenger won't be expected to report to prison until after Sept. 21. His wife is due with the couple's third child on Sept. 13.
Perry rejected his request to be put in the federal prison system's residential drug abuse program, which can earn inmates a break on their sentences. She said there was no evidence that Stenger had a drug problem, although she said there was evidence of alcohol use.
She also recommended, at Rosenblum's request, that Stenger be assigned to federal prison camps in either Pensacola, Florida, or Yankton, South Dakota. Rosenblum cited the public attention that the case has received and Stenger's former criminal defense practice, implying that Stenger may meet former clients in prisons closer to St. Louis.
Two county employees who did not want to give a reporter their names said they came to the hearing hoping to see Stenger leave in handcuffs. "It'll take years to unravel what he's done," said one.
Stenger admitted his role in multiple pay-to-play schemes at the time of his guilty plea to three counts of honest services fraud.
Stenger tried and failed to get two county insurance contracts before directing the award of a sham Port Authority consulting contract to Rallo worth $130,000. Sheila Sweeney, former CEO of the St. Louis Economic Development Partnership and director of the St. Louis County Port Authority, also helped Rallo and partners purchase two properties in Wellston for millions of dollars less than the county spent cleaning them up and preparing them for sale.
Stenger also told staff to help a company owned by a different donor win the county's lobbying contract, and told staff to mislead a Post-Dispatch reporter, Jacob Barker, who was writing a series of investigative stories about misdeeds linked to Stenger.
In a letter to Perry, the St. Louis County Port Authority said there were at least $399,000 worth of contracts that "produced little or no benefit" linked to Stenger or Sweeney, plus $5 million in "unnecessary and ill-conceived grants" and at least $250,000 in consulting, auditing and legal fees due to Stenger's frauds.
Sweeney, Rallo and Stenger's former chief of staff, Bill Miller, have also pleaded guilty.
St. Louis County Executive Steve Stenger's fall: Some background reading
Here's a collection of Post-Dispatch stories looking at some of the controversies surrounding former St. Louis County Executive Steve Stenger.
Photos: Steve Stenger learns his prison fate at federal courthouse
Steve Stenger sentenced to 46 months of prison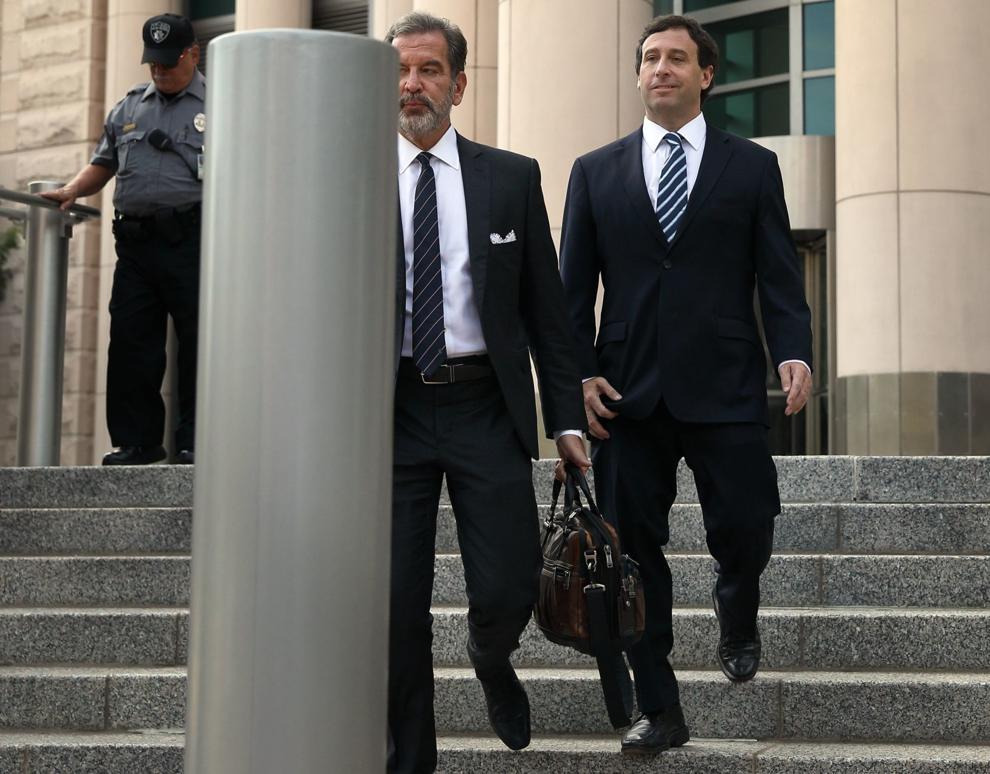 Steve Stenger arrives at federal court for sentencing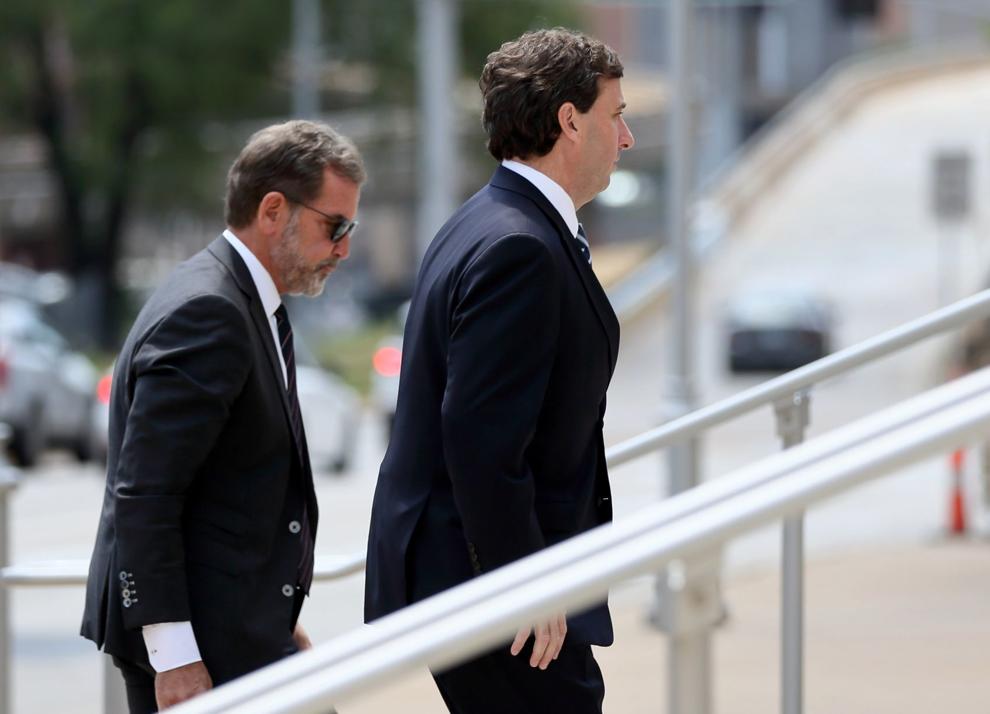 Steve Stenger sentenced to 46 months of prison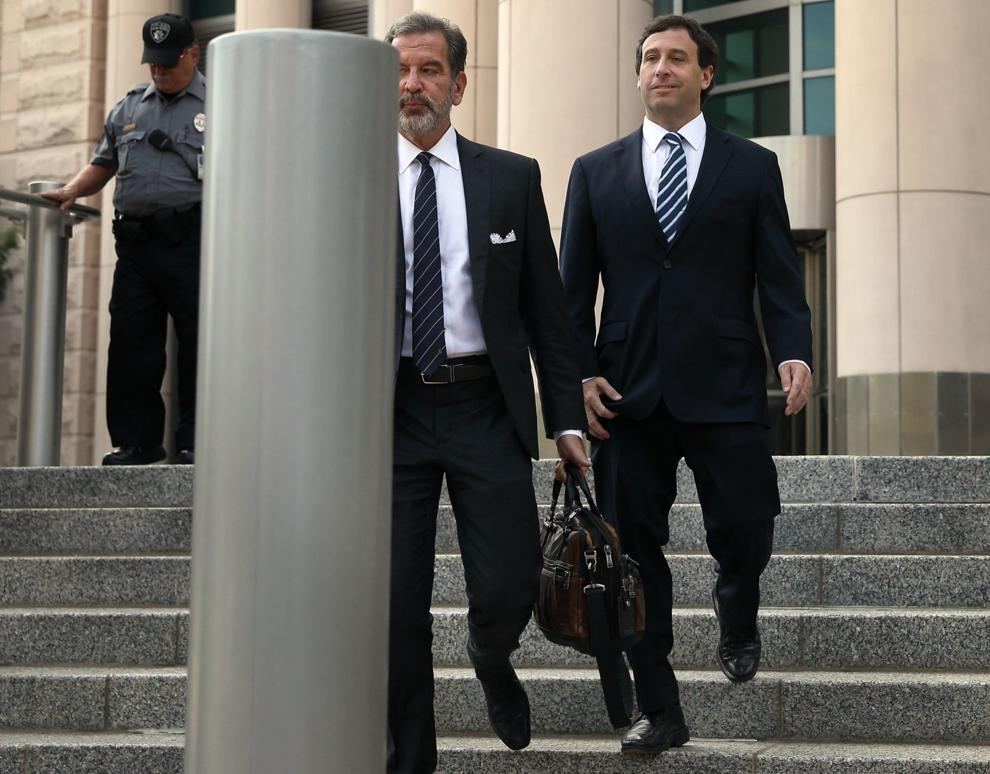 Steve Stenger sentenced to 46 months of prison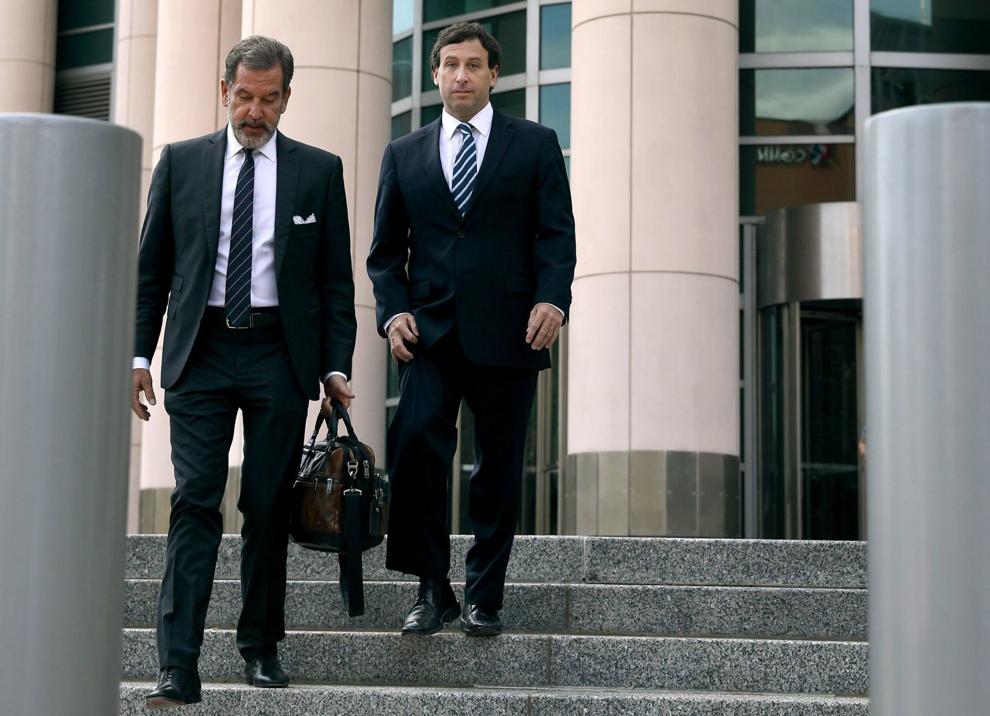 Steve Stenger sentenced to 46 months of prison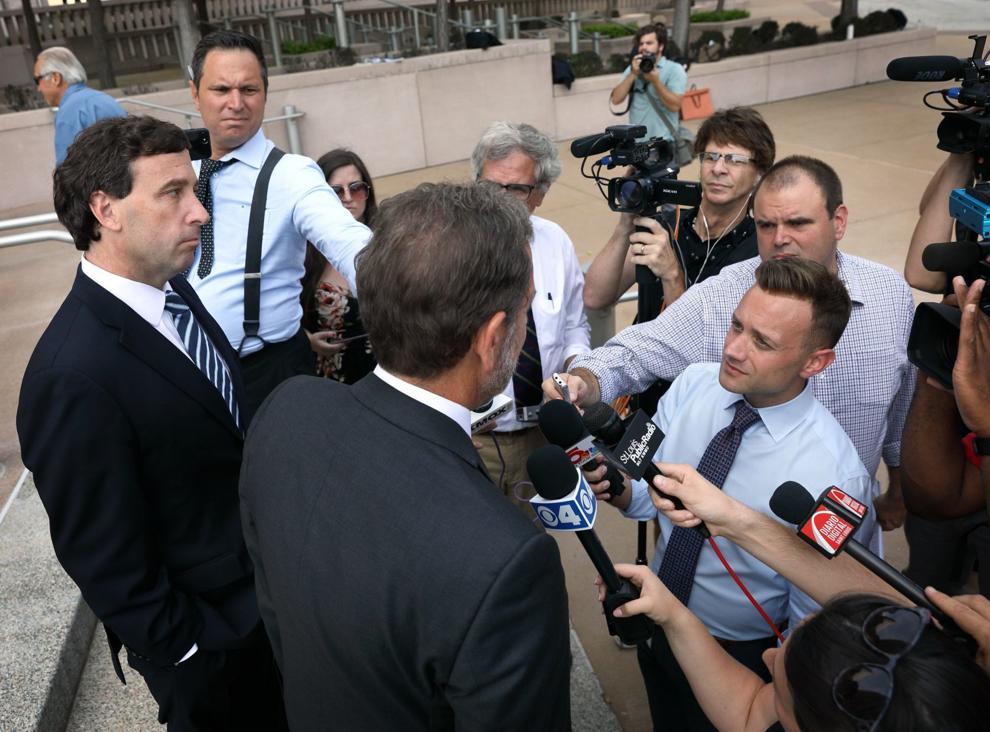 Steve Stenger sentenced to 46 months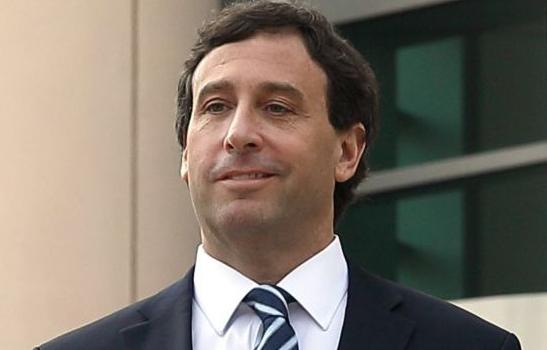 Steve Stenger sentenced to 46 months of prison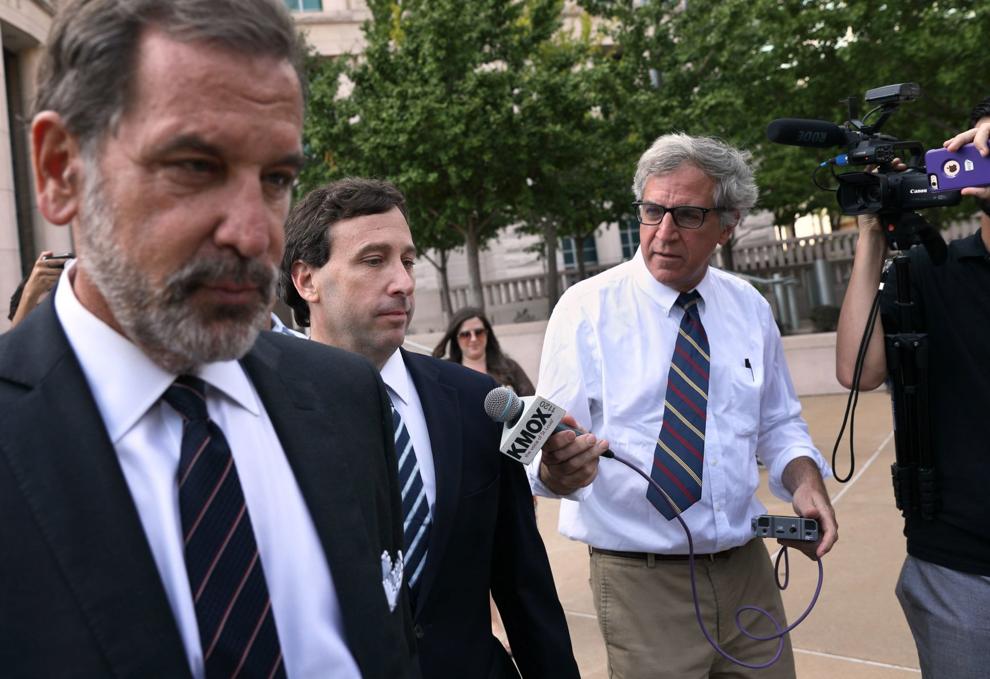 Video: Steve Stenger sentenced to 46 months in federal prison